3yo fillies in Training
Below is a list of 3 year old fillies currently in training at Glenburnie. If you'd like to know more or would like to discuss training opportunities please contact us.
Right: Blue Uluru recording her second win of the season for owner Nicholas Varney, Navan - September 2017. Photo: Healy Racing.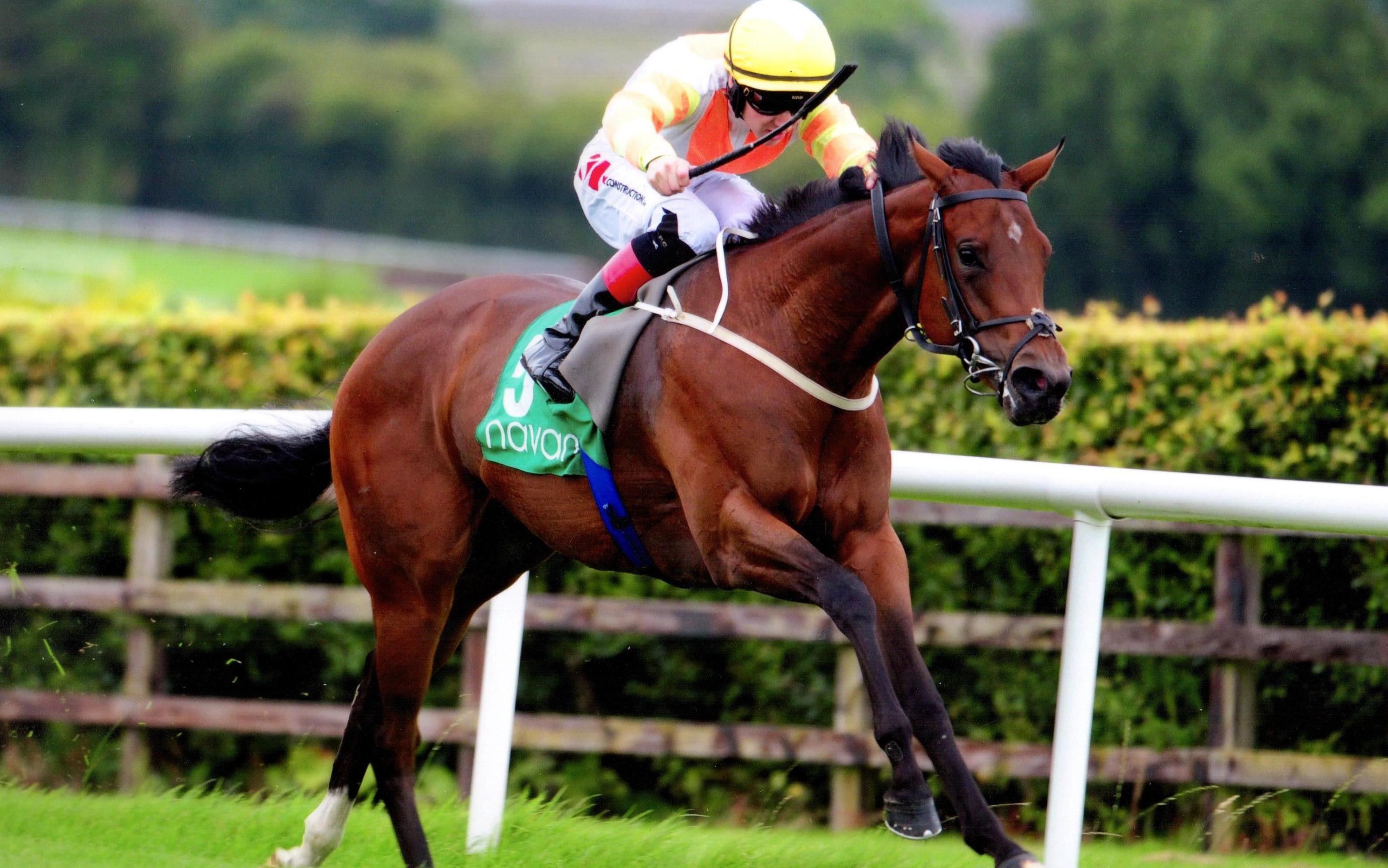 ANCESTRAL (GB), 2015 B F Bated Breath ex Wince
BLUE ULURU (IRE), 2015 B F Choisir ex Lady Of Beauty
ESPERE (IRE), 2015 B F Elusive Pimpernel ex Convent Girl
MOONLIGHT BAY (GB), 2015 B F Pivotal ex Naadrah
WHO'S STEPH (IRE), 2015 B F Zoffany ex Llew Law