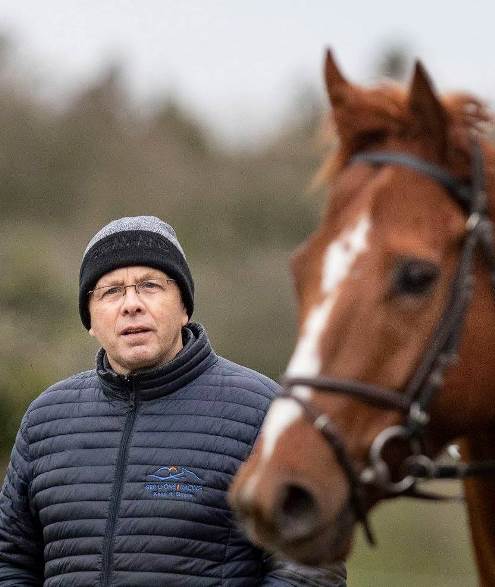 About - Ger Lyons & Glenburnie
Ger Lyons grew up across the road from the late great Peter McCreery in Clane Co. Kildare. His love of horses started from the moment he opened his curtains in the morning and watched the string of horses passing. He worked for Peter at every opportunity throughout his school years. At the age of 20, Ger decided to pack his bags and head to America for some valuable racing experience. Carl Nafzger, one of the top trainers in USA, offered him a job as a work rider. After 6 memorable months, Carl discovered that Ger was way over the weight criteria for riding his valuable 2yo's and sent him to UK to become a jump jockey!!
Having spent 4 years in UK with 50 winners to his credit, Ger retired from race riding due to a horrendous injury at Newcastle in 1989. He married Lynne in 1992 and returned to Ireland to train horses at the now state of the art, Glenburnie Stables. Ger has now been training successfully for over 20 years. There has been many winners over the years but Lightening Pearl winning the Gr1 Cheveley Park Stakes in 2011 has been the highlight so far. Check out the Achievements page for more successes.