3YO COLTS & GELDINGS in Training
Below you'll find a list of 3 year old colts and geldings currently in training at Glenburnie. If you'd like to know more or would like to discuss training opportunities please contact us.
Right: INVERLEIGH , in the hands of Gary Carroll, wins at the first time of asking. Leopardstown, 9th August 2018. Photo: Healy Racing.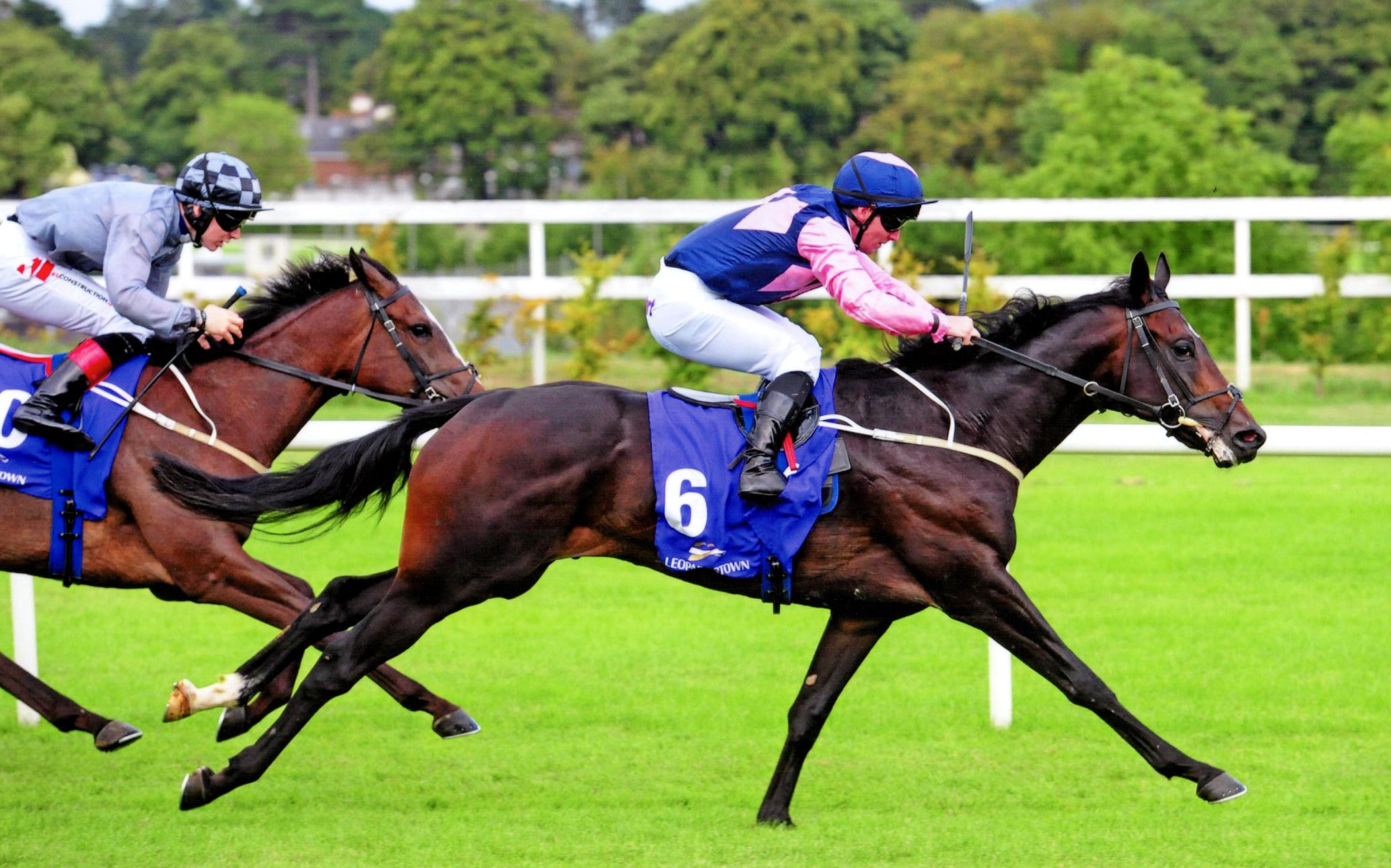 CALONNE (IRE), 2016 B G Alhebayeb ex Lady Pastrana
KAFU (IRE) , 2016 CH G No Nay Never ex Crosstalk
LANCASTRIA (IRE), 2016 B C Cape Cross ex Lady Vyrnwy
LONG ARM (IRE), 2016 B G Rock of Gibraltar ex Llew Law
NICKAJACK CAVE (IRE), 2016 B G Kendargent ex Could You Be Loved
PHOENIX OPEN (USA), 2016 B C Scat Daddy ex Katie Get Excited
PYTHION (FR), 2016 B G Olympic Glory ex Paragua