4YO+ GELDINGS & FILLIES
Our current roster of 4 year olds and upwards at Glenburnie includes blacktype winning mares Who's Steph and Blue Uluru, the well-seasoned gents Ardhoomey (now 7), Tennessee Wildcat (now 9) and Brendan Brackan (now 10), along wth trusty servants Mustajeer, Psychedelic Funk, Bucky Larson and Medicine Jack.
Right: Mustajeer brings the 2019 turf season to a close taking the Finale Listed Stakes at Naas by 6.5 lengths. Photo: Healy Racing.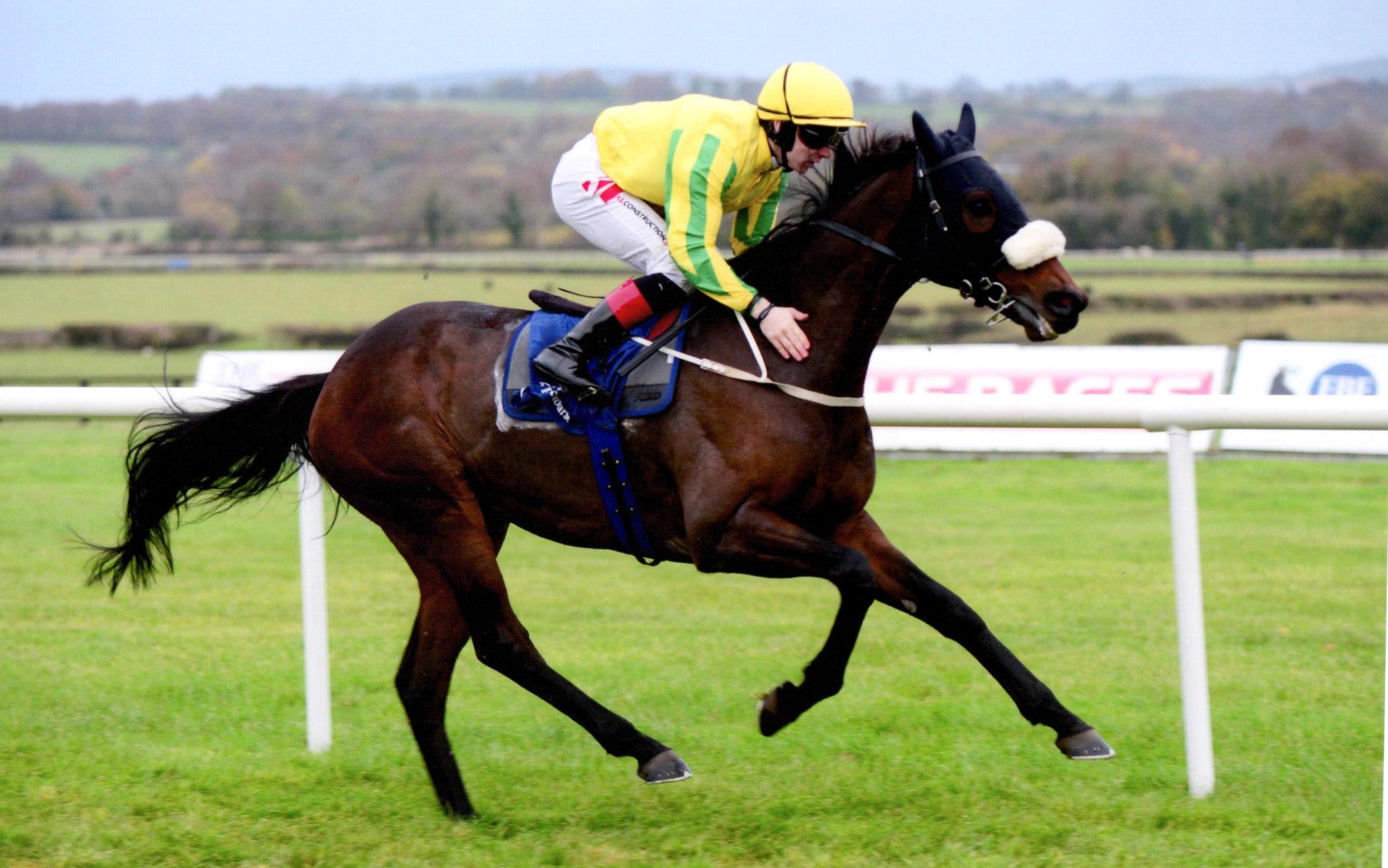 4YO GELDINGS
BOBBY BOY (IRE), 2015 B G Big Bad Bob ex Les Ailzes
BUCKY LARSON (IRE), 2015 B G Footstepsinthesand ex Jessie Jane
BUFFER ZONE (GB), 2015 B G Bated Breath ex Lagoa
JOHNNY DRAMA (IRE), 2015 Ch G Lilbourne Lad ex Quelle Histoire
RED STRIKER (IRE), 2015 B G Sea The Stars ex Coolree Marj
4YO FILLIES
BLUE ULURU (IRE), 2015 B F Choisir ex Lady Of Beauty
MY MYSTIQUE (IRE), 2015 B F Rajj ex Imitation
WHO'S STEPH (IRE), 2015 B F Zoffany ex Llew Law
5YO+ GELDINGS & FILLIES
ARDHOOMEY (IRE), 2012 B G Dark Angel ex Moy Joy
BRENDAN BRACKAN (IRE), 2009 B G Big Bad Bob ex Abeyr
INSCRIBE (USA), 2014 B G Harlan's Holiday ex Reflections
MEDICINE JACK (IRE), 2014 CH G Equiano ex Agony Aunt
MUSTAJEER (GB), 2013 B G Medicean ex Qelaan
PSYCHEDELIC FUNK (IRE), 2014 CH G Choisir ex Parabola
TENNESSEE WILDCAT (IRE), 2010 B G Kheleyf ex Windbeneathmywings
TONY THE GENT (IRE), 2013 B G Kodiac ex Becuille