4yo+ Geldings in training
Below you'll find a list of 4 year old, and upwards, geldings currently in training at Glenburnie. If you'd like to know more or would like to discuss training opportunities please get in touch.
Right: The evergreen Brendan Brackan winning The Tote Irish Lincolnshire under Gary Caroll, Naas - March 2017. Photo: Healy Racing.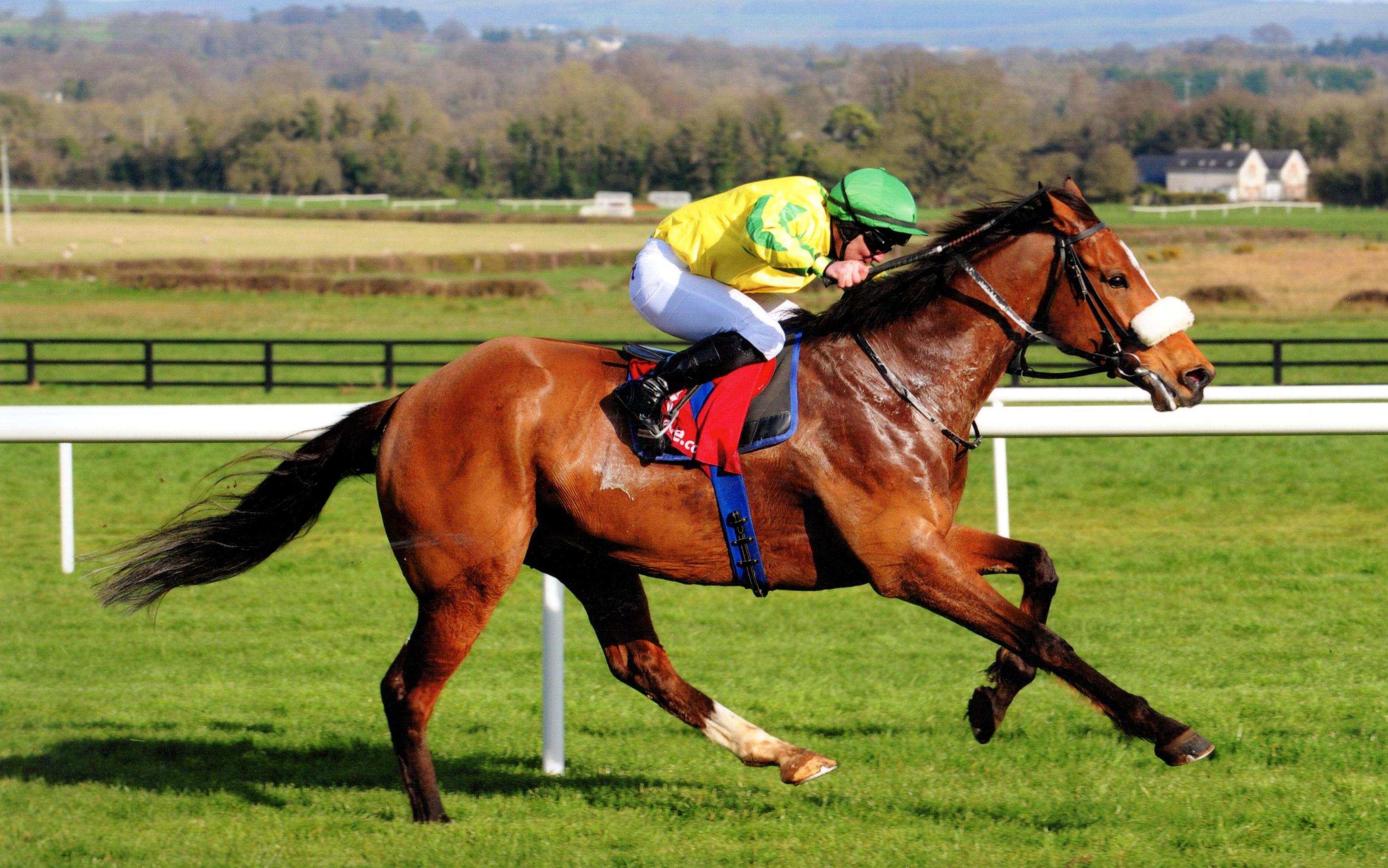 ARDHOOMEY (IRE), 2012 B G Dark Angel ex Moy Joy
BRENDAN BRACKAN (IRE), 2009 B G Big Bad Bob ex Abeyr
INSCRIBE (USA), 2014 B G Harlan's Holiday ex Reflections
MAWAANY (IRE), 2013 GR G Teofilo ex Middle Persia
MEDICINE JACK (IRE), 2014 CH C Equiano ex Agony Aunt
MUSTAJEER (GB), 2013 B G Medicean ex Qelaan
OMRAN (GB), 2014 CH G Choisir ex Ruff Shod
PSYCHEDELIC FUNK (IRE), 2014 CH G Choisir ex Parabola
SONG OF NAMIBIA (IRE), 2011 BR G Cape Cross ex Spring Symphony
TENNESSEE WILDCAT (IRE), 2010 B G Kheleyf ex Windbeneathmywings
TONY THE GENT (IRE), 2013 B G Kodiac ex Becuille