3YO COLTS & GELDINGS IN TRAINING
Below are the 3 year old colts and geldings in training for the 2020 season. They included Prince Khalid Abdullah's SISKIN who finished his two year old season four wins from four starts and gave Ger his first Group 1 on Irish soil at The Curragh.
Right: Winning the Keeneland Phoenix Stakes Gr.1 under Colin Keane at The Curragh, August 9th, 2019. Photo: David Betts.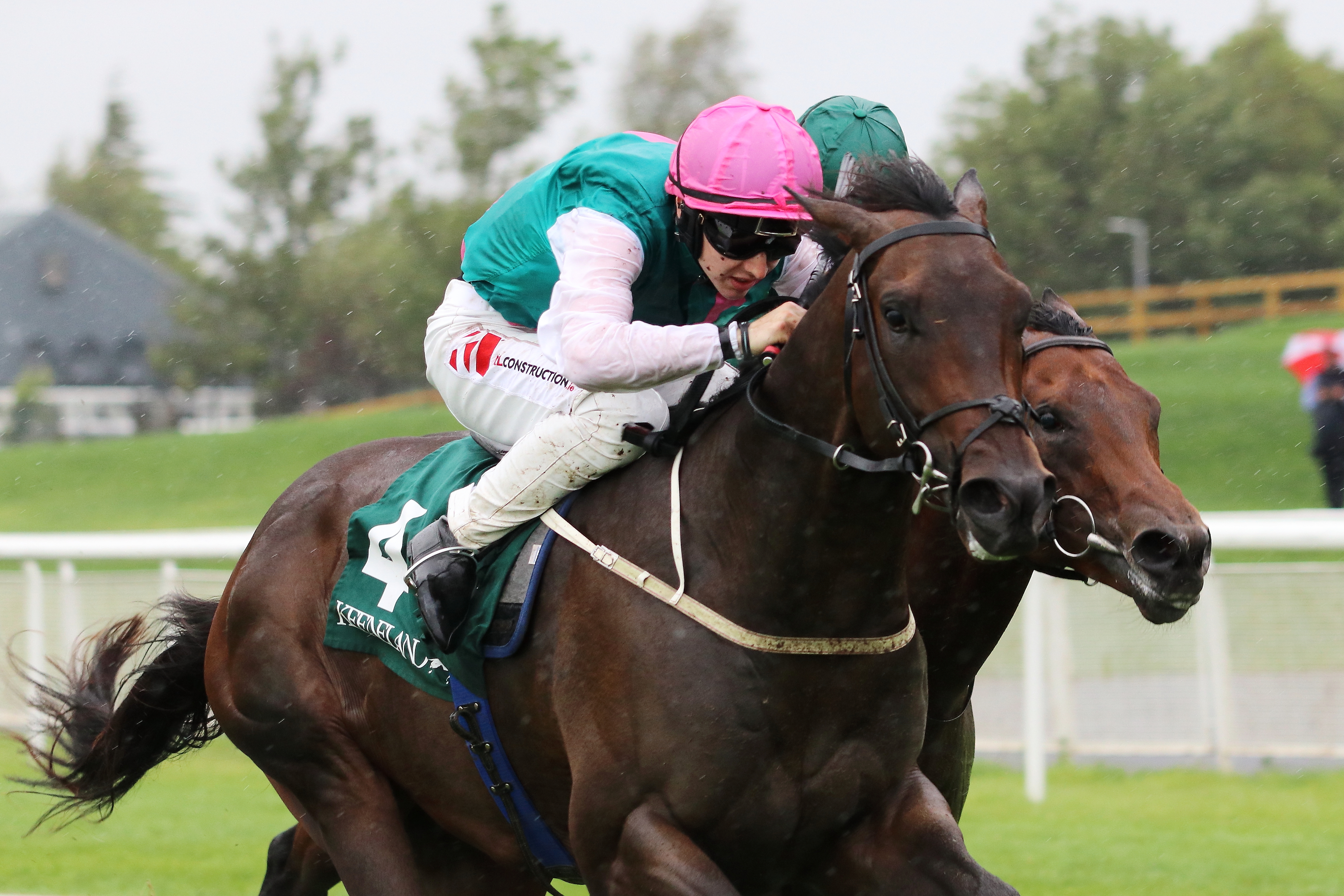 BABY ZEUS (IRE), 2017 Br G Footstepsinthesand ex Reine de Coeur
CAMORRA, 2017 B G Zoffany ex Mauralakana
CHIRICAHUA (IRE), 2017 B G Camelot ex Dowager
EBONY MAW (GB), 2017 B G Iffraaj ex Skirrid
ELOY D'AMERVAL (IRE), 2017 B G Cappella Sanseverro ex Mean Lae
EMERIC (IRE), 2017 B G Elusive Pimpernel ex Lundy Island
LEADERSHIP RACE (IRE), 2017 B G Brazen Beau ex Veiled Beauty
MAKER OF KINGS (IRE), 2017 B G Zoffany ex Desire Moi
MARCHONS ENSEMBLE (GB), 2017 B G Pour Moi ex Sugar For My Honey
MR WENDELL (FR), 2017 B G Excelebration ex Missisipi Baileys
PHOENIX COWBOY (IRE), 2017 B G Gleneagles ex Unbelievable
SISKIN (USA), 2017 B/Br C First Defence ex Bird Flown