2YO COLTS & GELDINGS IN TRAINING
Below is our list of 2 year old colts in training for the 2019 season. They are mostly unnamed but this page will be updated once their names are registered.
Right: Kafu and Colin Keane take the Rainbow Communications 5f Maiden at Down Royal, 23rd June 2018. Photo: Healy Racing.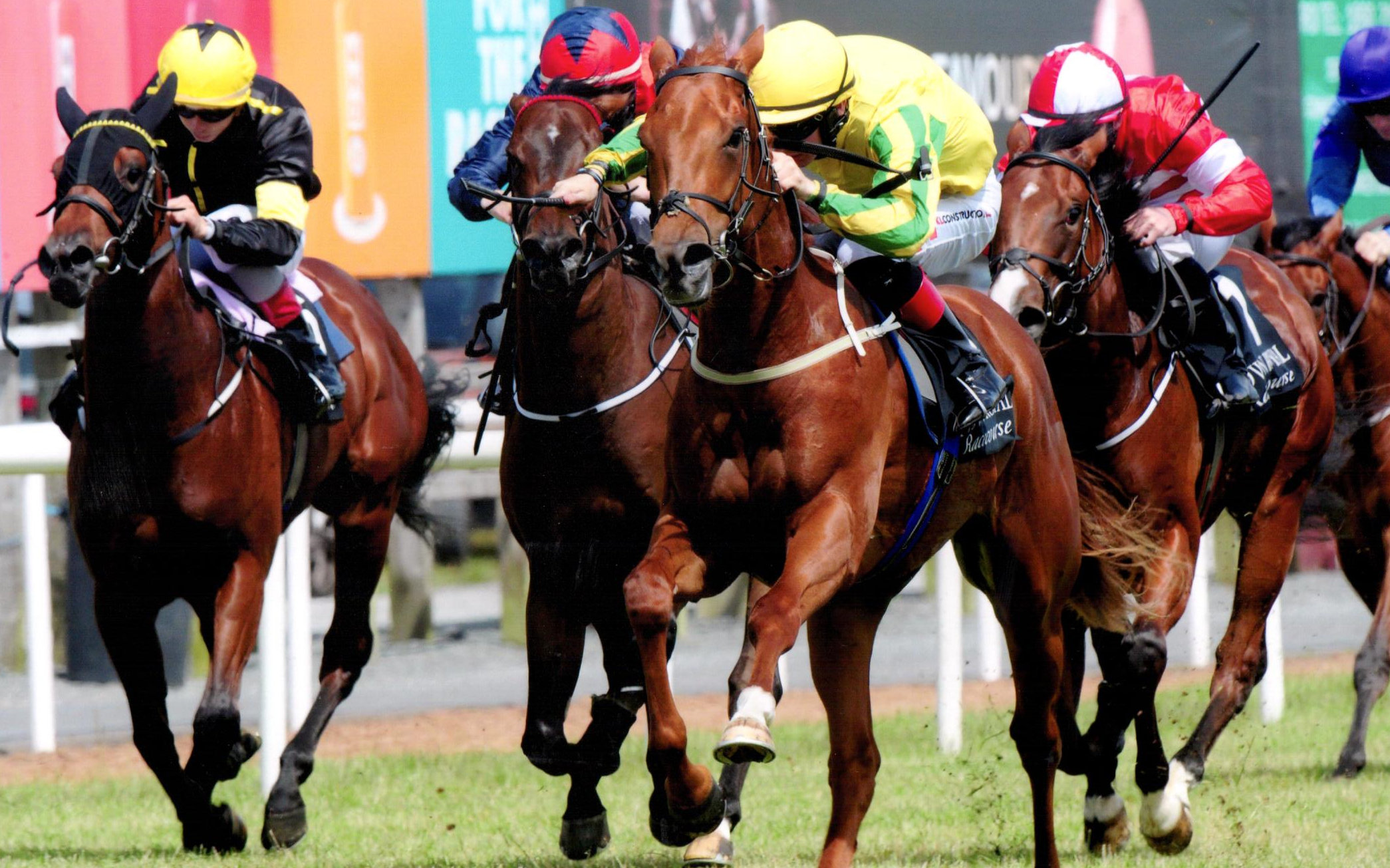 AGENT ZERO (FR), 2017 Gr G Outstrip ex Miss Vendome
AVARICE (IRE), 2017 B G Zoffany ex Spirit Watch
BABY ZEUS (IRE), 2017 Br G Footstepsinthesand ex Reine de Coeur
CALAVERA, 2017 B G Lope de Vega ex Kirkinonla
CAMORRA, 2017 B C Zoffany ex Mauralakana
CAROLINA CAM (IRE), 2017 B C Hallowed Crown ex Tilstarr
CONVINCER (IRE), 2017 B G Gutaifan ex Deora De
EARLY BRIGHT (IRE), 2017 B C Dawn Approach ex Yin
EBONY MAW (GB), 2017 B C Iffraaj ex Skirrid
ECLECTOR (IRE), 2017 B C Gutaifan ex Pilosa
EDWARD HOPPER (IRE), 2017 B C Excelebration ex Start The Music
ESTEPONA SUN (GB), 2017 Ch C Tamayuz ex Dharwa
FRANK ARTHUR, 2017 B C Kodiac ex Capriole
HACHERT, 2017 B C Lope de Vega ex Sense of Joy
INDICATIVE VOTE (IRE), 2017 B G Elzaam ex Kaplinsky
JAN WELLENS (GB), 2017 Ch C Dutch Art ex Upstanding
JUSTIFIER (IRE), 2017 Ch C Free Eagle ex Pale Orchid
MARCHONS ENSEMBLE, 2017 B C Pour Moi ex Sugar For My Honey
MR WENDELL (FR), 2017 B C Excelebration ex Missisipi Baileys
NULLIFIER (IRE), 2017 B C No Nay Never ex Queen Grace
PABLO DIABLO (IRE), 2017 B G Zoffany ex Be My Queen
RICKY BAKER (IRE), 2017 B G Australia ex Coachella
SCOTT LANG (IRE), 2017 B C Cappella Sansevero ex Sharp and Smart
SISKIN, 2017 B/Br C First Defence ex Bird Flown
SORBELLO (GB), 2017 Ch C New Approach ex Srda
VORMIR, 2017 B C Elzaam ex Gangster Squad
UNNAMED, 2017 B G Brazen Beau ex Veiled Beauty
UNNAMED, 2017 B C Camelot ex Dowager
UNNAMED, 2017 B C Cappella Sansevero ex Cosmic Breeze
UNNAMED, 2017 B C Gleneagles ex Unbelievable
UNNAMED, 2017 Gr C Lethal Force ex Effectual