2YO COLTS & GELDINGS IN TRAINING
Below is our list of two year old colts and geldings in training for the 2020 season. Their names will be added as they are named.
Right: CAMORRA (Zoffany ex Mauralakana) winning his maiden over a mile at Killarney, August 2019. Photo: Healy Racing.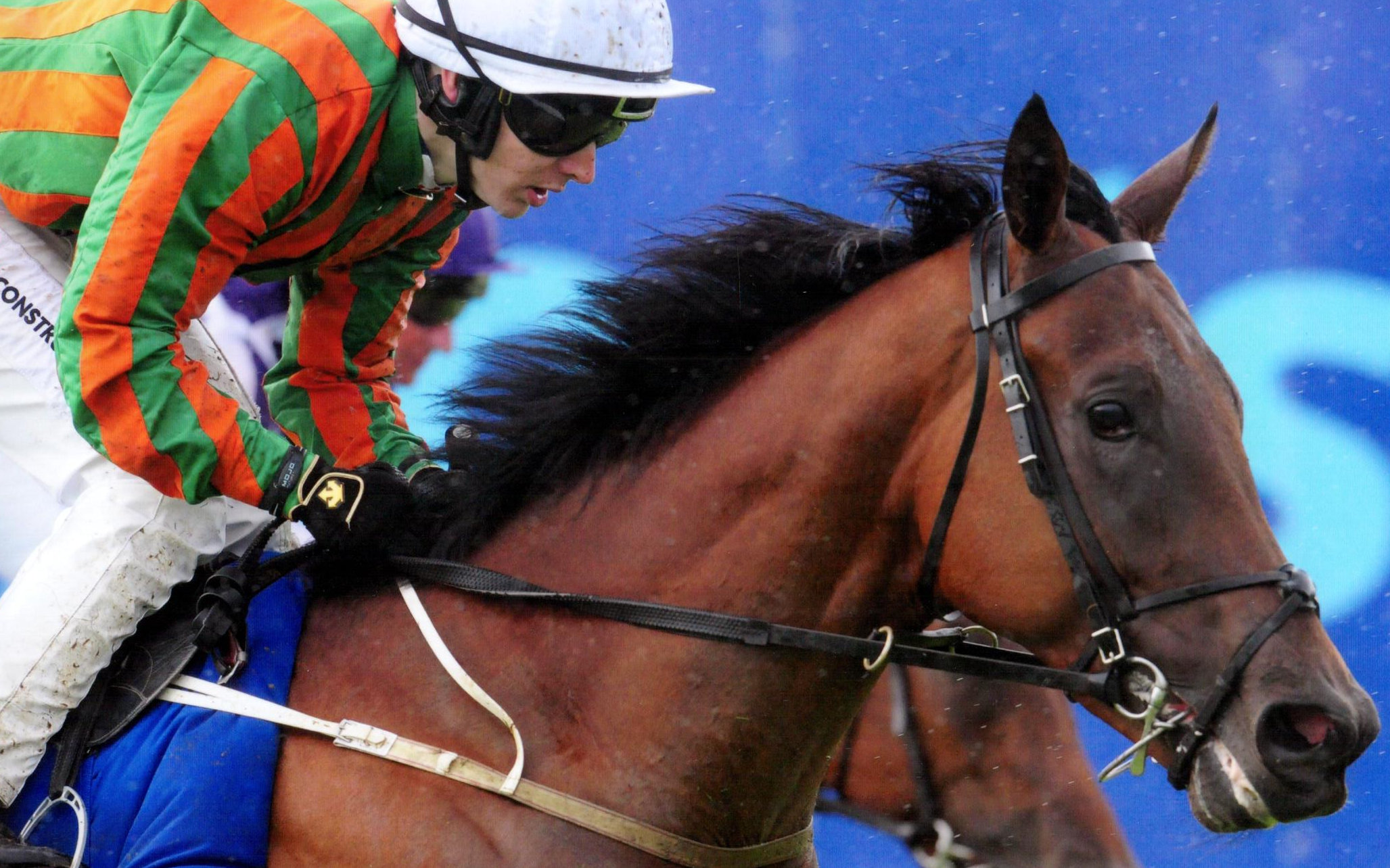 AIKIDO (IRE), 2018 B G Dandy Man ex Quintessenz
ALEX D (GB), 2018 B G Oasis Dream ex Archive
ART OF SILENCE (IRE), 2018 B G Marcel ex Princess Raihana
ASTROPYSICIST (GB), 2018 B G Showcasing ex Thousandkissesdeep
COILL AVON (IRE), 2018 B G Kingman ex Czabo
COLOUR SERGEANT (IRE), 2018 B C Kingman ex Quilita
DIDEROT (GB), 2018 B C Bated Breath ex Modern Look
DOUGLAS DC (IRE), 2018 B G Zoffany ex Hollie Point
DYNAKITE (GB), 2018 B G Adaay ex Ahwahnee
EBENEEZER PERRY (GB), 2018 B C Territories ex Folly Bridge
ECLIPTICAL (IRE), 2018 B C Elzaam ex Vocal
ERBACHER (IRE), 2018 Ch G Territories ex Dancing Years
FLYIN HAWAIIAN (GB), 2018 B G Free Eagle ex Kaiulani
GRADY GASTON (IRE), 2018 B G Dawn Approach ex Hazium
HALE BOPP (IRE), 2018 B C Belardo ex Emperors Pearl
IDES OF AUGUST (USA), 2018 B G More Than Ready ex Alina
LANCIARII (IRE), 2018 Ch G The Gurkha ex Mironika
LUST (IRE), 2018 B G Fasnet Rock ex Desire Moi
MACADAM'S ROCK (IRE), 2018 B G Fascinating Rock ex Nurture
MASEN (GB), 2018 B C Kingman ex Continental Drift
MEN OF DREAMS (IRE), 2018 Ch C Dawn Approach ex Qamarain
MILANO REAL (IRE), 2018 B G Make Believe ex Somoushe
NAKAO (IRE), 2018 Gr G Dark Angel ex La Petite Reine
OFFIAH (IRE), 2018 Ch G New Bay ex Levanto
OZYMANDIS (GB), 2018 B G Brazen Beau ex Almond Branches
POWER UNDER ME (IRE), 2018 B G Mehmas ex Oonagh
REVE DE VOL (IRE), 2018 B C Siyouni ex Joalliere
RICK DALTON (IRE), 2018 B C Estidhkaar ex Quelle Histoire
RIGHT TURN (IRE), 2018 B G Kodiac ex Miss Topsy Turvy
SAFARI QUEST (IRE), 2018 B G Australia ex Lucy Diamonds
SHALAALAA (IRE), 2018 B G Shalaa ex Cheap Thrills
SOLO FLIGHT (IRE), 2018 B G Gleneagles ex Rhythm Queen
TEAM OF FIRSTS (GB), 2018 B C Zoffany ex Mount Crystal
THE LAST KNIGHT (IRE), 2018 B G The Last Lion ex Kyanight
THUNDER RAIN (IRE), 2018 B G Fascinating Rock ex Evening Rain
TO GLORY (GB), 2018 B G Toronado ex Gregoria
TROY TOP (IRE), 2018 B G No Nay Never ex Toy Top
UNNAMED, 2018 B G Australia ex Secrete Marina
UNNAMED, 2018 B G Sea The Moon ex Optimism