YEOMANSTOWN STUD LISTED ACTION AT NAAS, 25th JULY 2018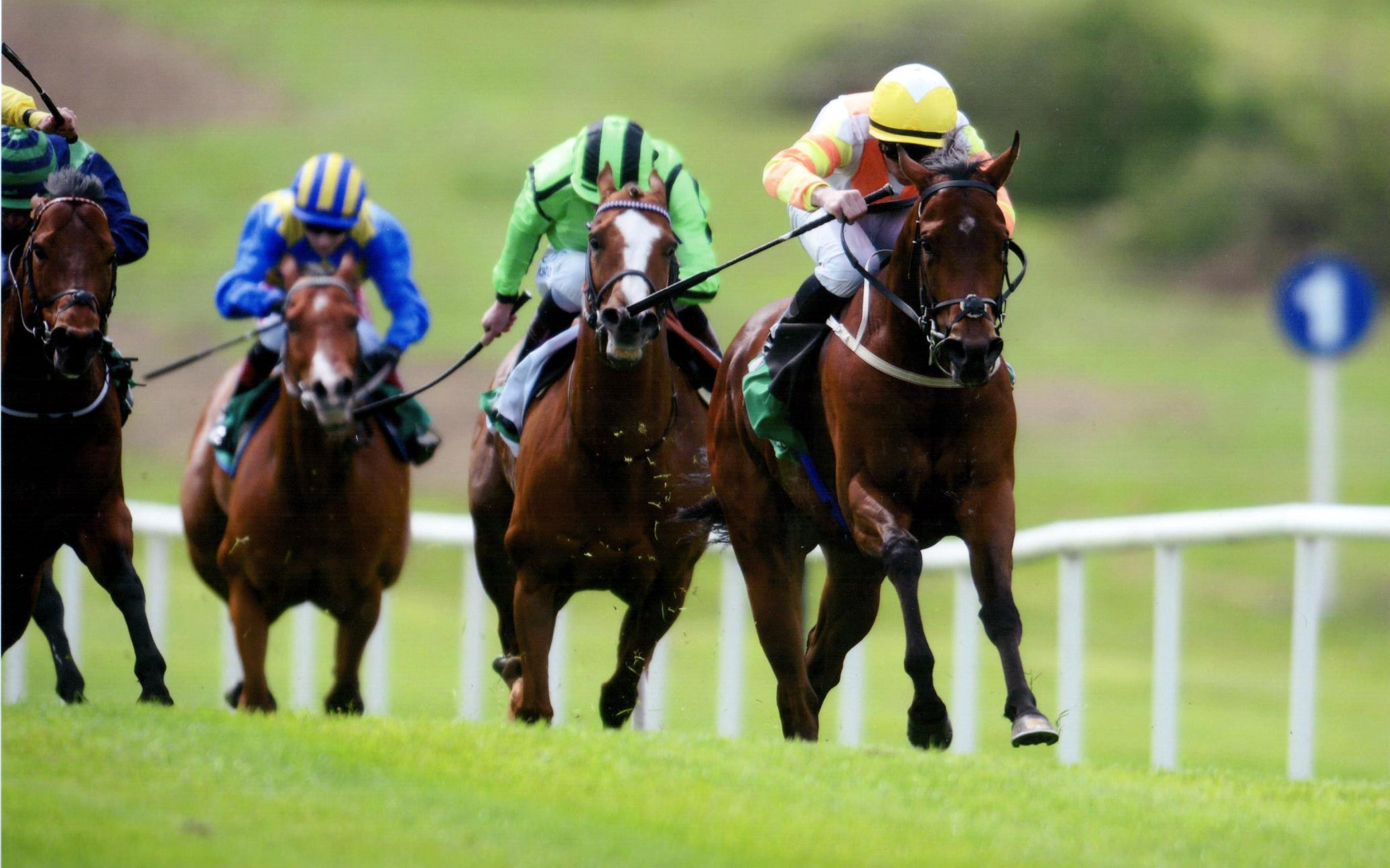 Photo: Blue Uluru steps up to Listed company in the Yeomanstown Stud Irish EBF Stakes over 6f this evening. Pic: Healy Racing.
We head across to Naas this evening for more of their summer fare with the Yeomanstown Stud Listed Stakes as the highlight of a seven race card. I've only declared three to run tonight and we kick the evening off with a 5f sprint handicap in the first and ELEGANT DRAMA goes to post for probably the final time this year. She has been disappointing in that she doesn't show on track what she has done at home. To be honest she probably is not a natural sprinter and should be getting further but is not staying as well as she should be in her races. I've recommended this last race and a good long holiday with maybe another try next year after putting her in foal. Sometimes it works and sometimes it doesn't but is worth a try with a filly like this.
The big race of the night is the fillies 6f Listed sprint that has attracted thirteen runners and we give BLUE ULURU her start at stakes level. She has been terrific this summer and shows plenty of natural speed and has matured into a rock solid potential high class sprinter. I would much rather if this was over the minimum trip as she can be very keen early on in her races but it's a nice race to pitch her in at stakes level. Hopefully there is plenty of pace on so that Colin can get her to drop it early so she can finish her race out strong and at worse finish in the first three.
I thought long and hard about introducing FIRST RESPONSE in the last race tonight as it's a rated conditions race. This normally means that the race won't fill as whatever turns up will have already won and would normally have a high rating which puts trainers off running as the handicapper punishes anything that runs placed. It's probably a no win situation but I took the view that as we would be working him at home today and with only three other runners we may as well use this race to introduce him as he will need the experience and we may as well get paid for doing so! You may say that it's not about money to some connections but my policy is to try and have everything pay its way and this particular owner likes to see his horses run so here we are. He's a fine big sort that is ready to start and this should hopefully leave him ready to go and win his maiden later on.