We declared 7 to run at Cork's Easter Meeting today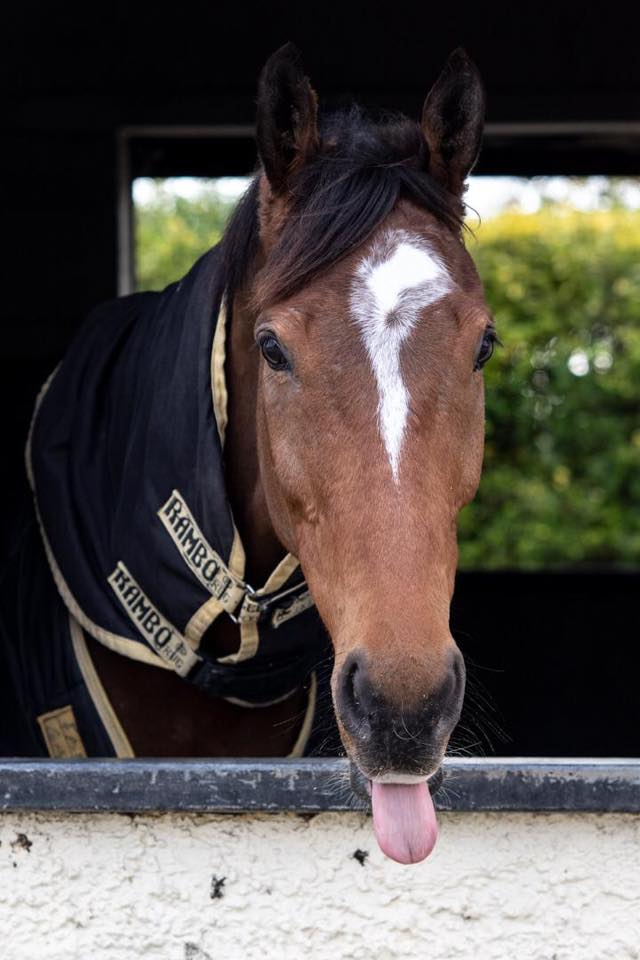 Photo: The Boss Man, Brendan Brackan telling us what he thinks of it all
We head down to Mallow or Cork as it's now known with 7 declared to run on their 8 race card. The main event is a 25k handicap but there are a few nice maidens that may unearth some horses to follow this summer but in real terms, it is a low grade card for an Easter Saturday. The ground is described as good to yielding with a dry forecast after being waterlogged in places earlier this week. Hopefully it will be a nice easy side of good surface as on nice ground this can be a very good track to race on. Alternatively, it can go hock deep and be a disaster but nowadays we normally get reliable and trustworthy track reports.
The first race is a 3yr old maiden over a stiff 8f and 17 have declared to run and we go with SCORCHED EARTH who is making his seasonal debut. He had two starts at the back end of last year and we then put him away to strengthen up. This will probably be as short as he would want which is surprising as he's a full brother to the useful sprinter Washington DC and I'd imagine that he will stretch to 10f in time. An ordinary work horse at home he has to improve on track to win a solid Irish maiden but he's ready to start.
The second race is a top rated 75 handicap over the mile for 3yrs only and we give PEPPERONI PETE his second start after an ok run at Leopardstown two weeks ago on soft ground. We felt dropping back in trip would suit him but he also needs to improve on that performance to win even at this level. I would expect Colin to be positive on him but drawn 14 of 18 isn't ideal.
The 'big' handicap is the next race and we throw two at this and BRENDAN BRACKAN has his first start of the year at his favourite track. He has won four stakes races down here and in his younger days he'd be a certainty in this but alas he's getting on a bit like the rest of us. He turns out today off 99 having been as high as 117 in his heyday and was 111 the last time he won which was here in October 2017. We are claiming 3lbs off him with Donagh O Connor, whom I think is great value and rides very well. He's ready to start and I'd imagine he'll need the race but he won a Lincoln once when we thought the same! I'm just hoping to see him show enthusiasm as he's in great form at home and is as they say, a Legend.
KARAWAAN runs back after winning the Lincoln on the opening day but carries a 10lbs penalty for that success. It's a shame having to go for a small pot with him but this is all that's on offer over here at this time. Hopefully he can carry his penalty as he will need to if he is to step up in grade later on. He's drawn in the middle in stall 9 of 18 and that shouldn't inconvenience anyone but this is typically a very competitive heat.
The 7f maiden for 3yrs only has been divided and WARTIME HERO has his first start in Division 1 after two starts last summer. He ran a good second on debut over the minimum trip at the Curragh last May and then we went deep in the Listed Marble Hill Stks won by the exciting Fairyland. Unfortunately he was jarred after that run and we just couldn't get him back last summer. Slowly but surely he is coming back to himself but it's imperative that he starts on a kind surface today as I want to fill him with confidence and get him back enjoying his racing. He has always shown us plenty at home and it will be interesting to see if he has retained an appetite for the job today, the 7f should help him in my opinion.
We run another two in the last race which is another 3yrs only maiden but over 10f this time. Yet again it's a full field of 18 and CALIFORNIA DADDY steps up to 10f after a solid run at Navan at the end of March. I've always liked this colt and he has a temperament to die for and all signs are that he will appreciate this trip. From stall 12 I would hope that Colin can ride a race on him and hopefully break his maiden after posting four 2nds to date. When you see one with that amount of 2's in front of his name you would normally question their resolve but nothing could be further from the truth with this colt and I believe that he's just bumped into one each time while not been the finished article just yet.
I also start a nice Cape Cross gelding in this called LANCASTRIA who is slowly coming to hand and should improve as the summer passes. All signs are that he has ability and is ready to start and as always Gary will ride him with the intention that if he can't win today make sure that he learns enough to win the next day.
HGD