TUESDAY AT GOWRAN PARK, 23RD OCTOBER 2018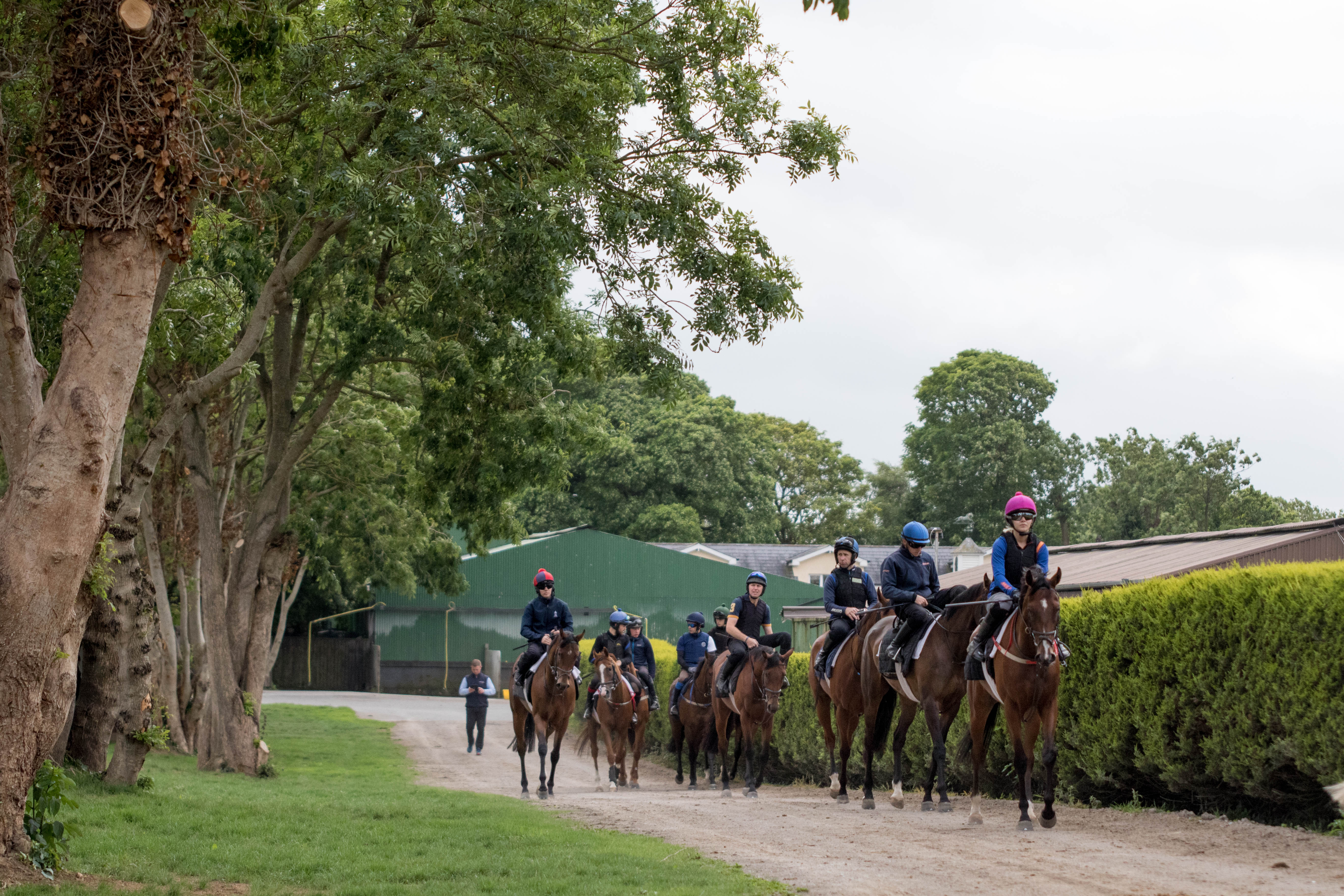 We run four 2 year olds at Gowran Park this afternoon. Pic: Jack Lyons.
We head down to Gowran Park with four two year olds to run on their 8 race card that kicks off at 13:45. SINGER is having her second start after a satisfactory debut at the Curragh back at the end of August. We've always felt that she was fairly backward and immature and that is why I've took my time before running her back. Her work is average but she has scoped clean and is ready for another day out and I'm hoping that she steps up on her first run. 7f is on the sharp side for her and she should appreciate any ease in the ground but stall 15 of 16 is yet another car park draw that we could have done without.
The colt and geldings maiden over 7f is where MERRICOURT has his second start after an ok run at Naas on debut. There should be plenty of improvement in him from that start in normal circumstances but we have been very easy on all ours over the last two weeks as we were under a cloud. Again I'm hopeful of a big run as he qualifies for a book one bonus and we are running out of time to claim that, hence the rush to run him!
The median auction maiden over 8f is where I introduce two newcomers and Colin's choice is TOP LINE TOMMY, a gelding by Morpheus that I'm keen to run once before putting him away. He is a very big horse and as such is still weak and while he has ability I'm worried that when push comes to shove at this stage, his weakness will be an issue. I would expect him to need soft ground to be at his best and that is why I aimed him at this today as we are surprisingly struggling to find soft ground in October. Stall 14 of 16 is yet again another horrible draw.
Gary gets the leg up on a colt by Dream Ahead called PHENAKITE who also wants soft ground as he has an exaggerated knee action. This is a lazy colt that does the bare minimum at home and we are hoping that a day away wakes him up a bit. Both have plenty done and have a good foundation in them and are ready for a good tough day out and hopefully they can show something to encourage us for next year.
Click to edit content