Trials Day at Leopardstown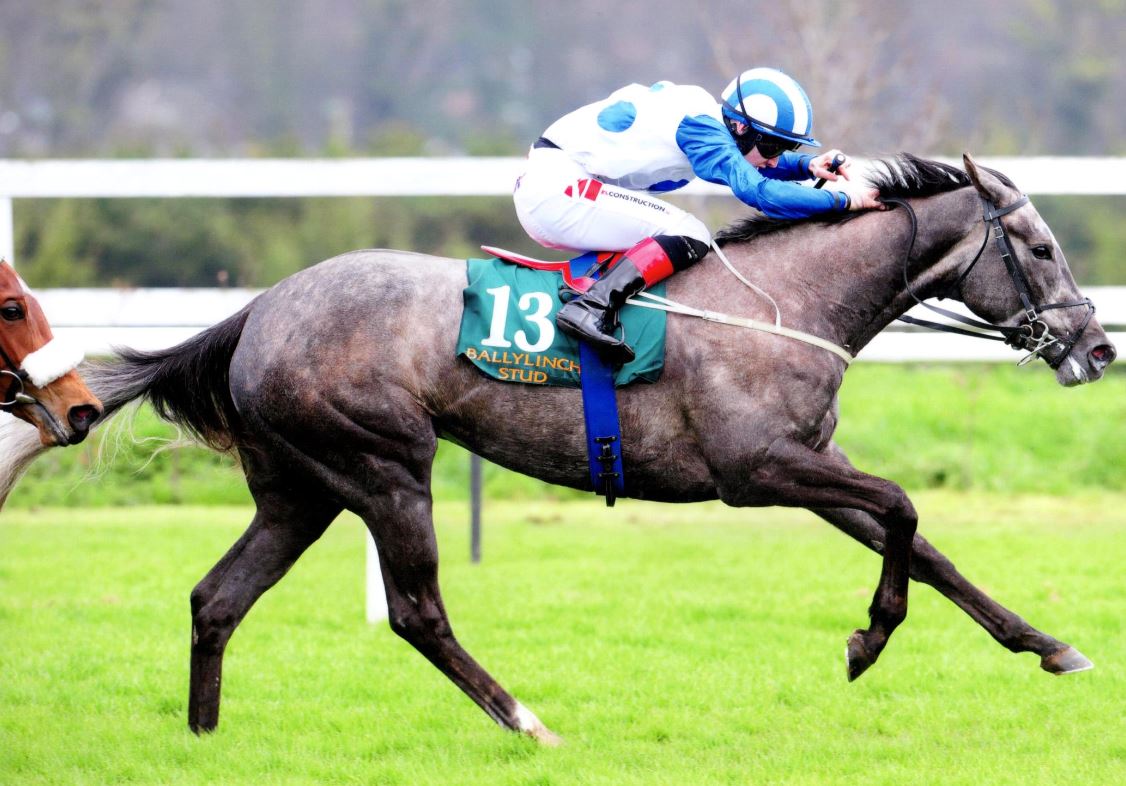 Pic: Who's Steph
LEOPARDSTOWN TRIALS DAY
After a successful visit to the revamped (work in progress) Curragh we head back to another world class track for Trials day at Leopardstown. It's going to be a busy day too as we've declared eight horses to run on the card. We declared on Good to Firm which is very foreign to us all over here at present! The best ground we have encountered so far this season was at Naas last Monday and then the heavens opened and it was back racing to a heavy surface for the rest of the week. Friday's rain changed the going back to Good but I expect that yesterday's dry day may have it heading on the fast side again.
We kick off in the 8f maiden with BUCKY LARSON who disappointed the last day at Dundalk on his second start. He's never been in our top group and to be honest either he ran above himself on the first day or the race may not have been the strongest of maidens. That being said I think we rode him all wrong the last day as I think he likes to take a lead and hunt one down. That's what we will try do today and see if that works better but either way he will be vulnerable to a proper one.
Seven go to post in the GR3 AMETHYST STKS and I run two in BRENDAN BRACKAN and TENNESSEE WILDCAT who both are fun horses for the yard at this stage. Brendan probably sets the standard here and on his best day would definitely take all the beating but he's not getting any younger. If the ground really has dried out to be very quick then I wouldn't run him but we declared knowing there was rain forecasted and it wouldn't have surprised anyone if it ended up soft on the day. We are all just playing it day by day with the weather at the minute so declaring and traveling was the prudent call. His homework has long since been on his terms and I basically just keep him fresh and mentally well and hope that he comes alive on race day.
TENNESSEE WILDCAT has his first start of the year as it's a complete waste of time running him on anything worse than good ground. Again he leads plenty of work here and is a firm favorite of Gary's and they work well together. A mile is as short as he needs to go now and 10f is probably his optimum trip but we should have some more fun with him this summer if it stays dry! Both of mine could be vulnerable to some of the younger brigade today and I think the QR runner is interesting.
The Derrinstown 1000 Gns trial GR3 is a very interesting race and should prove very informative. WHO'S STEPH returns to where she won her GR3 last month and as she has no penalty this was an obvious next race. She has changed hands since and runs today in the famous colours of Mr George Strawbridge who is a very welcome addition to our owners roster. I'd rather if there was no firm in the description today for her but as long as it's nice and safe then I would be keen to run her as it will help us make a plan with her going forward. She wasn't stopping the last day over 7f on a heavy surface so I'm sure she will appreciate the step up to 8f today. These are the races you need to be involved in and I'm glad to have some live contenders.
The Derrinstown Derby Trial GR3 has eight going to post and on good ground I'm happy to run LETHAL STEPS. I withdrew him here in the Ballysax last month as I didn't fancy testing him over this trip on that ground as I felt that we'd learn nothing. I then ran him at Navan over 8f and he disappointed me badly, I'm not sure if the race was run to suit but he did neither one thing nor the other and it was a long way off good enough for today's standard. So why run him? Well I'm a stubborn git and I believe he's better than that!. I've put blinkers on him today as I believe he may have lacked concentration the last day and I do feel he's up to Stakes class so why not take our chance? We can always lower our sights after today if we need to.
CASIMIRO has his second start for us in the 7f handicap and while we think we could drop him back to 6f I'm happy to have another look at him on today's better ground. Ultimately I'd say his sire will let him down and I doubt he will prove to be in the same league as the majority of others that Gaelic Bloodstock have purchased over recent seasons for me to train. He is fit and well and I'm hoping to see an improvement on the last day.
Speaking of well bought horses, we have MAWAANY running in the 12f handicap. I do like this fella, he was very consistent last summer and very unlucky not to collect at least one big pot. As with all my 'trip' horses they seem to save their best for the racetrack and this lad definitely falls into that category but is ready to start. His one bad run last summer was on Good to Firm at Cork and I'm hoping that there's little or no firm in today's ground. Again I had to declare with such an unsettled weather forecast and I hope I can run him as he needs to start but ultimately we will make the right call after walking the track.
The last race on a busy card is the 12f maiden and we run KING D'ARGENT here. He's not the quickest in the world and I personally thought his last run was a step up on his debut but other race readers seem to think otherwise. This galloping track will suit him and we think he can win his maiden but whether he's up to a real Leopardstown maiden only time will tell. He qualifies for handicaps after this race and that may give us more options with him if and when we need them.
So another fantastic day to racing in Ireland and it looks like the weather is going to be nice! The season is gradually gearing up and the buzz coming back again, dare I say it .... here comes the summer
HGD