We head to the Curragh tonight wIth 2 runners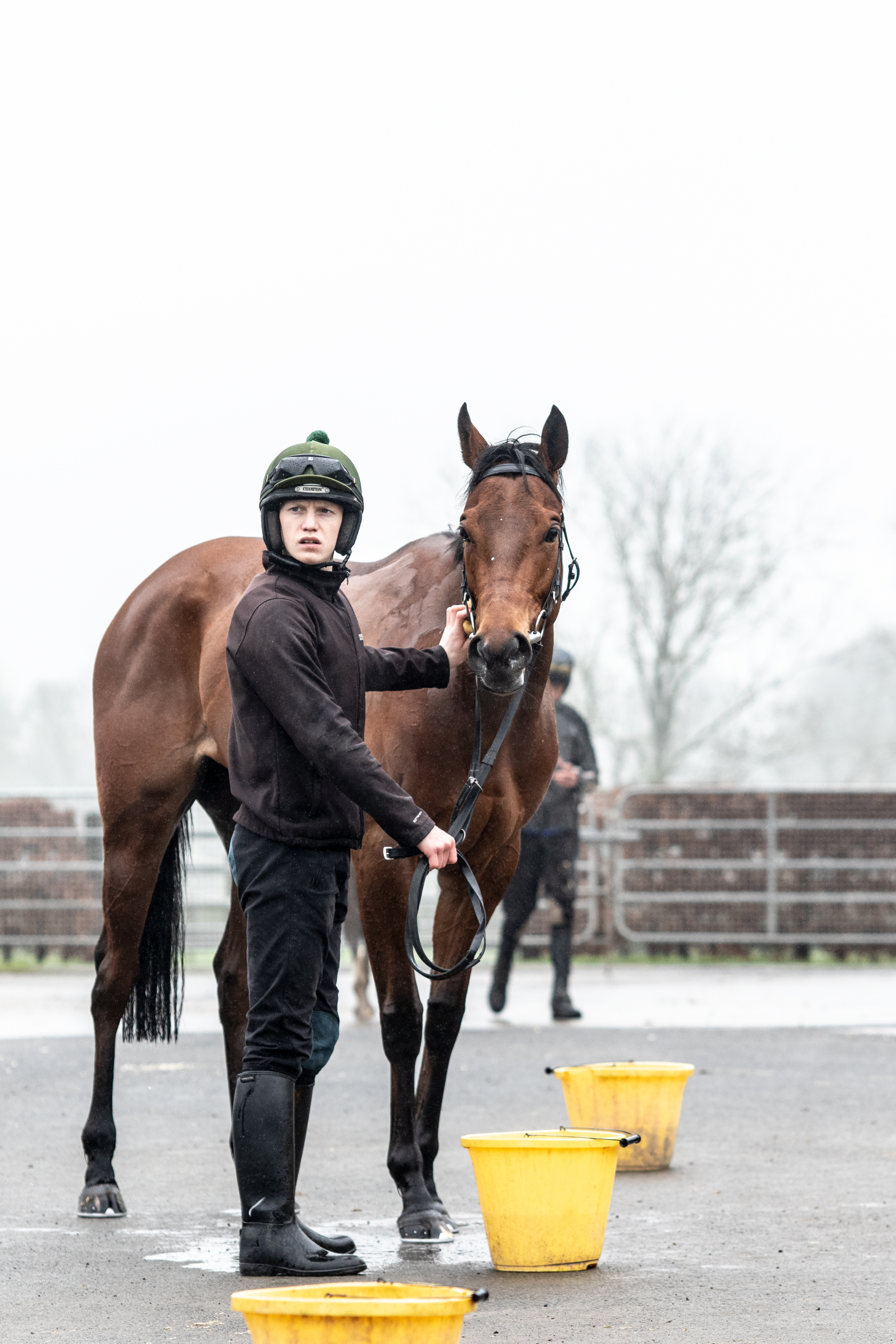 Photo: MY LAUREATE
Another Friday evening's racing at the Curragh allows us a free Sunday this weekend, It is seldom but much appreciated within our industry by the majority of folk. A competitive seven race card that we declared on yielding in the straight and good to yielding on the round course, with the stalls in the centre of the straight course. There have been some heavy showers and if they hit the track then I would except it to ride on the slow side. However, if they managed to miss the track then it should be drying by the hour and could be a lovely good racing surface.
I've two declared to run and YONKERS has his first start in handicap company and his first run since being gelded. He's a fine big horse that needs every yard of this trip and will get further in time. I think that he prefers a fast surface so any rain that falls won't really help his cause and we gelded him as we felt that he had more to give than he was giving. He wears blinkers again in the hope that he helps Colin when needed and I would expect him to run a big race and be involved at the finish as he could be on the right side of the handicap at the moment.
MY LAUREATE absolutely blitzed the field on her last start at Navan and the Handicaper didn't miss her as a result. He raised her 15lbs for that win and this will test her today to see if she can compete off her new mark. I think that she has taken her time to mature. She is now starting to look like a sprinter and is gradually filling her frame and looking really well. Hopefully she is not finished improving as these sprinters probably don't peak until they are four or five years old and can keep on improving as they get older. I'm a little worried about slow ground with her as she likes to dictate off a fast pace and that works on a fast surface and less so on soft. A high draw (11) is normally a positive here but when the stalls are in the centre I'm not sure that the bias is that obvious. Hopefully it's all about the speed.
HGD