We run 4 at Limerick today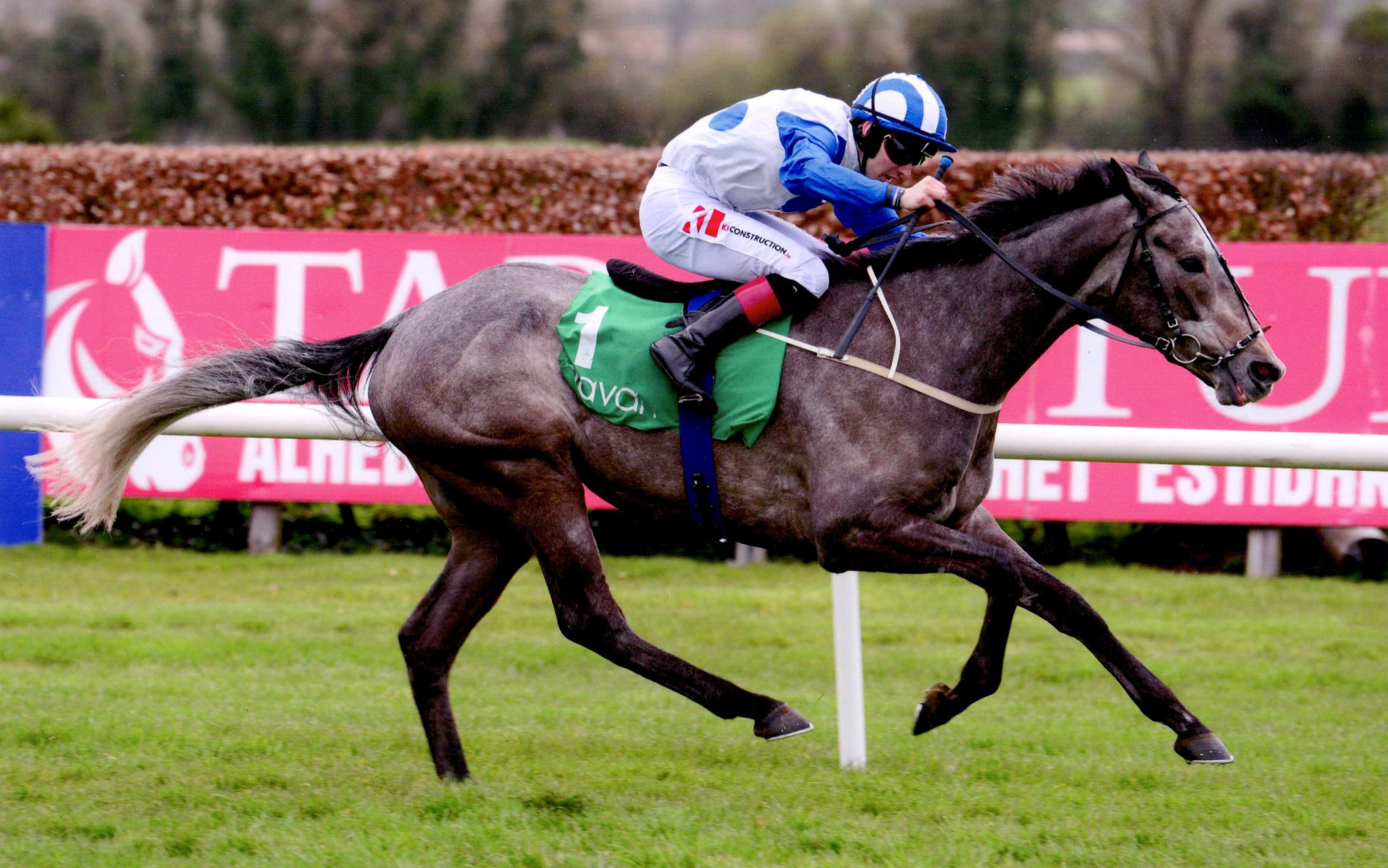 Photo: BOBBY BOY winning earlier this year
The circus moves on to Limerick this afternoon where we declared on yielding but I would imagine that could change for the worst after yesterday's rain. That said, I was amazed that Cork missed all the rain and stayed good to yielding when I was expecting a lot worse.
I've four running down here this afternoon kicking off with a sweet colt by Pour Moi called MARCHONS ENSEMBLE owned by a legend of my riding days in Graham Bradley. We all adored Brad back then and I'm delighted to be training one for him and hopefully we can help his broodmare. Any of you that are Leeds Utd fans will appreciate the colours this colt runs in and indeed his name!
He goes well and is ready to start but this is his first day out and we have no idea how he will handle conditions. We try, when possible, to run any that qualify for these median auction maidens and that's why he starts here. Usual rules will apply in that, if he can't win today, make sure he learns enough to win the next day.
SCREAM is back on the team this year and while she's no superstar she is an honest lady that should give her syndicate some more good days out. She is ready to start and we claim 10lbs off her as it's her first start and want to make it easier for her. I would think that she's capable of winning at least one more before the handicapper gets her again and I'd imagine that claiming off her will be the key this summer.
BOBBY BOY is a very lightly raced individual but has won two of his four starts and has plenty of ability. He's very hard on himself and not an easy ride and we have to take our time with him, I think he likes having juice in the ground. This is the right next race for him so hopefully he can continue to progress. He's partnered with Pals from Australia and the plan was always to send him down there at some stage and my job is to leave him ready for the trip to Chris Waller's famous yard.
BASRAH BREEZE looked to be cantering the last day at Gowran but that was deceiving as Colin was holding her together on ground that was far too quick for her. I've always thought she was good enough to win her maiden even though her rating would suggest otherwise. I hope and think that today's soft ground can bring the best out in her and will be disappointed if she's not involved in the finish. Again drawn 17 of 16 is not ideal and that's a negative that could cost us today, hopefully Colin can negotiate that disposition. Luckily I'm not the paranoid type as otherwise I'd think the draw machine was conspiring against me!
HGD