We send two runners to post at this evenings fixture in Gowran Park.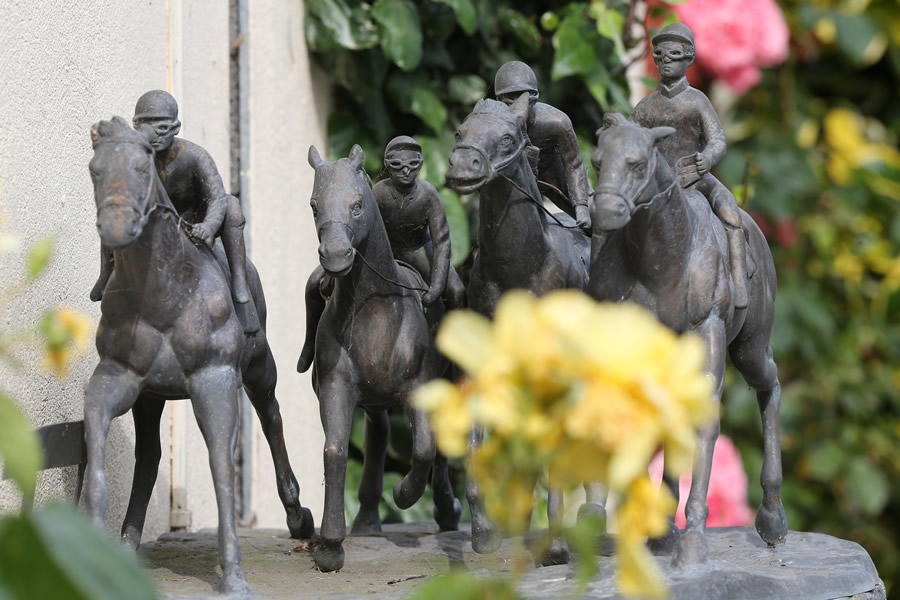 Picture: Flowers blossom as summer arrives to Glenburnie.
Gowran is another track that I've been very lucky at over the years and I do enjoy having runners down there. There are probably few tracks that are as scenic as Gowran can be on a summers night which makes the visit all the more enjoyable. I've declared two to run tonight and I'm not expecting much as I'd say it's more a working visit!
ALWAYS DANCING is starting to do well now after being very slow to come to hand. I started her at Dundalk for her first start so this will be her first start on the turf. I'm stepping her up in trip which I think will suit her and the ground should be drying up , I'd expect it to be tacky, I'm not sure that will hinder her. I think that she has improved for her first run so will be interested to see can she produce that on track tonight.
Ultimately though I would think that she will be a small handicaper through the rest of the season.
CW 422kgs
LR 424kgs
SPIRITUAL LAW has disappointed me through the spring after initially pleasing me early on. He lacks action and has a high head carriage and I'm interested to see if the soft ground today will improve all that! I can't see him getting much further than today's 7f trip and am just hoping for an improved performance tonight. Again I imagine he's just a small handicapper going forward but that said I still need to see improvement to encourage us to persevere.
CW 450Kgs
LR 449kgs
Thinking of Manchester.......
We woke this morning to the horrendous news of a bombing at a pop concert in Manchester. A concert attended by so many young kids. My thoughts and prayers are with all affected by this shocking act of terrorism, there are simply no words. Everything seems much less important after hearing this news.
RIP.