RACING AT FAIRYHOUSE AND HAMILTON, 31ST MAY 2018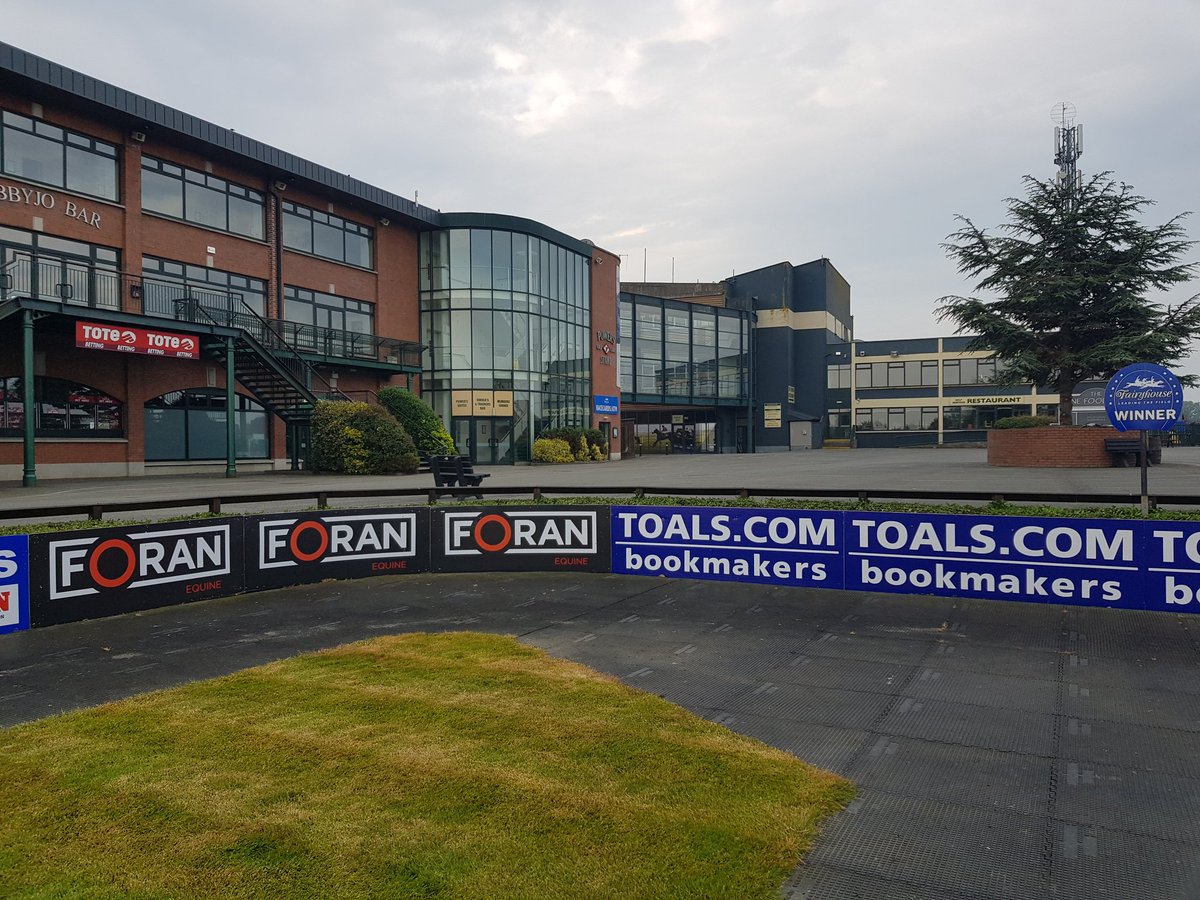 We're racing close to home with 6 runners at Fairyhouse this evening (above) and two further afield in Hamilton.
We are back racing on the flat at Fairyhouse again tonight which is always a nice visit for us as it's very local. We also break new ground by sending two over to Hamilton In the hope we can nab a winner with either of them. Things are clicking into full swing now and we will hopefully be kept good and busy from now until the season ends, I'm at my best when busy!
Andrew has travelled over with the two runners at Hamilton and Donagh O'Connor rides both for us having started riding out with us earlier in the year. By coincidence he was heading over to ride for his own boss so it suited to let him jump on my two as well as it allows my jockeys to stay local.
LADY NATHANIEL has been disappointing to say the least as we've always thought that she would have won her maiden easily by now but we are still trying to win with her. I'm not sure exactly what her best trip or ground is (and there probably lies the problem!) but as she has dropped down the ratings, she should be able to win a little race of this grade at some stage, hopefully today!
VISCOUNT WILSON is a lightly raced little lad that hasn't raced on a fast turf track yet and I'm hoping that today's ground will help him improve. Traveling to Scotland is not such a trek for us and it would be lovely to take a winner home from either of the runners but if I was given the option I'd hope that Lady Nathaniel breaks her maiden as it would benefit her most.
We will be busy at Fairyhouse with six runners on the card starting off with two in the claimer. HYPERLAPSE is a grand horse to have around the the place as he leads the two year olds and I'm probably dropping him into this grade a shade prematurely but I believe in these races and if he wins and is claimed we won't complain. I've put him in at the top price of €20k which means he carries top weight but if he can run to his rating that shouldn't be a problem for him in this.
TALK NOW has shown some ability on her three starts (all on heavy) and I've dropped her in here for the minimum €5k as she's not good enough to keep on the team long term. I've given her every chance here with minimum weight and also Sean is taking 7lbs off her so she runs here off a feather weight. We've done the hard work and got her a handicap mark so for 5k she is a cheap horse that's ready to run, what more do you want? GET THEM CLAIMED.
I run another two in the two year old auction maiden and Colin rides HEAVENLY RAINBOW because he can't do the weight on PALABRES and Sean rides her. The colt is by Havana Gold and seems a grand little colt and if he's anything like Treasuring (also Havana Gold) was last year then his best work will be on the track. He's ready to start but he shouldn't be able to concede a stone to the filly at this stage.
PALABRES is a lovely filly that has the benefit of a run under her belt and the fact that she qualifies for these auction races off the minimum weight it would be silly not to take advantage of that. With Sean also claiming the 7lbs it leaves her in at a very light weight and it should give her a very winnable opportunity.
ELEGANT DRAMA at home works like a proper stakes filly hence some of the fancy entries I've made with her. I've decided to try her with blinkers tonight in the hope we can see the best of her on the track. A fast track around a bend may just be the trigger to get the best out of her and fingers crossed she can break her maiden here tonight. Colin will most likely ride her with plenty of confidence and hopefully drop her in front on the line.
KODI KOH had her first run at Dundalk back in early April and I've been waiting to run her again since bit couldn't on heavy ground and she's ready to run back tonight. Her work lends me to believe that she will want a trip and tonight's trip of 10f should be ideal to see her run a competitive race. This will be her first time on grass so I'm nearly treating this as her first run. The favorite looks chucked in but I will be happy with a good solid run that gives us hope for the future.