Navan Preview - 18th April 2015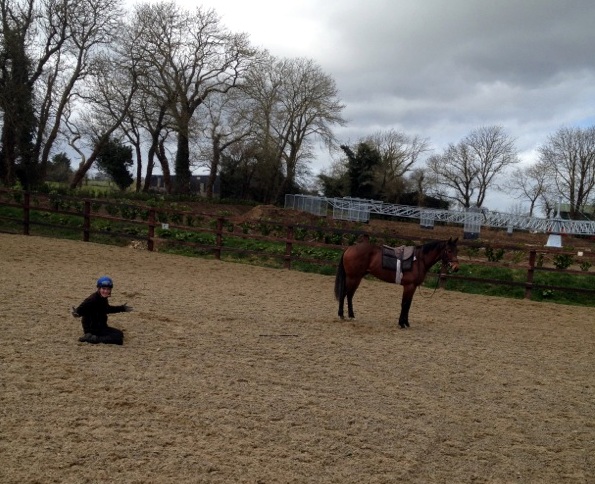 The picture above is of Blood Moon laughing at Gary Carroll after dropping him last week! He's also laughing at the rest of us thinking Spader would beat him! It just shows you we don't know it all about these horses and as long as we prepare them well everyone that goes racing has a chance and is doing its best. It's great to have our first juvenile winner and I hope this augurs well for our 2year old brigade.
We are staying local today with three runners at Navan. I won't be attending as our pal/muppet Andy Oliver is getting married later on today.
We wish him and his beautiful bride to be all the best. Marrying a racehorse trainer! Is she mad?
When In Doubt is another new recruit to Glenburnie and one I'm just finding my way with. Her French form isn't up to much and her 79 rating would have her up to winning a small maiden here. She is beautifully bred by Montjeu and my priority would be to win with her and then hopefully get some black type. I'm starting her here as it's local but I'm sure I'll learn more about her after today's run.
Docali and Master Of Mayhem run in the final maiden of the day. Docali is a lovely straight forward son of Dark Angel, a sire we have been very lucky with. He's owned by a group of pals and should be up to winning his races this summer. He's typical of all of mine in that he's ready to run well but will be open to improvement. We will learn more today about his ground preference and his trip.
Master Of Mayhem is taking his racing well and will like the ground. I'm hoping his race fitness will help him but realistically he's going to need to go handicapping after today. I'm not sure he will handle fast ground when it comes hence the reason I'm running him while the going is soft.
HGD
Posted by Ger