We send 3 runners to Naas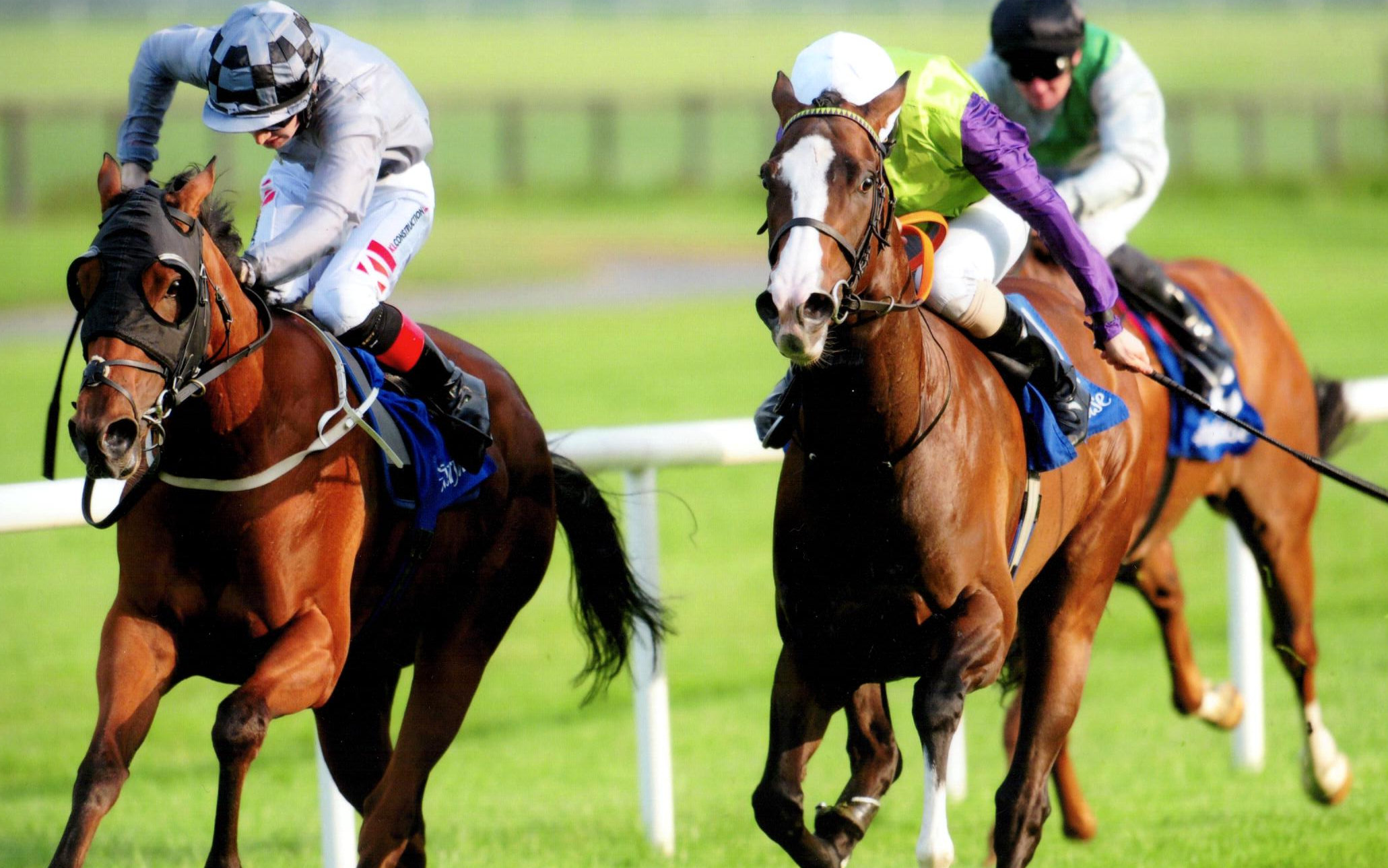 Photo: Elegant Drama
A relatively low key weekend of racing on the home front with only the one pattern race on the menu over the two days of flat action at Naas today and Fairyhouse on Sunday. For today's card at Naas I have declared just the three to run and introduce two new two year olds to the racecourse for their debuts in both the maidens.
The first race is named in honor of Gary's mother Sally Carroll and while I had three entered I was handcuffed with the quick ground and am only starting the one colt EXCELCIUS. I would love to have Gary riding in the race but unfortunately we had to ere on the side of caution. Excelcius is a grand colt by Exceed and Excel that is ready to start and I really am hoping that the ground is safe to introduce him. This track was as quick as any the last day which was borderline in our opinion so walking it will be important today. He is crying out for a start and should be able to be competitive without being fully clued in. I would say that 7f would be his minimum trip at this stage and could probably be a middle distance type next year.
The 6f maiden is a nice race to start SAKURA who has arrived from the breeze ups and is the first I've had by this sire Dabirism. She has a pronounced action which would have me worried about really fast going but the straight track here has been ok so far this summer. She shows enough a natural pace to say that 6f will be ok and I'm looking forward to seeing her run as she could be ok but I'm still learning about her. I really like starting two year olds on this straight track as it's a good test with a nice uphill finish which helps educate them properly.
ELEGANT DRAMA has another chance over this track where I felt that she ran well in a very strong Listed race back in May. That was on heavy ground and she will love today's surface and hopefully she can show on the track what she shows at home which is plenty! Part of me thinks that she is still weak as she has ultimately been disappointing on the track to date as I've expected more from her. On her gallop work she would take a lot of beating in a race of this nature but she has to help us on track now.