We're heading to Naas today with another 7 runners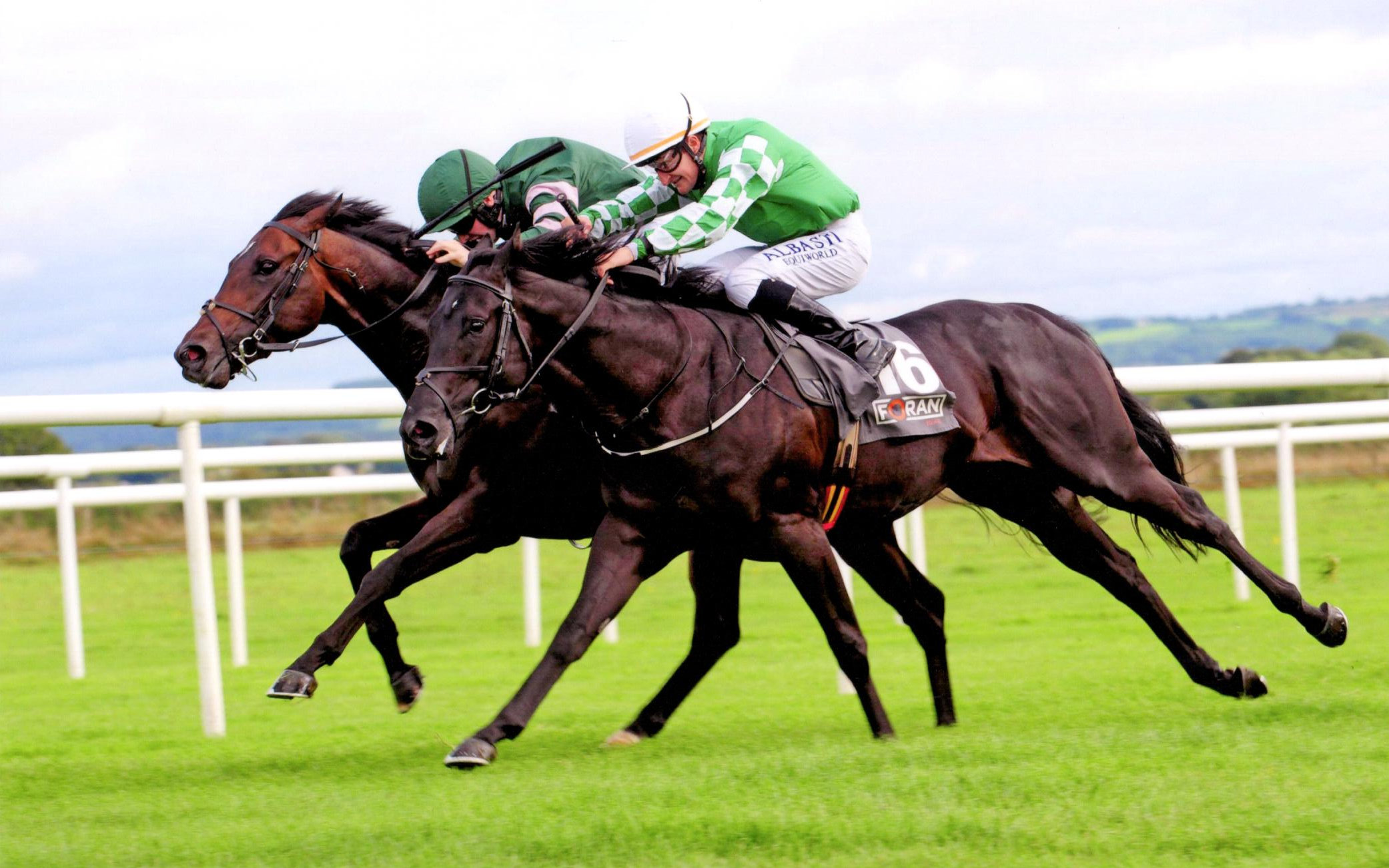 Photo: Kestrel Prince
We head across to Naas this afternoon with another seven runners and I was pleased with how they ran yesterday which showed we were coming back to form. Five of today's runners are two year olds as we try hard to get runs into horses before the season ends.
We kick off in the first race over 6f, a maiden for colts and geldings and it's an ideal race to introduce DEFILADE who is a big colt by Bated Breath and one that has needed all the time we have given him. I'm not sure what his optimum trip is but I'm happy that he has enough speed to debut over this stiff 6f. He will still be very green as I've rushed to get him here as he won't handle Dundalk and I really wanted to get a run into him this term.
The valuable Birdcatcher is a race we've been lucky in in the past and CHICAGO MAY is our runner today. She ran ok at Dundalk on her debut for us and I was happy with the 82 rating she received. We were always going to try this race as long as the ground stayed on the good side as I believe she wants it quick. She won her maiden her mid summer over 7f but I'm not convinced that she will get that trip now as she's very headstrong and likes to jump and run. Hopefully she will remember that she likes Naas and on her best day she is handicapped to be competitive.
The Foran's series has been a huge success this year and the sponsors deserve great credit as they've put a lot in for the 'cheaper' horse. I run three in this and KESTREL PRINCE tops our trio as he's won twice this season. Unfortunately the conditions have him carrying a winners penalty which I would ask be removed next year as it's a final and all starters should be off level weights. I would agree that if a stakes winner is in the field that it carries a penalty but a winner of an auction maiden could be weighted out of it and it encourages people to stay a maiden for this huge prize.
Colin rides ARMY RECRUIT as his form is rock solid and we didn't think that KP could concede the weight to him. Gary rides THIEF OF JOY whom he rode at Fairyhouse and was impressed enough to think that he too could finish in front of KP off the weights. So I've three live runners in this final as I felt it important to support the series all year as anyone who sponsors our game to this effect deserves our full support. Let's hope that we take the majority of the prize fund home as we need it!
ESPERE lines up in the Listed Garnet Stks as her final run of the season as we continue to hunt Blacktype with her. She falls just short of this level and while a good filly she needs to improve through the winter break to be able to race at this level next year.
TENNESSEE WILDCAT got a substantial form boost yesterday as the colt he beat at Tipperary won the Listed race at Leopardstown. We all know that TW is a law unto himself and that some days he shows up and some days he doesn't. But on his best days there is still races in him and I'm amazed that he's still running on nice ground in October!
So we are still alive and kicking and while we are not finishing the season as strong as we did last year we are doing ok. I said on this blog all year that this was a building year and I would hope that we will be much stronger next summer again.
HGD