The Funk and Mustajeer make their seasonal Debuts at Naas today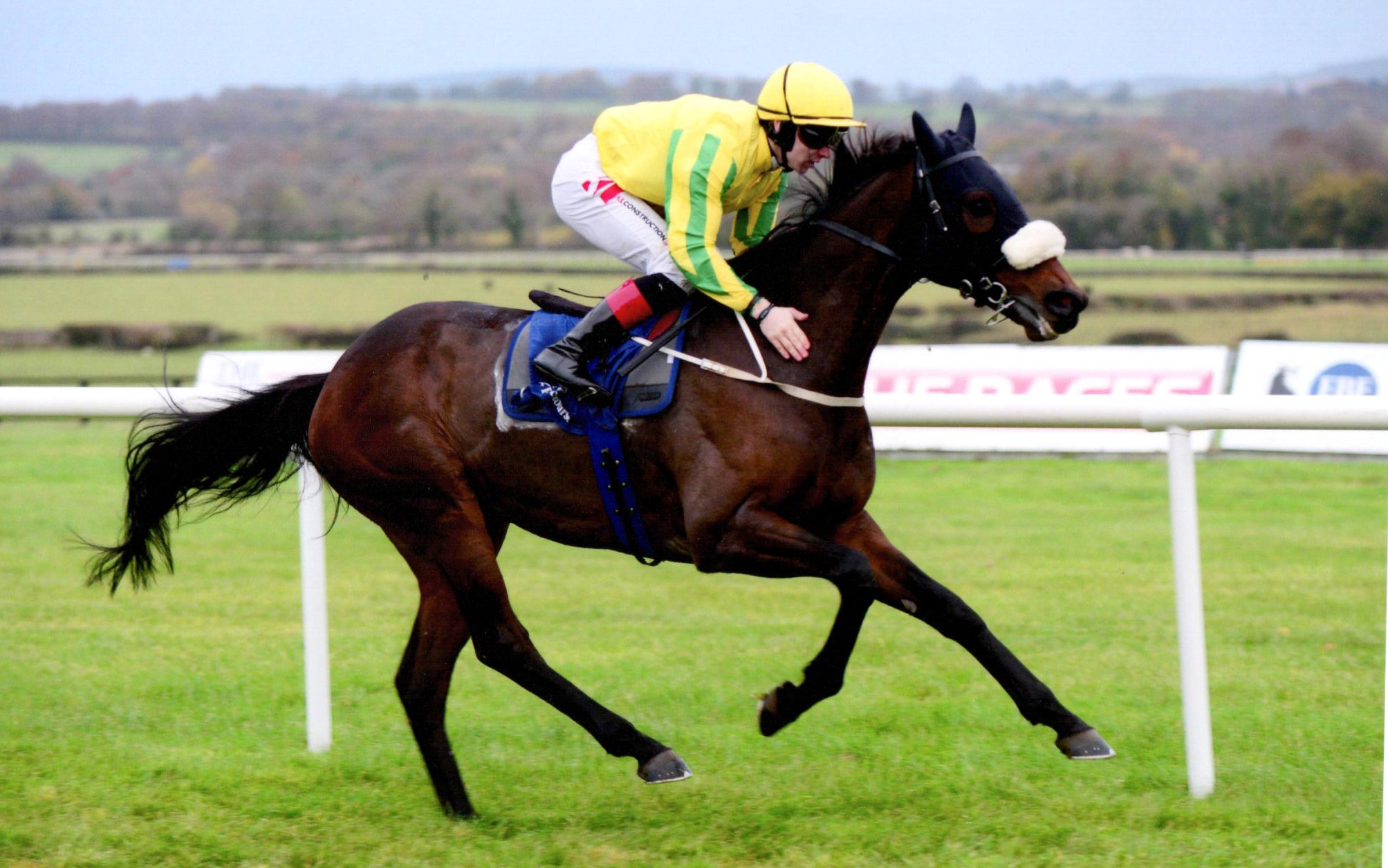 Photo: MUSTAJEER produces a perfect run to wrap up the turf season of 2018, taking the Finale Listed Stks at Naas.
We head back to Naas today for their Gladness Stks meeting which was scheduled to open the new season at the Curragh but alas they're not ready just yet so we race here. I love this track and we can't race here too often as far as I'm concerned and they deserve a lot of credit for the work they've done in recent years. The card today reflects that as last year's Derby and Irish 2000gns winners are on show this afternoon along with some other prominent Stks winners, not to mention Magical. I've declared just four to run on a track that is good to yielding with a drying forecast.
MY LAUREATE starts her campaign off in the 6f maiden for 3yr olds and up. She started her career off well but never succeeded in producing that form again last summer and she went on her holidays regarded as disappointing by myself. She has done very well for her break and has strengthened up and definitely looks more like her sister, Ainippe than her brother, Insayshable. On her homework she has the speed for 6f but she needs to put her race together more professionally than she has been and go through the gears rather than rushing. Today is probably more with hope than expectation but a solid run will teach us plenty.
KINCH is without doubt one of the better looking dudes that you will see on a racetrack but unfortunately that's where it all ends. He was on my list to follow last year but if you did, it would have led you to the poor house! I can't offer any encouragement on his home work and basically I'm running today more out of frustration than anything else. He would have been working at home and as he seems to be going through the motions at home I'm hoping the track wakes him up a bit but I'm not holding my breath. I can't even suggest that he has ability anymore as he has me confused so he runs and we will all see together how it pans out.
The Gladness (Gr3) was lucky for us here last year and PSYCHEDELIC FUNK returns to retain his crown. We went to Leopardstown the last day and bureaucracy took over and while his passport was stamped and up to date it wasn't signed by the vet. This is a serious bone of contention with everyone including the stewards as we all agree it's just gone too far now. Personally, as long as it's the same for everyone then fine but that means the big names that may travel over this summer are to be treated the same regardless. The Funk had a breeze around the track instead that day and enjoyed himself and he's ready to start back today as I've done as much as we can at home. He's not the best worker at home but seems to turn it on on the track and he seems to like this track more than others. The ground is as fast as he would like it but there are others with recent runs under their belts and I would settle for a podium today anything else would be a bonus.
The second Gr3 of the day is the 10f Alleged Stks and is arguably the race of the day, if not the weekend. Just look at the ratings of those turning up for this and no one would argue it was a Gr2 if not even a Gr1. MUSTAJEER gets his season off to a start in this and I'm hopeful that he can fly the flag for us on the big stage this year in some of the Cup races. He ended last year in spectacular form when winning his Listed race by 6/7 lengths over his preferred trip of 12f. We are happy to start him back short this year but his main targets will be over 12f plus this summer, as I said last year, if we have a good older horse on the team then it's this lad and it's an important summer for him.
This has the makings of a cracking race and one to savour if you are a race fan but sometimes we take these good horses for granted over here as we expect to see them regularly from Ballydoyle, we should enjoy their quality. HGD