Glenburnie Buzzing this morning after Martin Horan wins at the Irish Stud and Stable Staff Awards last night.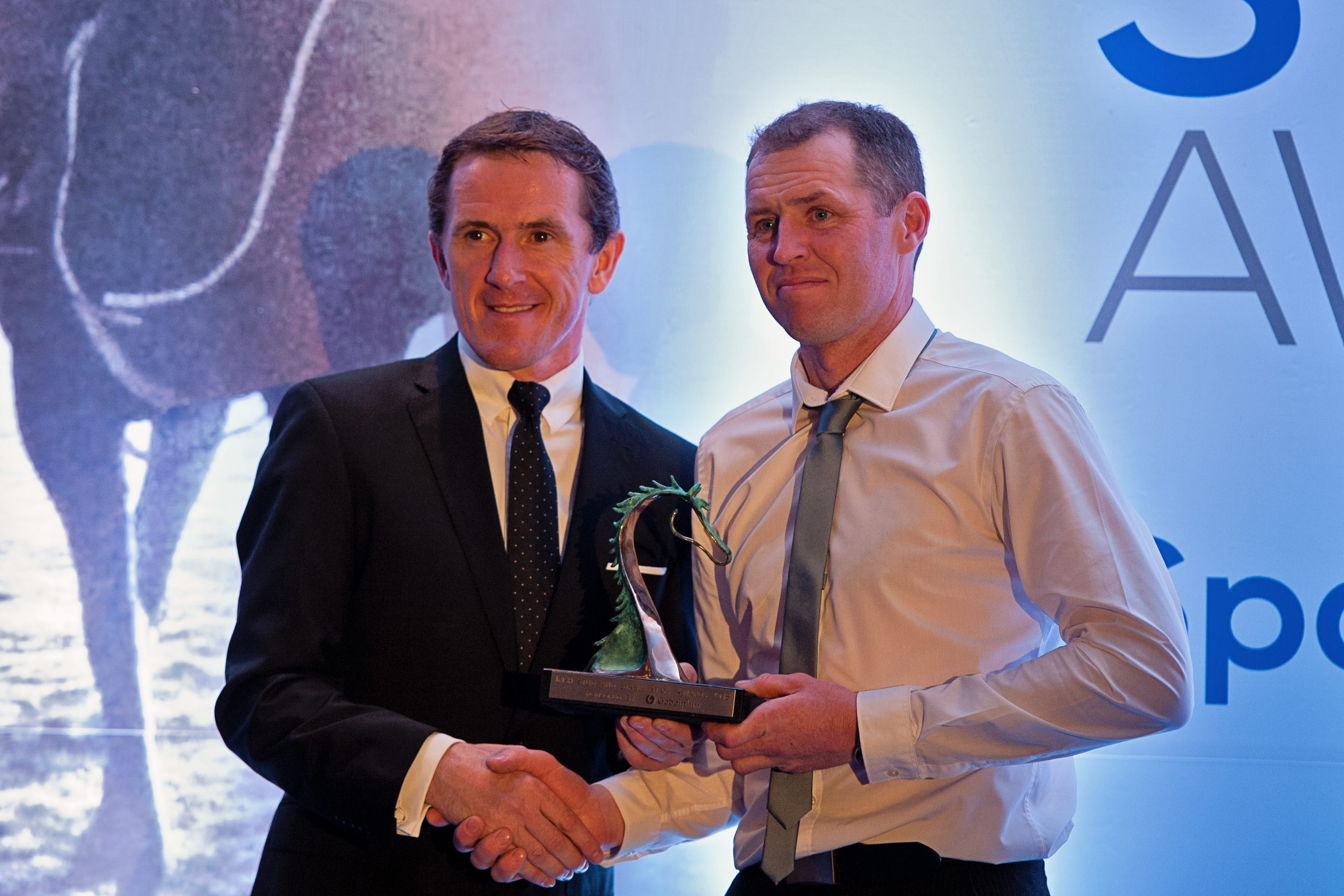 It's with great pride, that we wake up today knowing not only do we have the best Head Lad in the country, but is also the best Leader in all the Studs and Racing Stables of Ireland. Of course, we've known that for quite some time now but for him to be recognised at the Godolphin sponsored Stud and Stable Staff awards last night was a proud moment for all of us here. In 1992 we moved to Ireland and within a couple of weeks this little lad from Kilmessan turned up on his bike looking for a weekend job, we said yes even though we didn't actually know what he could do, but Glenburnie needed a bit of work and Ger was keen to help young enthusiastic lads so we took him on. He continued through his school years with us, came full time the minute he was allowed to leave school and has continued to be part of the Glenburnie Team ever since. Though he did have"Time out" in his twenties when he headed around the world and took up sheep farming in New Zealand for a while!!
Ger took to his Facebook Page this morning to say "Firstly this morning I want to congratulate my Head Man, Martin Horan on winning the Leadership Award at the Stud and Stable Staff Awards last night. He was the first person I ever employed and he was only thirteen at the time. After a little sabbatical out in the big bad world he came home and has been here ever since. Anyone that has ever dealt with or worked here knows how valuable he is to us and how much we all think of him. I honestly could not be more proud this morning, well done team Glenburnie."
Congratulations Martin, we're all very proud of you.
Posted by Lynne