Another busy day for the team at HQ today with 7 runners.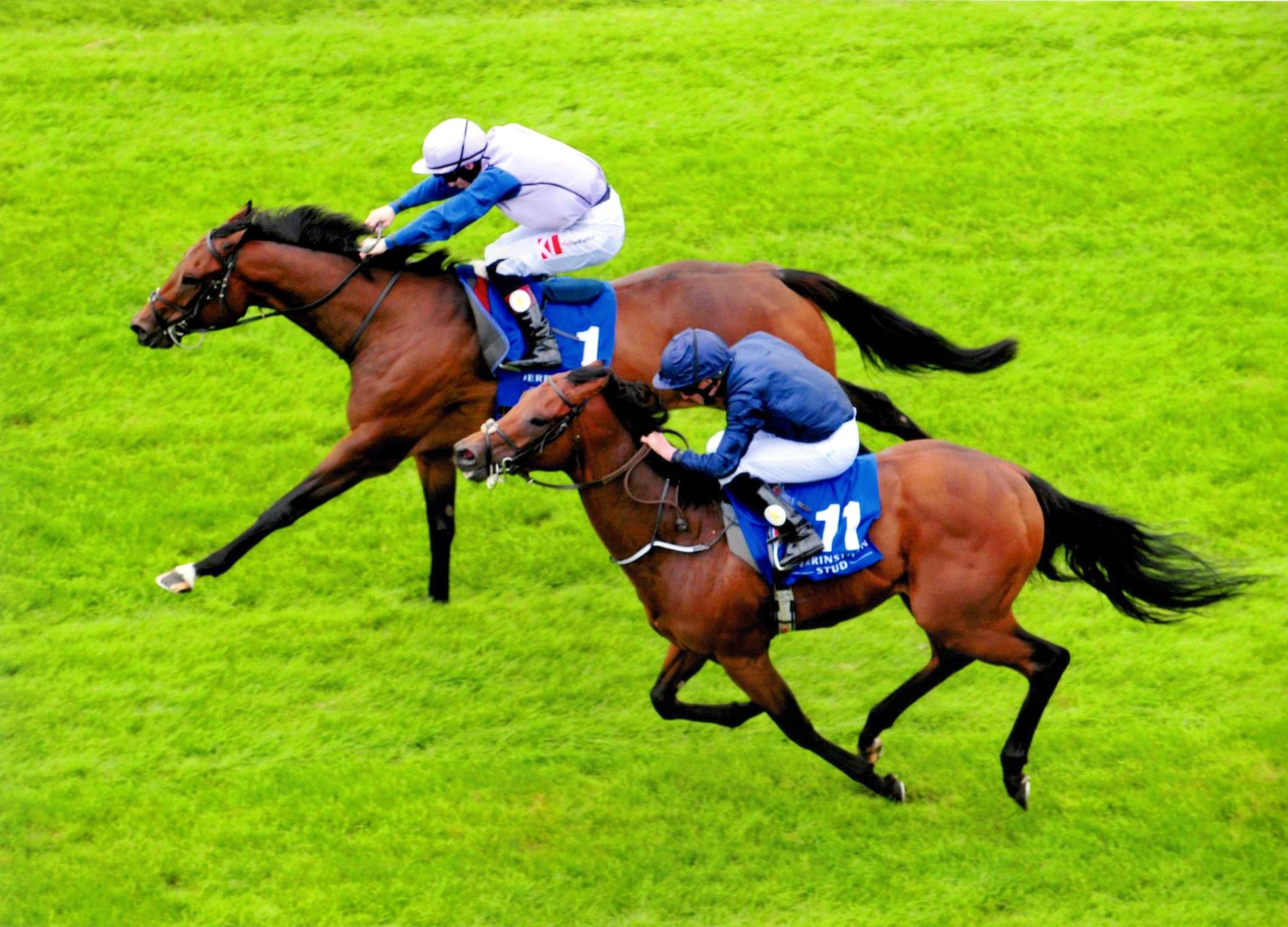 Over the last few years this meeting has always been a bit like 'after the Lord Mayors show', a damp squib if you will, but I for one am enjoying this season at HQ and believe that, even in its present form, it's better than it has been. There's more a welcoming feel to the place and the temporary stand and enclosures are more inviting than the old and also feels closer to the action. This card today has it all too, 3 GR1's, 2 Gr2's, 2 Premier Handicaps and a valuable Sales race, again if this action doesn't appeal to you, then you just aren't meant to like horse racing! I've declared seven on the card and hopefully we can have another bit of luck like last year when winning the Flying Five with Ardhoomey.
The day kicks off with the valuable Bold Lad sprint over 6f and I've declared two for this. Colin has stuck with CELEBRATION for this as we all feel that there's a big one in him once he has all his conditions. The stalls are in the centre for this race and historically a high draw is an advantage but with such a large field you are going to need more than just the luck of the draw! I'm hoping he can win this and get into the very valuable Ayr Gold Cup.
CW 472kgs
LR 473kgs
LW 478kgs
RECKLESS ENDEAVOUR came back to form with a bang when we dropped him back to 6f last time at Dundalk. He's in great form at home and my only concern for him today is the ground and the amount of rain that has fallen as he seems much happier on a quick surface. If it went very soft we may have to consider taking him out but for such a valuable race that would be a hard call.
CW 448kgs
LW 441kgs
ARDHOOMEY had his finest day in the Flying Five GR2 last year and he returns today to defend his crown. He has been running very consistently all year and you could argue that his GR2 penalty has probably cost him once or twice. He had a little op before his last race and the way he ran in Tipperary proved that he was in good nick and ready to defend his title again today. This has attracted some big names with high ratings which is what you would expect at this level.
CW 540kgs
LR 540kgs
LW 552kgs
The Goffs Vincent O Brien National Stks GR1 is one of the seasons main juvenile races and its previous winners is a who's who of classic winners, mainly from the Ballydoyle yard. I've declared LETHAL STEPS here as I do think a lot of him but on current ratings he has a lot to find on the majority of these and will have to run a PB to be involved here. He is thriving at the moment and will make a lovely 3yr old but may just fall short of top level.
CW 454kgs
LR 447kgs
LW 437kgs
The Tattersalls Super Auction Sale race is a very valuable race and the draw beat us in this last year when we had the best horse in the race and ran 3rd and this year we only had MASUCCI capable of turning up. The 6f is quite obviously too sharp for him and I've put the blinkers on him to sharpen him up a bit. Realistically we are running for some share of the prize money and one thing for sure is that we won't win anything by staying at home! He won his maiden at Gowran so he's not a bad sort but I am asking a lot of him to sprint today.
CW 434kgs
LR 429kgs
LW 425kgs
The last race of this big weekend is another valuable handicap and it's the EBF Northfields premier handicap over 10f. Yet again I'm sending two to post in this and Colin rides MAWAANY. This is another that has had a lovely consistent season and a nice one to be sending to post in a race of this nature. He's very adaptable in trip and his range is anywhere between 10f and 12f. It took a real well handicapped sort to deny him last start at the big Galway meeting and the pair pulled well clear of the field in the process.
CW 481kgs
LR 487kgs
LW 480kgs
LIGHTENING FAST is a non runner today on ground.