The beginning of a busy weekend with a bumper nine runners today.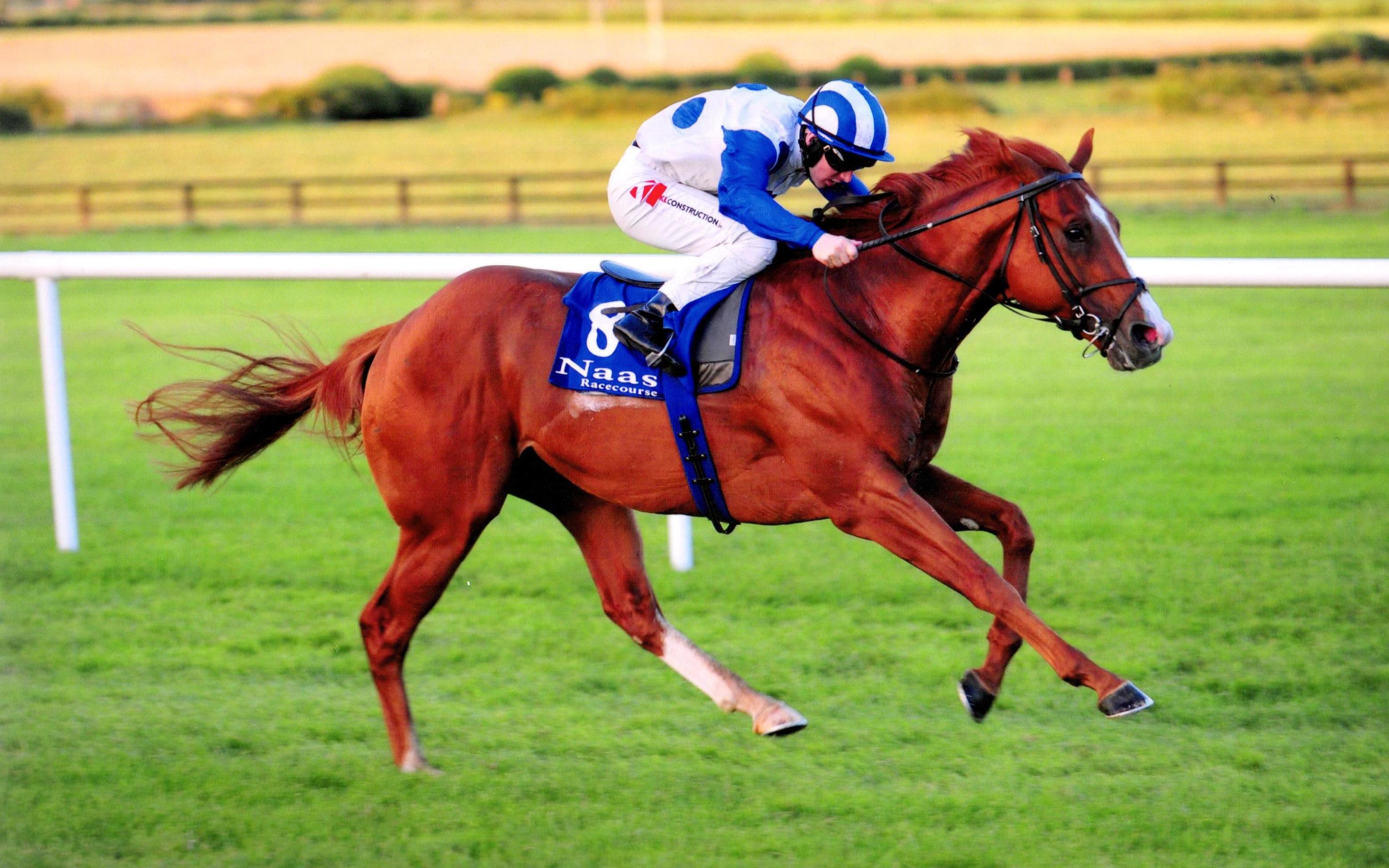 The biggest weekend on our Irish flat racing calendar is upon us and we kick off as usual at Leopardstown. Today's card has much strength in depth and is a must for any purist who will turn up today for the racing and not for any side show that is otherwise put on to attract numbers through the gates. Concerts and competitions have their attractions but I'm of the old school, that we go racing to watch horses and jockeys do their thing and this weekend is all about the racing.
I've declared 9 for today's card, so will be busy in every race bar the two GR1's which is a pity but those top horses are very hard to find and unfortunately we are not lucky enough to have any this year. The first race is a 2yr old fillies maiden and I have wondered if this should be a listed race of some shape for the day that's in it but the large entry proves that we all want to run one in it and probably justifies its position. There is a chance that we could see a future star break her maiden here although as yet, it hasn't been won by a real star.
LIGHTENING QUICK is a daughter of our GR1 winner Lightening Pearl by the superstar Frankel and is a full sister to Lightening Fast who has won twice this year and turns out in the last race tomorrow. This filly has needed all the time we have given her even though she's not the biggest of fillies. Learning from training her brother I decided early on, not to rush her and aimed to start her here if at all possible. Her work has been good but not eye popping and truth be told it was her early work that excited me rather than her more recent pieces. I'm more hopeful than confident of a good run but she's ready to start.
CW 422kgs
WHO'S STEPH is a nice Zoffany filly that is also just ready to start and shows us enough to suggest that she can win her 8f maiden at two. I thought a race today would benefit her much more than another piece at home and depending how today goes will decide what I do with her next but I would hope to try and win with her this term. I'd imagine she will want a trip next summer as she is a sister to Thunder Crash who needs every yard of the 12f now.
CW 438kgs
The second race today is the Champions Juvenile Stks, a GR3 over 8f and I'm sending CAMELBACK out here in pursuit of his third win of the season. He's a fine big strong Colt that wants every yard of the mile but ideally needs the ground as fast as possible to be seen at his best. He can be a bit ignorant to handle but was much better the last day at the Curragh, hopefully he's growing up and maturing mentally. He's a strong traveller through his races and has the ability to stay galloping and a GR3 is within his remit but a potential GR2/GR1 type would have his measure in this today and any rain that falls won't help his cause.
CW 447kgs
LR 444kgs
LW 441kgs
The Petingo Handicap is the first of the weekends big handicaps run over a trip just shy of 13f and I'm sending two to post here. Colin rides PERCY in this and I believe that he's just peaked at the right time. While it's a big ask for a 3yr old against the older ones over this trip this lad will love the trip and the going. Any rain that falls won't hinder his chances and I'm hoping he can run another solid race today as his owners are in town to see him for the first time. I've always liked this lad and I'm sure that there's a big race in him but probably more so next year as a 4yr old.
CW 433kgs
LR 431kgs
LW 430kgs
SONG OF NAMIBIA is our other runner in the Petingo and he's been a marvellous consistent horse all summer. It's another step up in class for him after winning well over 14f at Bellewstown and is now off a career high of 95. This lad owes us nothing after being a cheap purchase at the HIT sales and having him ready for Champions Weekend is a bonus. In fairness to Colin I made the call here on which he was riding so time will tell if I was correct.
CW 478kgs
LW 478kgs
The KPMG Enterprise Stks GR3 is a big step up in class for CANNONBALL but after winning his last two starts it is an ideal next race for him. We are wrong on ratings with all of the other runners but these races are more important to this owner than handicaps and I'm happy that this Colt will perform to a GR3 level in time. He needs soft ground to be at his best and if the rain stays away and the ground is quicker than is safe for him then I will have no option but to withdraw him today.
CW 486kgs
LW 476kgs
The Clipper Logistics Boomerang Stks GR2 is a race we won in the past (BRENDAN BRACKAN) as the Solonaway Stks, when it was a GR3 contest. The sponsors are part of the Percy syndicate so it's nice that we have a runner in their race and PSYCHEDELIC FUNK is our bullet to fire here. He totally misbehaved the last day at Killarney and just ran behind the bridle throughout and gave Colin no help whatsoever. He's better than that and I've gone for the blinkers to make him concentrate and he will wear ear plugs just to help him relax. Realistically he's crying out to be gelded but we will hold off doing that until the season but on his best day I would hope that he could be competitive in this race today.
CW 520kgs
LR 520kgs
LW 520kgs
The last race of today is another big handicap and it's the 7f Sovereign Path and again I'm going to post with two runners. Colin choice was easier here as GLASTONBURY SONG is the best of my two on any form we go by. He had a nightmare trip to Royal Ascot and we decided to geld him on return from that visit. It transpired that he was a rig and we had to operate on him to resolve that and we gave him a good break to get over that whole episode. This race was always his target on return and we've been very patient with him and the only negative is the amount of rain that may or may not fall. The faster the ground the better for him and with no excuses I'd expect a big run from him today.
CW 435kgs
LR 449kgs
LW 447kgs
Kevin Manning gets the leg up on NOIVADO in this race and he's not without his chance on his best form either. If I didn't have the other lad I'd be happy being represented by this lad today as he's a stakes horse on his best form. Fast ground and 7f seems to bring the best out in him and again we've been very patient with him since we gelded him after he ran second at Fairyhouse in June. I just felt that he wasn't concentrating that day and my motto is...if in doubt take them out! Ironically he's heavier now since being gelded so it certainly has helped him to thrive.
Both of mine seem very well and are ready to start back again and while it's a big ask for them in this company it's great to have two for this race on this weekend.
CW 438kgs
LR 434kgs
LW 426kgs