Another mouthwatering weekend of racing starts today at Leopardstown for Irish Champions Weekend. We send 5 to post.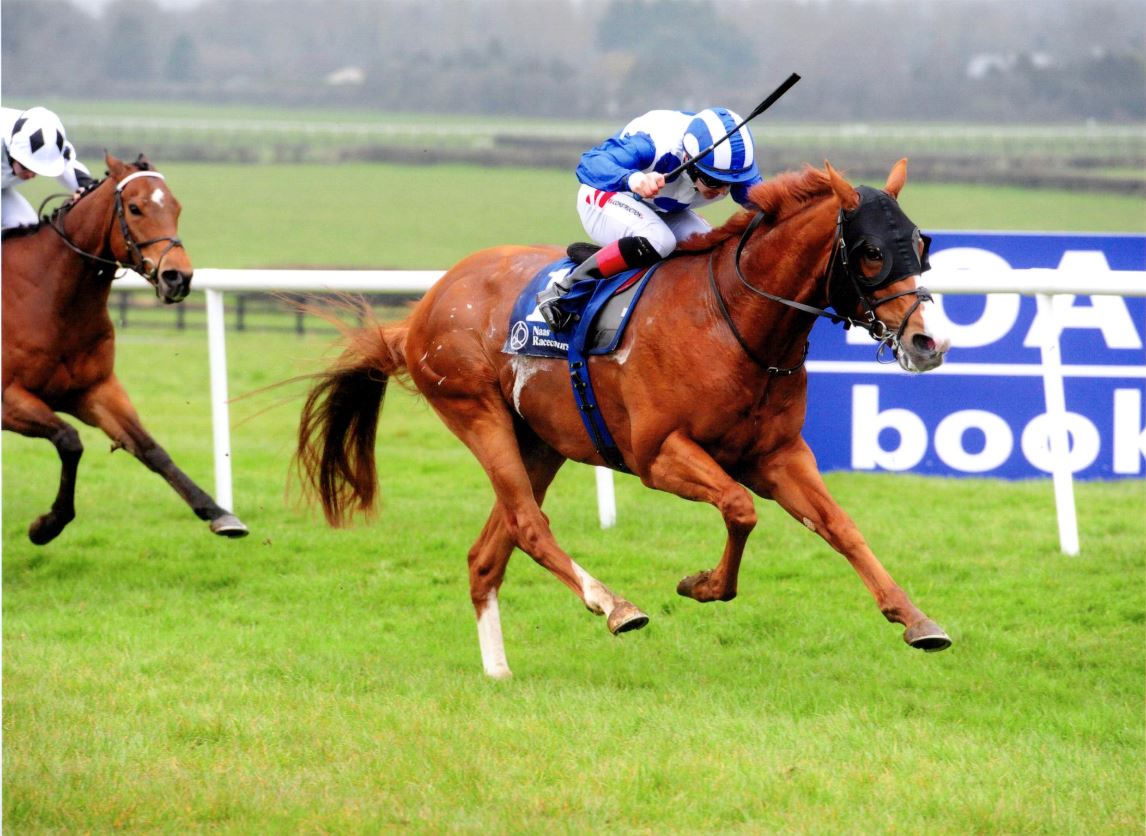 Pictured: PSYCHEDELIC FUNK who runs in the colours of Sean Jones
LEOPARDSTOWN CHAMPIONS WEEKEND DAY 1
It's hard to believe that we are here already! This fantastic weekend more or less signals time for starting to wrap 2018 flat season up. Our season builds up to the crescendo that is today and tomorrow and is a fantastic date to have as the jewel in our flat racing crown and everyone involved in creating this weekend's racing needs to take a bow.
While the first of today's eight races won't start until 3-20pm, the day will start much earlier with the customary Goffs boutique sale. This creates a lovely atmosphere in the parade ring and gives people a good insight into our industry that otherwise wouldn't see this side of it.
While I've declared 14 over the two days, it's very disappointing not to have any competing in any of the six GR1 races. This is something that I'm working hard on rectifying but it's easier said than done, hopefully next year.
The first race used to be a fillies maiden that we won last year with Lightening Quick and they have rightly made it a Listed race this year and now fits in well with the rest of this quality card. I've declared two in this today and Colin will ride BURMESE WALTZ who was ultra impressive at Dundalk when winning her maiden. This is a lovely filly by Showcasing who is very much the in form Sire after these connections won a GR2 yesterday at Doncaster with a colt by him. I like this lady and while she has never been a show off at home she seems to save her best for the track. It looks a smart race on paper as it should be and we will be firstly hunting Blacktype and anything after that will be a bonus.
MY LAUREATE has sadly been put in stall 16 of 16 which is a huge negative over this course and distance. I've given her plenty of time since introducing her back in early June and while I would normally stick to the maiden route, I felt we had nothing to lose and plenty to gain by running today. I would say that she is potentially the best of my two and I imagine Colin would have preferred if I didn't run her, but for today..I agree that he's on the right one.
PYTHION stayed to his task well on debut and hit the line strong to force a dead heat on this track back at the end of July. This is a beautiful colt that won't be near his best until next summer but is still mature enough to participate today. I'd much rather have a couple of starts under my belt before jumping into this grade but I'm grateful to him for being able to step up to the plate on such an important weekend. Yes, he may find a few more precocious than him today but we will let him find his own rhythm and hopefully he can hit the line strong again and win a good share of the glory. Whatever he does today will be a bonus and I'm sure that he can run well in this company.
MUSTAJEER didn't surprise any of us at York in the famous Ebor when running fourth and was probably unlucky not to be closer on the day. That run augurs well for his future over those extended trips and we have two races picked out for him this season. Today could be a bit soon after such an effort and we haven't been hard on him since and have just freshened him up. Again, it's nice to have him able to run this weekend and at his best I believe that whoever beats him will win. Hopefully the ground isn't too quick as he does like a bit of juice in it to be at his best.
The GR2 Clipper Boomerang Stks sees the return of PSYCHEDELIC FUNK who ran placed in this last year. He's grown into a lovely big horse and the dry summer has kept him off the racetrack until now. Ideally he needs soft in the description to be at his best but again we've declared today as it's such an important weekend. On his very best he would be the one this lot have to beat and while he's in great shape, I'm sure today will leave him spot on for the Concorde Stks in a couple of weeks time which he won last year. I would love to win a GR2 with him to add to his previous Gr wins and that's why we line up today.
Unfortunately BUCKY LARSON is only third reserve in the last race and it's doubtful that he will get a run today.