We send 3 to Listowel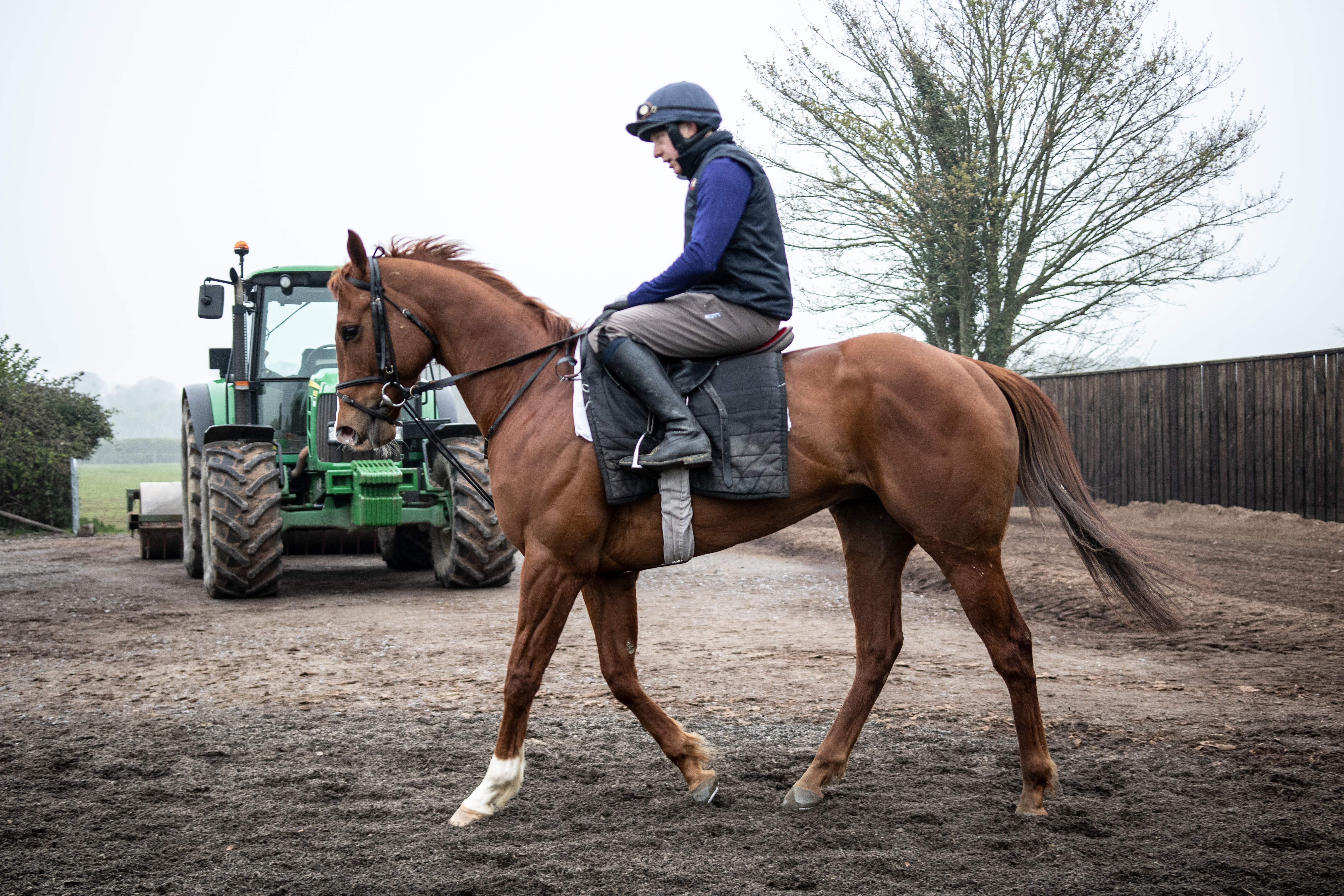 Photo: Medicine Jack
A long trip away from home today for our team as they trek down South to Listowel in Co. Kerry. This is not one of my favourites as we struggle to win around this sharp difficult track (I love Kerry btw & enjoy Killarney). The ground is good to yielding and depending on what rain falls that could and probably will change.
I've declared just three to run with two in the one race, adopting the policy of the more s**t you throw the better chance of some sticking!
HEAVENLY RAINBOW is Colin's mount in the 3yr old 7f handicap as he's won on him before. We've struggled with him since winning on debut and he got jarred last year and needs juice to be at his best. This will be his first start over the trip this year and the ease in the ground should help his cause but he needs to put some ordinary work & runs behind him to win this.
Gary gets on WARTIME HERO thankfully as we haven't been able to secure Gary recently. This horse promised plenty early on last year and then I jarred him when I ran him in last years Marble Hill and he has struggled since. As we speak I'm not sure whether he's a 7f or a 6f horse but again he needs to improve off some poor recent performances to win this. With only 13 runners in this it's hard to believe that both of mine are drawn out wide in 11 & 12. Not ideal but that's beyond our control and I will leave it to the two boys and see how they want to get home the quickest.
MEDICINE JACK is a four race winner including a GR2 (Railway Stks) and a Listed winner last October at Navan. He also loves some juice in the ground but is a law unto himself. The good news is that his last three blows have been good (for him) and he just could be creeping back into form. He wouldn't need to be at his best to win this but he does need to improve on anything we've seen from him this year to win. He looks well and is ready to to run so let's hope he is on a going day today.
The good news today is that any rain that falls will only help my team so I'm not travelling down watching the sky.