We return to Leopardstown this afternoon for their Guineas Trials day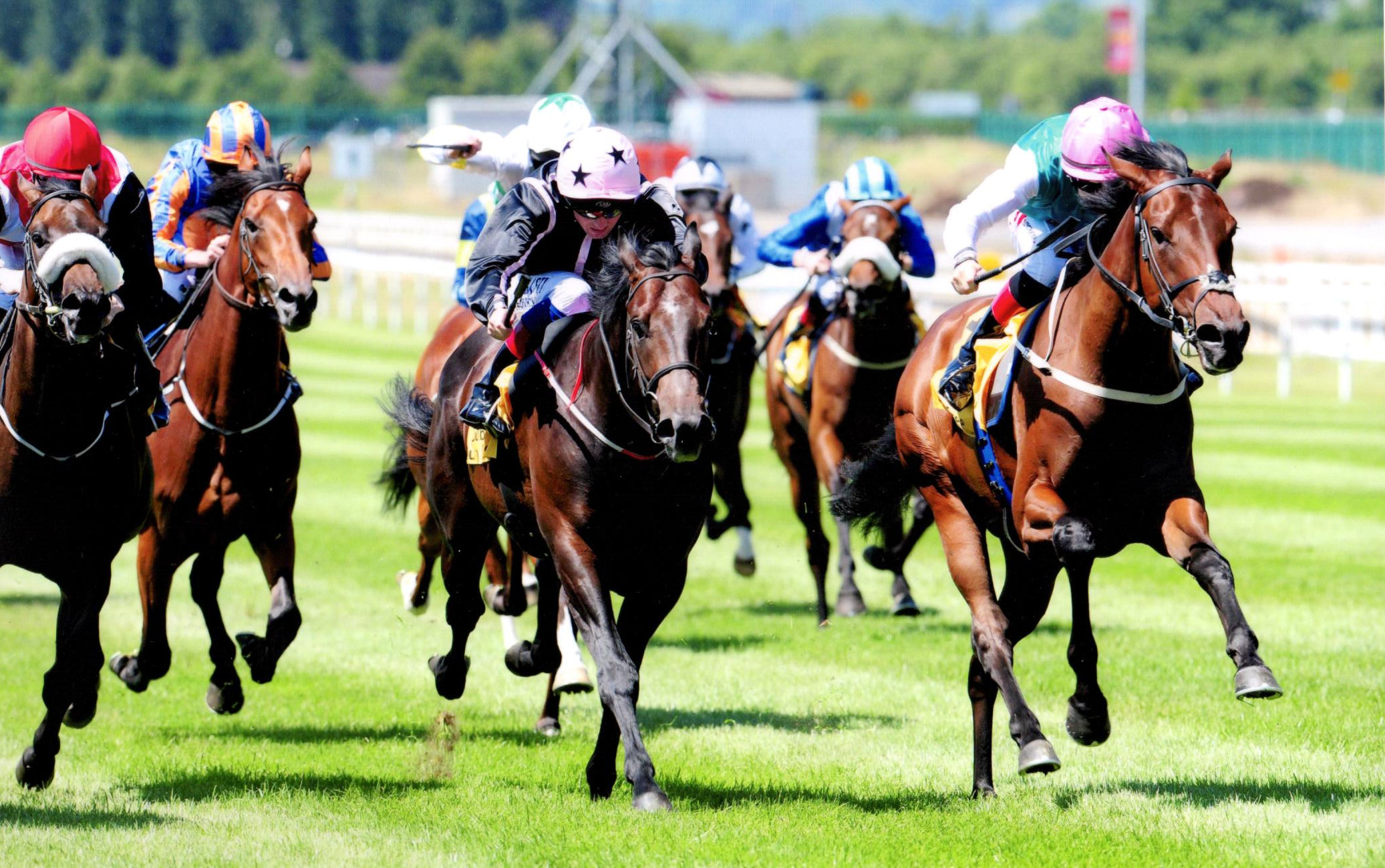 Photo: VIADERA
We head back up to Leopardstown again today for their Guineas Trials day which also features the GR3 Ballysax over 10f. The colts trial happens to be 'only' a Listed race while the fillies race still holds GR3 status , remember we won this last year with Who's Steph.
I've declared five to run on today's card and we kick off early with two runners in the first race, a 3yrs only maiden over 8f. PHOENIX OPEN has his first start of the season here after having just the one start last year. He's a big lad by Scat Daddy who needed all the time we gave him and I was adamant to try and give him a run last year to educate him and let him know that there was more to life than what was happening at Glenburnie. He has filled into his frame and has matured nicely and the only negative is today's soft ground as I'm not sure how he will handle those conditions being a USA bred. I think there's a small maiden in him but his future may lie in handicaps but he's ready to start and will learn plenty today, Drawn 12 of 12 is not ideal!
SAURON'S EYE is having his third start after two ok appearances up at Dundalk. Gary will ride him and again we are not sure how he will handle a soft surface but it's important to try him over it so that we can see how he can handle it. As it's his third run I would expect him to be competing in handicaps after today's race. Both horses wear tongue ties as it seems to help both of them breathe better.
VIADERA lines up in the Ballylinch Stud 1000gns trial for her seasonal debut. She won well on debut over 6f last June and backed it up with a good second in the Angelsy Stks GR3 in July when it took a good colt to beat her. We've always felt that she would be better at 3yrs and hopefully that proves to be the case. 7f is a lovely trip to start her back but I am a little concerned with soft ground but that's what trials are for, to find out your optimum trip and conditions. You can draw a line through her last run last year as ours weren't firing at that time and it transpired were just under a cloud. This is a very strong renewal and some bubbles will be burst while other reputations will blossom, hopefully our girl can run in the three but she will have to do it from the worst draw possible 13 of 13.
The GR3 Ballysax Stks is an early Derby trial over 10f and has attracted only six runners and I'm happy that PYTHION is ready to start back. This is another gorgeous looking colt that won his maiden here at two in spite of us thinking that he wasn't mature enough to do so. As he won on his first start we were left with a dilemma of what to do with him then,knowing full well that he was a 'next year' horse. We were tempted then by the Beresford at Naas but he just wasn't ready and he had an early holiday immediately afterwards. This colt will need every yard of 12f and today's 10f will be too sharp for him but I'm sort of hoping that it's the same for the others in this. A true run race is what's needed today and hopefully he can hold his own and post a positive run.
Our last interest of the day is in the 10f 3yr only handicap and PEPPERONI PETE has his first run of the season in this. He may never attain the heights of most of the blue bloods on show here today but should give his owners plenty of fun in his own grade. I think he wants every yard of this trip but may need to be dropped to a lower grade handicap to have a winning chance. I'm just keen to start as many as I can just now to blow the winter cobwebs away and the fact that he was getting in at a sensible weight made my mind up to declare him. This is the type that will or could be a solid dual purpose horse by the end of the year which will suit his very enthusiastic owners.
HGD