JUST ONE RUNNER AT KILLARNEY TODAY, 24TH AUGUST 2018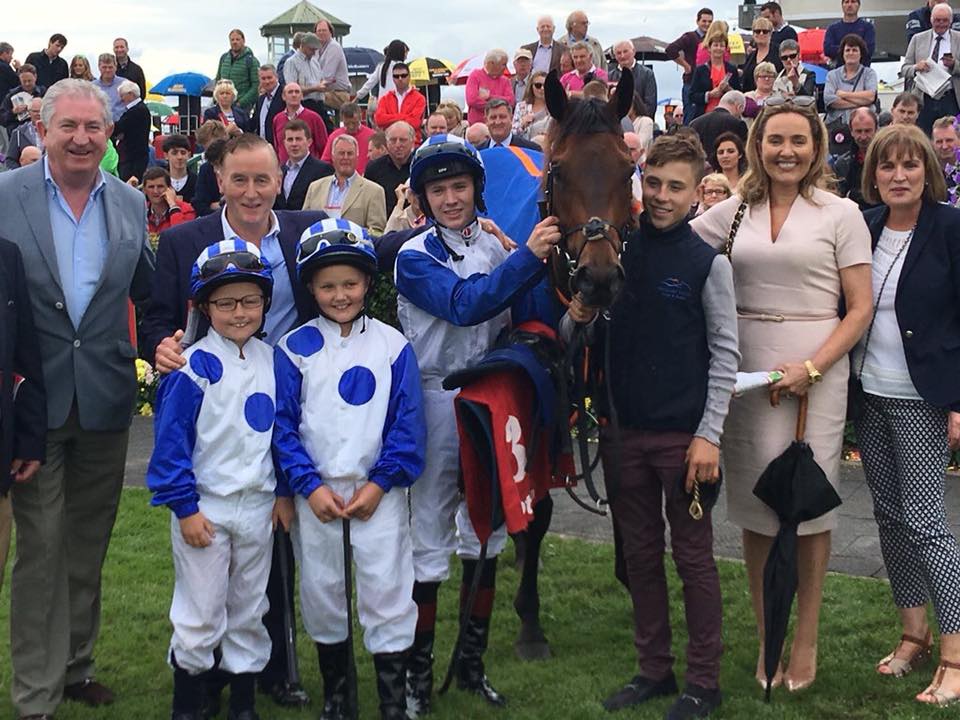 Photo: Tony The Gent runs today in the John J. Galvin & Son Ltd Rated Race over 1 mile for owner Séan Jones.
Only going down with one runner today unfortunately as we had nothing for the other three flat races on the card. We've been hitting the board with our runners so far this week but at least they are being competitive (bar SHEMARA). It's disappointing not to have had my annual Killarney break but it's just the way things have workout up here as it's a busy time of the year. Goffs UK sales start next week which is the equivalent of going back to school for me!
The legendary Mick O Toole past away yesterday and my thoughts are with his family. Time waits for no man but no one can ever accuse Micko of not living every minute of his wonderful colourful life, RIP.
TONY THE GENT is between worlds at the moment in that he's probably rated a tad too high but is too consistent and honest for his own good and is struggling to get dropped. It would be nice to win another with him this year and while I would rather it was a big handicap on a big day, we would accept a Killarney win! Séan and his family always take a few days down here before school starts back and a winner in the famous blue and white would be a welcome result in what has already been a great summer for Monaghan.