JUST ONE RUNNER AT DOWN ROYAL, 31ST MAY 2019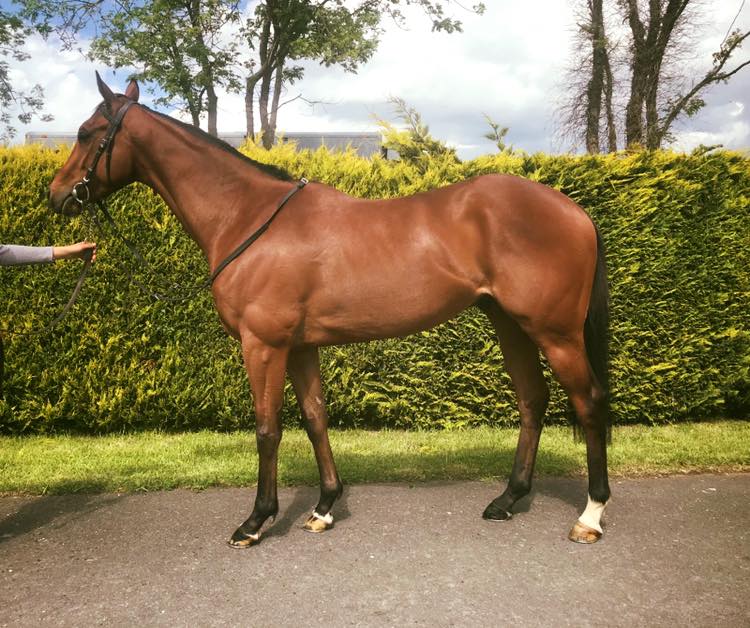 CONOR HOGAN is our sole representative at Down Royal this evening.
Only the one runner up at DOWN Royal this evening for the start of their summer season. Things have changed up there since our last visit as the track is now under new management. Tonight marks the last time that Brendan Sheridan will officiate as Clerk of the Course after I don't know how many years. I wish the new team all the very best and if they can keep everything up to the standards set by the previous management team, they will be doing well as this has been one of the better run tracks in recent years.
We declared on good ground with plenty of showers around and some even heavy at times. The track should be in great nick for their first flat meeting this year.
CONOR HOGAN has only had five starts and I stepped him up to 12f the last day and he just didn't get home. I'd imagine that he will eventually get that trip as he matures but not just yet. Sadly he's not as good as I had hoped he was going to be and a 74 rating seems to be his level at this moment. I've put a set of blinkers on tonight as I believe in doing something different as quick as possible to get that improvement needed to win any race. This is a tidy contest for it's grade and is very competitive for his first handicap start. Conor has the ability to win a race of this nature but he will need to man up and be on his A-game to win this particular race but he looks well and is training well so we live in hope.