Three runners in Roscommon this evening on a mixed card.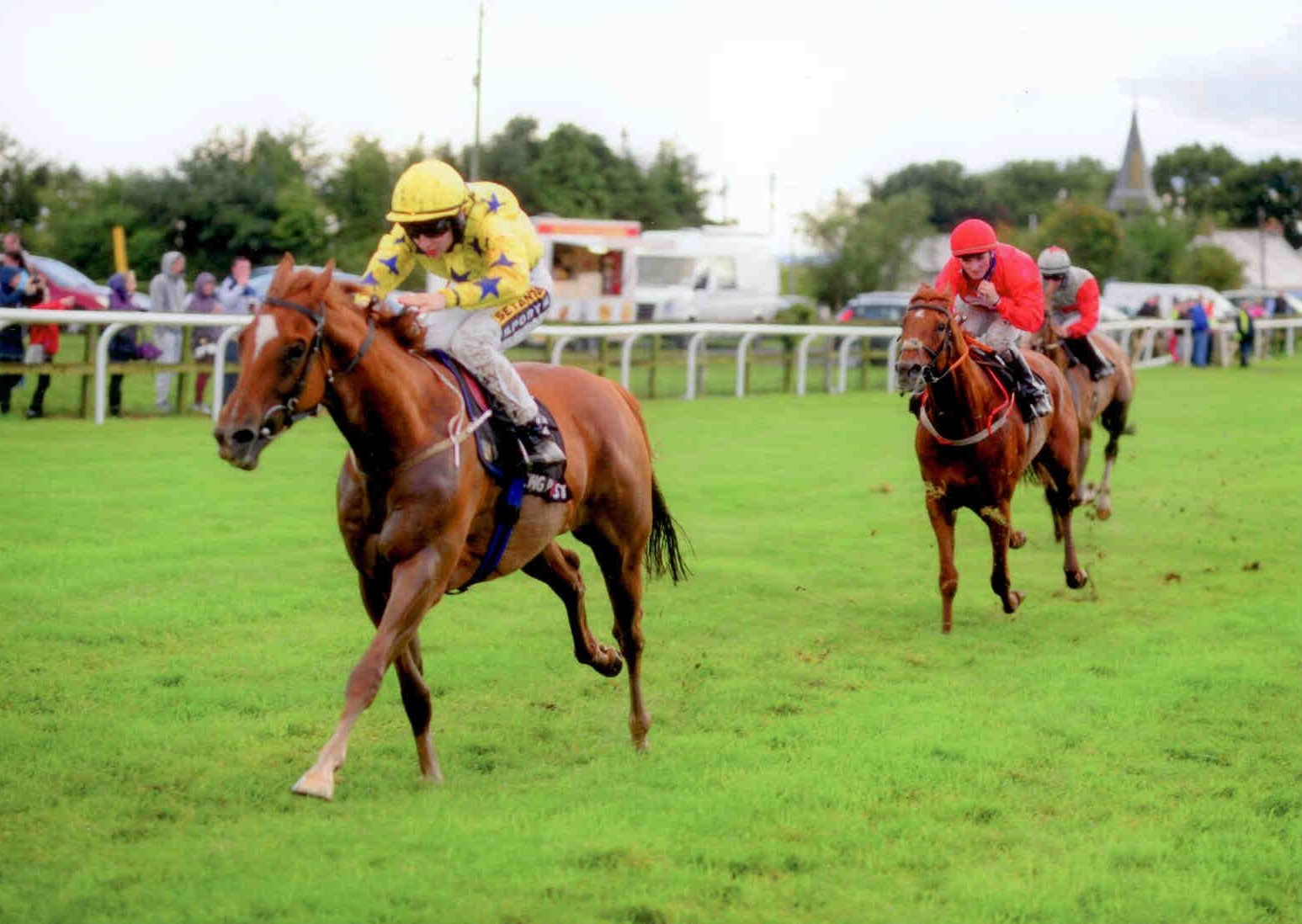 Picture: Chapter Seven winning at Bellewstown
You know the summer season is underway once we are racing out west in Roscommon. It's a lovely little track that always gets a good crowd on a Monday evening and with the weather as it is, I expect it will be thronged tonight. It's a sharp track that can favour front runners, especially over the 7f trip and the only negative I have with it,is that it's a mixed meeting. In my opinion these mixed meetings should be a thing of the past and as the jumps season has just literally finished there's no reason we should be sharing tonight.
I've declared three for tonight's card and we kick off with BUFFALO BLUES in the first 10f maiden. He's a good honest little Colt that has ran well on both his starts this term without being quite good enough to win. He was badly hampered at Limerick last weekend but he was never going to win and it probably cost him 3rd place. I'm sure he will put up another honest performance here, hopefully it's good enough to win!
CW 450Kgs
LR 449kgs
NOBLE INTENTION has his first start of the turf season after winning his maiden in Dundalk last winter. He's a lovely honest horse that's been crying out for a step up in trip so tonight's race is ideal for him. I'm not sure that he has much in hand off his current mark and the improvement we need may come with this step up in trip.
CW 466kgs
LW 475kgs
CHAPTER SEVEN has become like the yard mascot and is the go to animal when someone is looking for a spin in a charity race! As I said before, the Handicaper has given him a chance this year by dropping him down to a mark I feel he can win off. Sadly I do think he needs some juice to be seen at his best and I took a chance by declaring him here as I'm gambling that they've made it save for the NH fraternity which would suit this lad! When races are not filling like this tonight it's important to try and have runners as we try and keep the winners flowing!
CW 476kgs
LR 482kgs
LW 469 kgs
HGD
Comments