HEADING TO DUNDALK WITH ONE RUNNER, 5TH APRIL 2019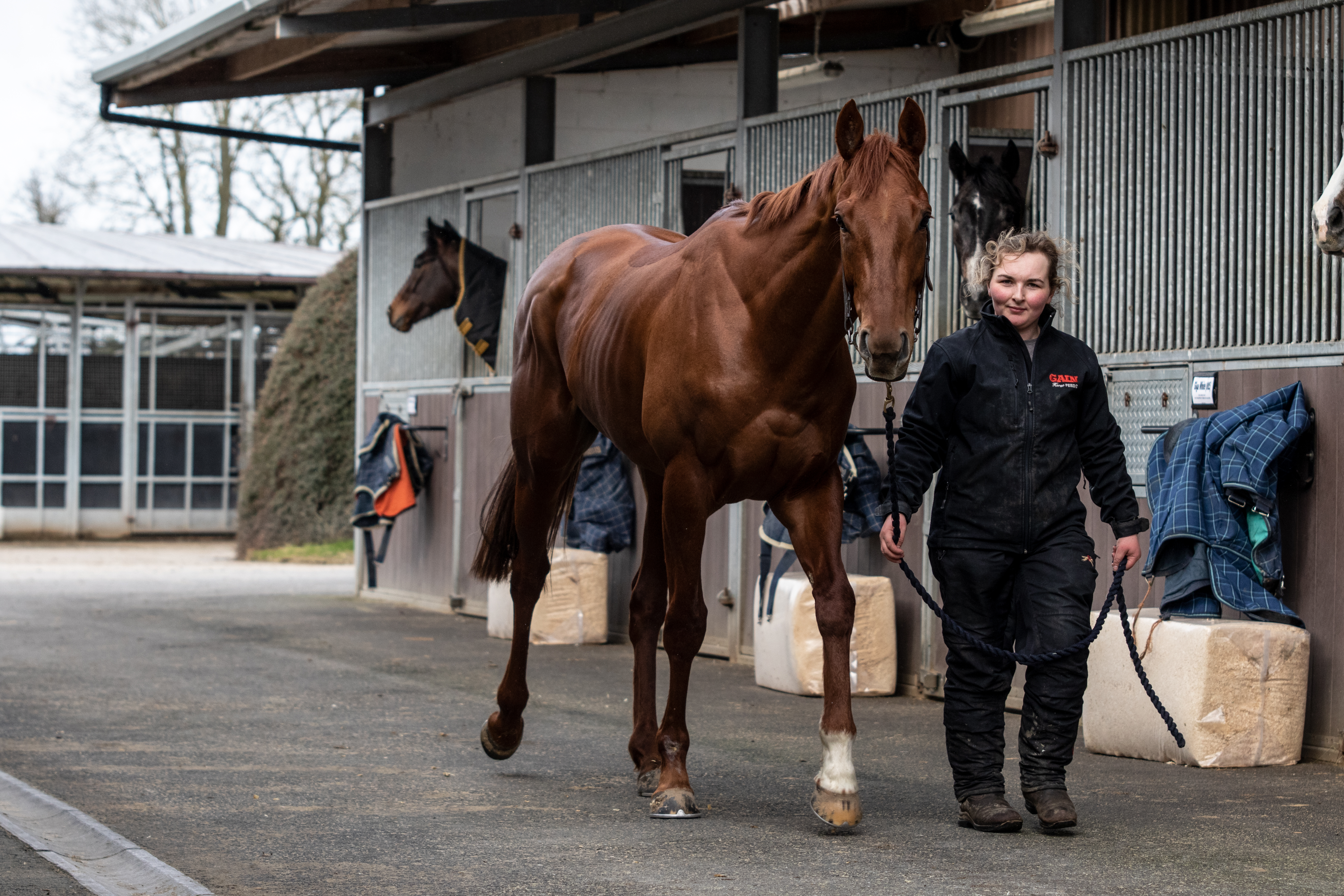 Kafu strolling back to his stable at home with Sinéad. He's our sole runner at Dundalk this evening. Photo: Jack Lyons.
Only the one runner tonight at Dundalk and it's in the 7f rated race for 3yrs only. KAFU is a colt that I like but he is a work in progress. He managed to win last season when very light and immature. I gave him plenty of time off and he did well for it and is still growing and doing as we speak. As an individual he's a real athlete, when he moves everything moves, he's a horse that I love watching exercise. We gave him a run a few weeks ago as he's better off running than working and we learned plenty from that run. For one we felt that stepping him up in trip was what he wanted and tonight's race fits in lovely with that plan.
As usual this type of race doesn't fill but they are normally very competitive. While only five go to post, I reckon any one of four can win and I'm hoping that Kafu is making enough progress to make them all work hard for it tonight. Fingers crossed he can win his second race tonight.