Queen Medb and My Mystique head to Gowran Park today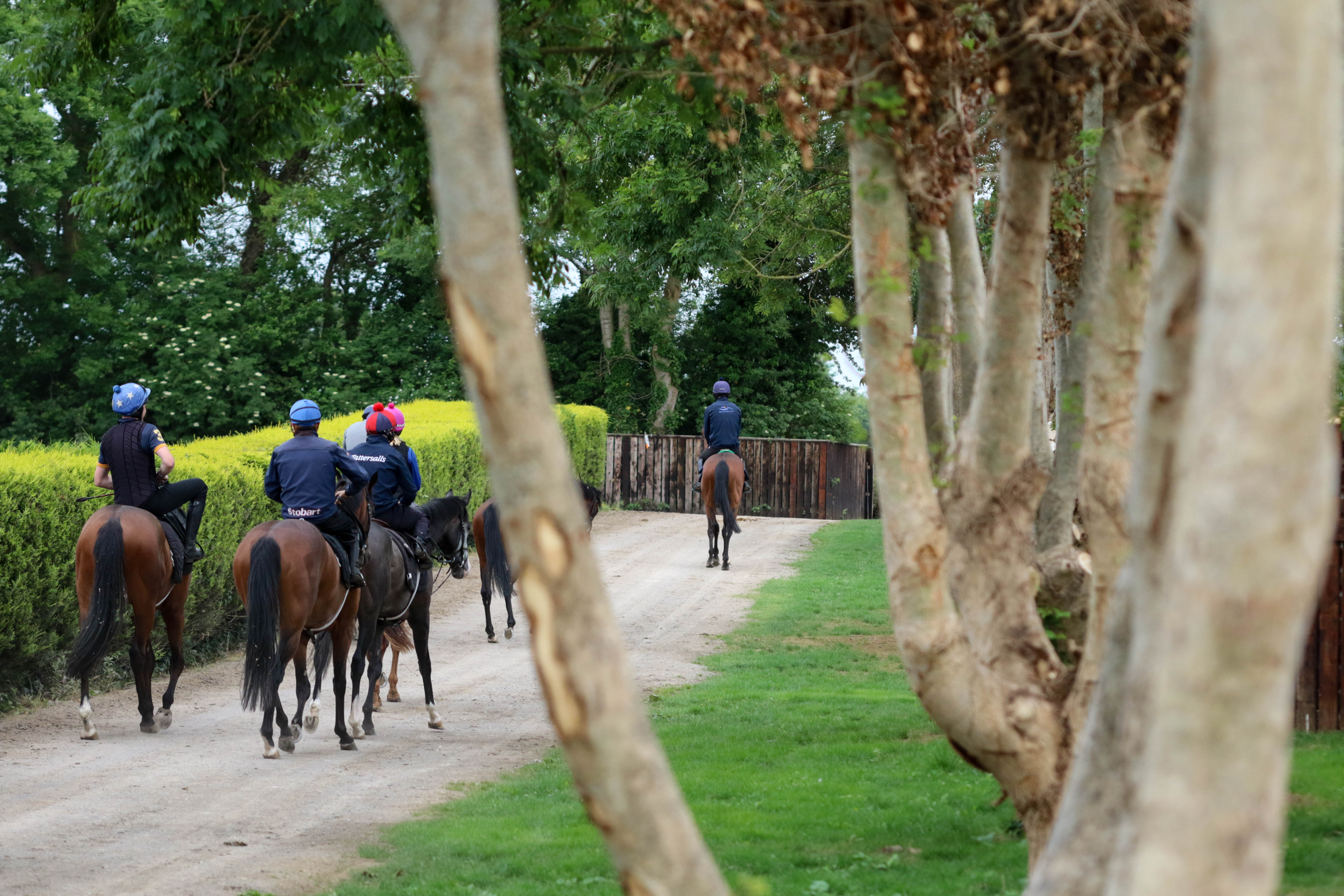 Only the two runners this afternoon at Gowran Park before a day off tomorrow and then the madness that is Galway week begins on Monday. I don't know about you but the season is flying past and it's dark enough when feeding in the morning which isn't a good sign! We had rain through the night, how much I'm not so sure about but it seems that the word firm has disappeared from today's reports at least.
As you know at this stage that I do hate it when one of my runners goes to post at odds on but that seems to be what QUEEN MEDB will do in the first today. She ran a cracking race on debut at the Curragh last month and is ready to start back again. This is an auction race which means that the cheaper the purchase price the lower the weight. On paper it looks a good opportunity for her to break her maiden and hopefully she can put her experience to good use against others that are having their first starts. The price is out of my control and as always I'm just trying to put winners on the board, fingers crossed that she brings up #40 today.
MY MYSTIQUE has been very disappointing on her two starts this summer with obvious excuses on both occasions but I hate using excuses with my runners. The first day she ran too gassy while the last day she came out the worst of a barging match with another so hopefully today we can have a more straightforward run. I'm wanting to step her up further in trip still but I thought that this presented a nice opportunity for her before doing so. I've learned nothing from her two starts to date this year and I need to start seeing something positive from now on, hopefully today is a good day for her.
HGD
to edit content