We send 3 to Gowran today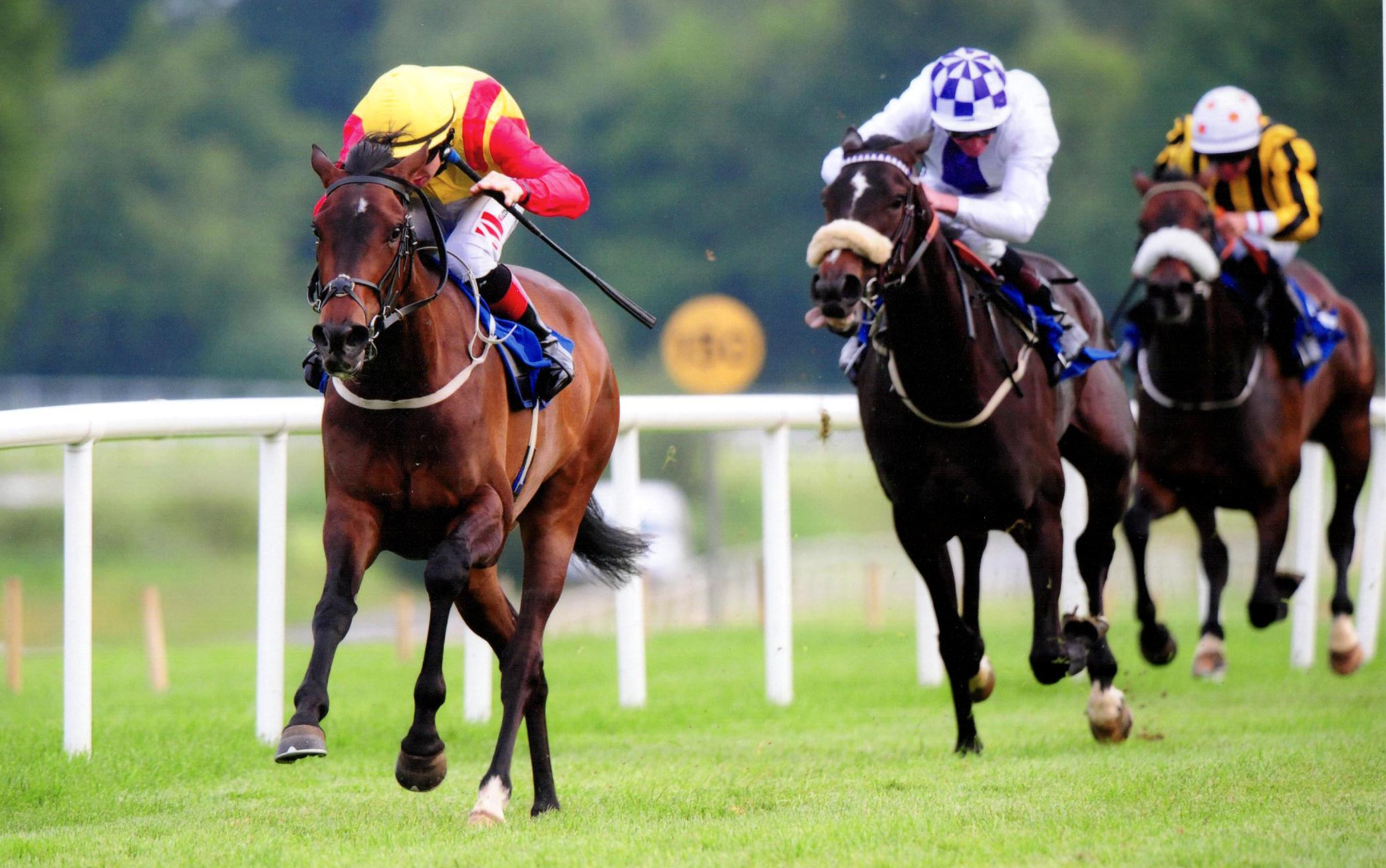 Photo: ESPERE
We head down to Gowran for their penultimate flat meeting of this season and I've declared three to run on an eight race card which will be run on Heavy ground. It's not the most high profile racing that's on show today by any means but they do have the GR3 D.Cordell Lavarack Fillies Stakes as their showpiece which has attracted eleven runners.
ARMY RECRUIT goes to post in the 8f colt and geldings maiden and basically this will be about who handles the conditions the best. We do think that our lad will appreciate some juice but whether he can handle extremes, time will tell. He showed the last day that he will like the 8f as he didn't handle Down Royal very well and only got going when it was too late over 7f. If there's a stakes horse among the rest it will beat him but hopefully his experience will be enough to get the job done today.
ESPERE loved the SOFT going at Galway and I'm told that the time of that race was good which augurs well for her to win some Blacktype here today. She has not been overly raced and both times that she has failed to win has been in stakes company but we would put both disappointing runs down to the fast summer ground. While she is a bit shy on the ratings here we would be running for a valuable place realistically and are putting our hope in today's ground conditions to help us achieve that.
TONY THE GENT was running well at Galway when he was checked coming up the hill and Colin felt that it cost him at least a place on the night. He's a fun horse and runs again today as he'd have been leading work at home otherwise if I didn't declare. The beauty about having my own jockeys consistently ride our horses is that when things go wrong on the track they realise that there's always another day and they accept the situation and we move on. Hopefully Tony will reward Colin today and win us another little race before Colin sits out most of next week through suspension.
HGD