We run 4 today at the revamped Curragh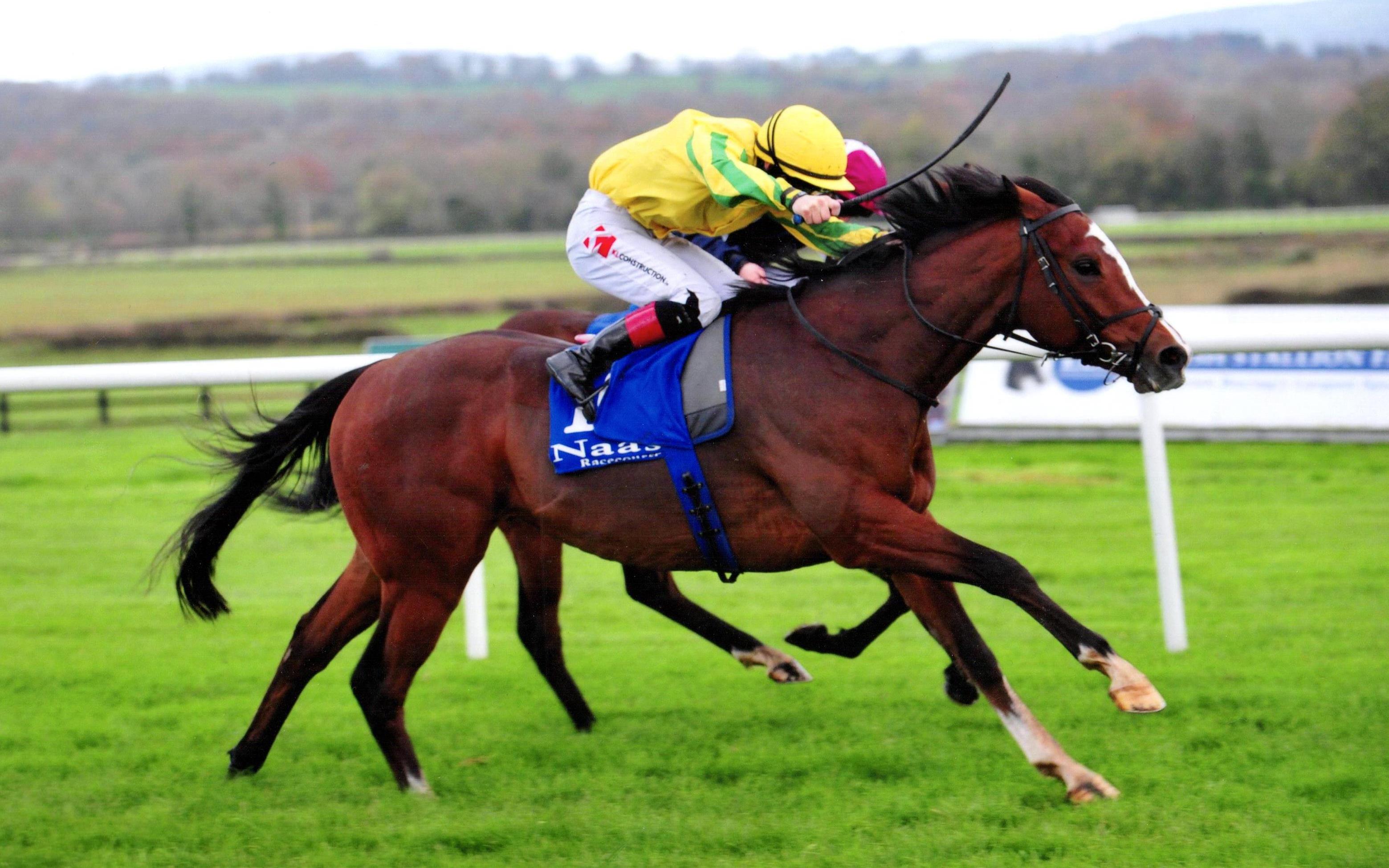 Apart from the horrendous weather at the Curragh yesterday the place is looking great and has a lovely comfortable feel to it. It's more compact than before and obviously more so at the moment as the stand area is cordoned off but it is smart and I can only imagine how smart it will be next year. I'm sure things will be tweaked as they go a long but only the most negative of people would be disgruntled with what they seen on yesterday's visit. As this track is home to the Lincoln and the Cambridgeshire, both races that normally have maximum runners (30) my only concern after yesterday's racing would be that the parade ring seems too small for that number. The viewing of the horses at the pre parade ring and main ring is perfect and the future looks bright for racing at the Curragh, now if only they could sort out the weather!
We head back today with four declared to run in three races and hopefully today's crew can handle the heavy going. The 3yr old only premier sprint handicap is an ideal race for my two and weights decided what Colin rode. ITS TWO O CLOCK has his first start of the season after winning at Dundalk last November but he didn't like it when we sent him back there in December. As he's not the best mover we are hoping that he will appreciate the soft ground but whether he can handle heavy is yet to be seen. He's working well and is a lovely honest little lad that is happy leading the two yr olds at home, something he is very good at. If he can handle today's extreme conditions then he's weighted to run well.
ITS ALL A JOKE was kept busy up at Dundalk through the winter and he proved to be fairly consistent albeit at a lowly level. The fact that he got in today's handicap was enough to allow him to take his chance as it's a very nice pot and also Sean can claim 5lbs off him which means he is off a nice racing weight if he can handle conditions. As they say, you will win nothing at home in your stable.
ARDHOOMEY starts back today at the track where he had his biggest win when winning the Flying Five GR2 , it's since been upgraded to a GR1. I've always said that he's not a natural sprinter and this year I can see him campaigning up to 7f in time. He's a lovely big horse and is ready to start and on his best day can win this but he's not getting any younger. His blow doesn't seem as rough this year which would help our cause if and when we step him up in trip. He can be slow away from the gates which isn't ideal so hopefully Colin can get him out quick with the rest today to give himself every chance of winning.
INSCRIBE is in good shape and has the benefit of a run under his belt coming into today's race. I do wish that the rain didn't come as I'd love to see him on a quicker surface but he's fit and well and up to coping with today's conditions. Of all my runners here over the two days I would have had him as our best chance of a winner so hopefully he has some luck in running. It would be nice to start off with a winner at the 'new Curragh'.
HGD