Sweet Sounds is our sole runner in the west today.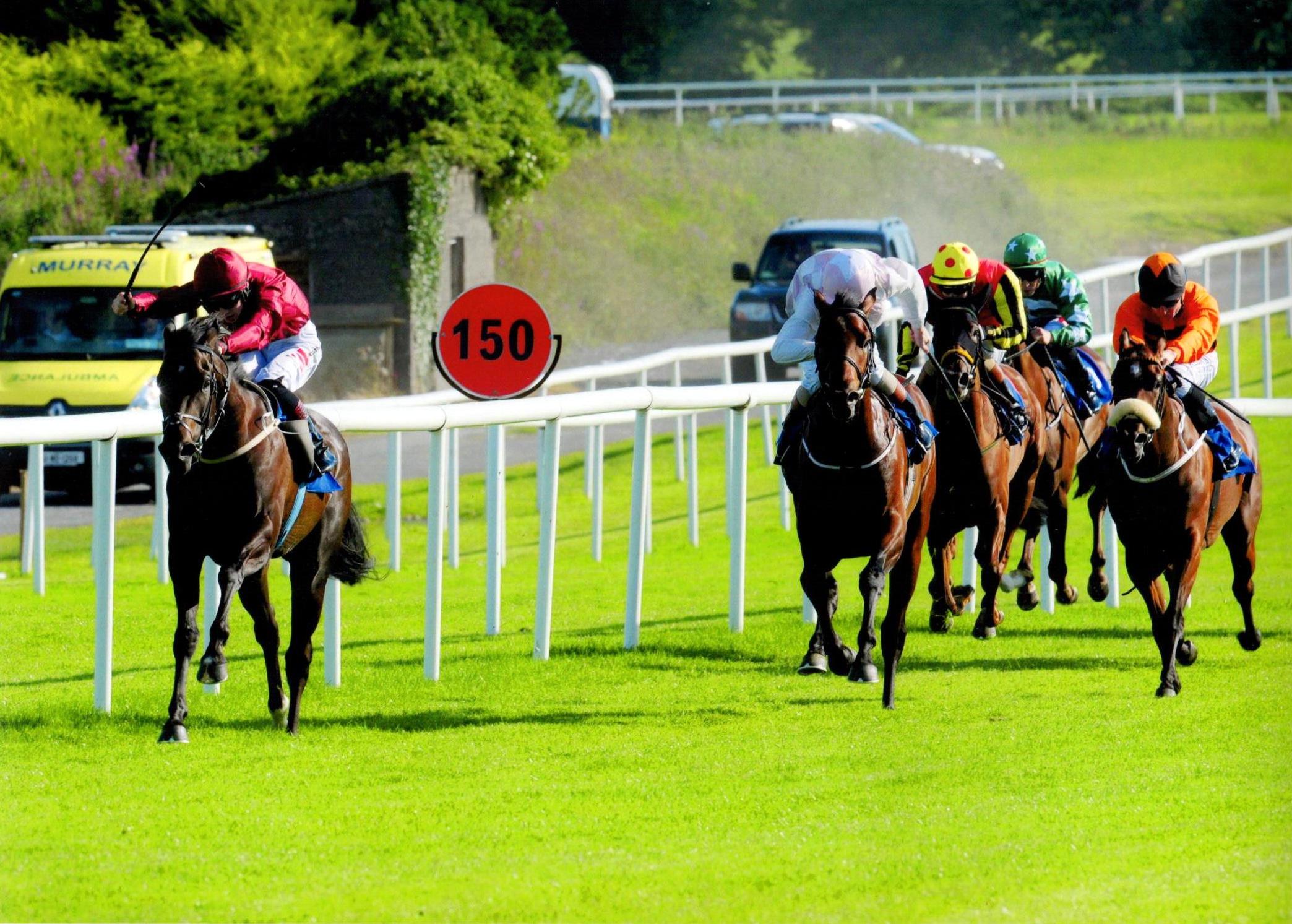 Picture: Sweet Sounds winning at Roscommon
Still no luck out west for our team but we will continue to bang our heads against their stone walls in our quest for success. We only have the one runner today and SWEET SOUNDS is off in search of some valuable Blacktype as is every other filly in this race! To be honest if you had a real deal Listed filly I doubt you'd be rushing to run her here hence this race has filled to capacity which is unusual for such a race. This lady seems to be between trips and I'm not 100% sure that she's trying that hard this term. I've put blinkers on her today and if Colin is right that "she grows a leg on soft ground" then she would have an outside chance of running into a place, despite her bad draw!
CW 437kgs
LR 445kgs
LW 445kgs