FOUR DECLARED FOR ROSCOMMON THIS EVENING, 11TH JUNE 2018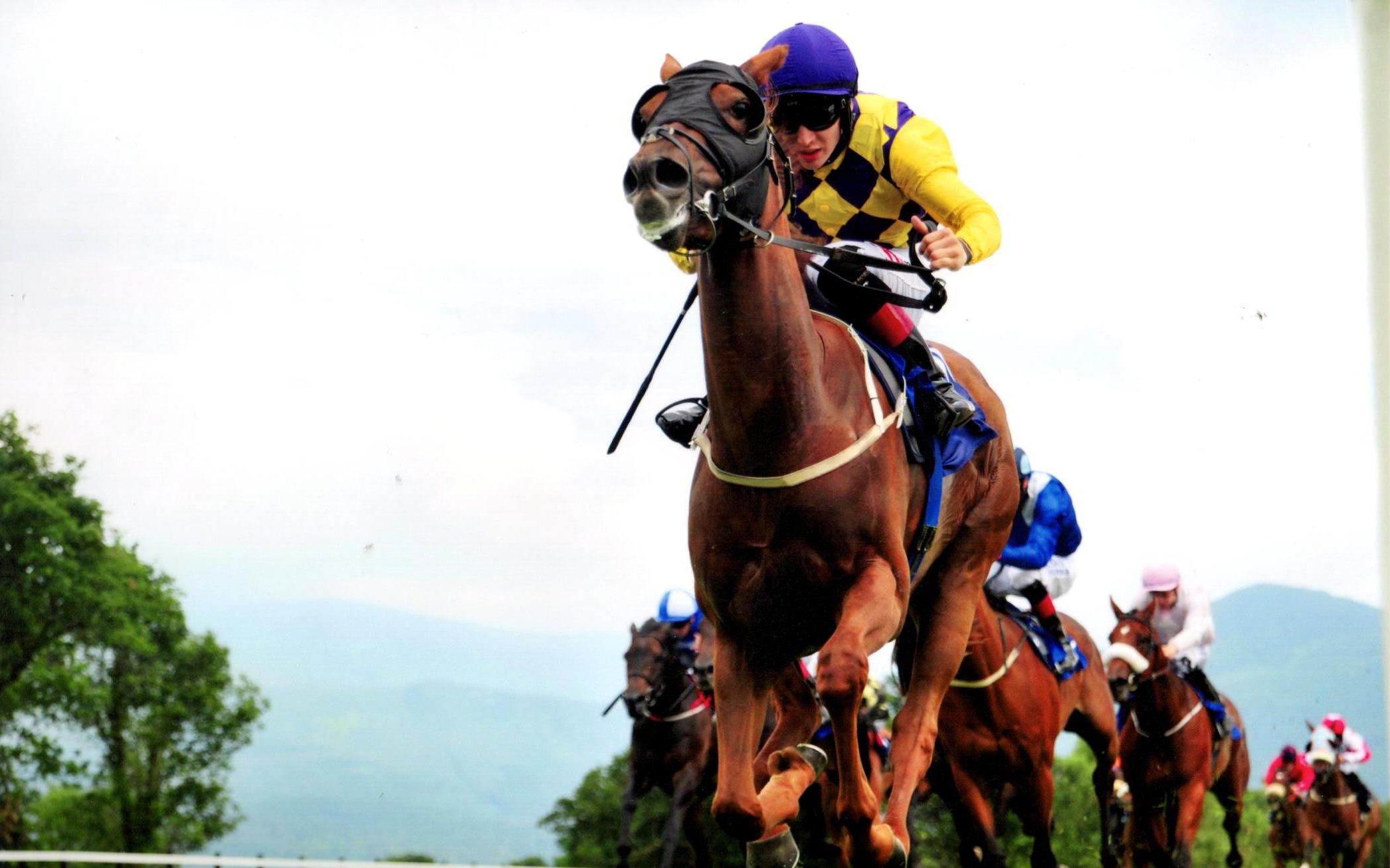 Above: Artistic Melody is one of our two runners in the Irish Stallion Farms EBF Fillies Handicap at Roscommon this evening. Photo: Healy Racing.
Monday evenings during the summer would not be the same unless we are racing at Roscommon. It's one of my favorite country tracks that always attracts a good local crowd and when the sun shines there can be a great atmosphere. I run four down here tonight and thankfully all are in the first three races which will mean a relatively early night for the team which is always appreciated.
KESTREL PRINCE is an already gelded son of Lethal Force a sire that I'm slowly losing faith in. This lad was 'bowld' during the spring and he paid the ultimate price as they do here in Glenburnie when they think they are smarter than the boss! Since we've gelded him he's concentrating better and allowing us to get good work into him. I think he's up to winning his auction/median auction maiden but maybe not on his first start. That said if it falls his way tonight he has done enough to take his chance but as always will settle for a good positive run to start him off.
DALIYAH has always wanted 7f but has been way too free in her races to get that trip. We tried her the last day with blinkers in the vain hope that we could just use her false speed to rob one but they had the opposite effect! Sean thought they actually settled her and he maintained that she could get this trip now with blinkers. If he is right and she runs to her best form then she should be able to win this and the bonus would be if she found a new home. Placed at Two in her maidens and with an ok pedigree maybe she will do someone for breeding later on but always remember, if we run one in a claimer, they are there to be claimed and the best of good luck to the new owners. It's a type of race that I hope grows in popularity in Ireland and becomes more frequent on the calendar.
The big race of the night is the Fillies handicap that has cut up with a top rated 78 and a weight raise of 12lbs from entry stage. The good news is that it allows me to declare two in it as SCREAM was originally out of the handicap. She is a nice honest sort that tries hard and just could win a race of this level if everything falls right for her, Gary gets the leg up as Colin stays loyal to our other filly ARTISTIC MELODY. She is a year older and has been covered and is in foal to Awtaad. She used to get very worked up and not take her racing very well and her owner wanted to see if putting her in foal would help her settle down. It can sometimes work when you do this and from everything we see at home she definitely seems to have grown up a bit. On her best form a race like this is within her reach and for a nice pot like this it's worth a try. Hopefully one of our two can win or at least collect some of the prize money.
"SURE IT WILL BE GRAND "
Something like 112 horses have been declared to run tonight as they've divided a race which is well and good (probably requested by the IRTA or the track) but only if you have stables for that amount of runners, Roscommon don't, they can facilitate 98.
Those in the earlier races have been requested to vacate the stables ASAP to allow the later runners come in which in the olden days was a regular occurrence. However nowadays it's unacceptable especially considering the authorities concern for horse welfare and contamination etc. Either they are serious about all of their new initiatives or they aren't, you can't pick and choose when it's ok and when it's not. These small days deserve the exact same level of professionalism as the big day at the big track and no trainer should be asked to use a stable that has already been used unless he/she is guaranteed that it has been properly cleaned beforehand (something that can't be done in the middle of a race day). And more importantly in this weather, no horse should be asked to stay on their horse box until a stable is vacated by another. It's not rocket science and it's not acceptable but it is fixable.