FOUR DECLARED FOR GALWAY, 18TH SEPTEMBER 2018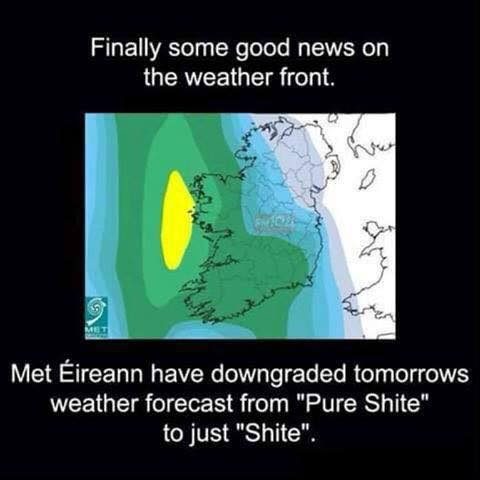 We are heading west this afternoon for racing at Galway and while I'm not a fan of this track I don't actually mind this meeting as it doesn't carry the madness of their summer festival. I've declared four on today's card and to be honest I did declare with one eye on the crazy weather forecast that was due to hit the West of Ireland. As I write this it certainly hasn't been bad around here and is a damp but very mild, calm morning. We will see later whether or not Galway is still actually part of the mainland or if it has been blown into the Atlantic!
We've declared on soft and as long as it's no worse than that then we will partake this afternoon and hope that we've a change of some recent luck where we've been hitting the posts a few times.
EXCELCIUS comes into today's race with some form good enough to win an average maiden and it's just a question if he can handle this track now. I've put a tongue tie on him as he has a habit of getting his tongue over the bit and we don't need any excuses. He should love the trip and handle some soft but doesn't need extreme conditions and as there is only six declared in this I'm glad that we are in the race.
TONY THE GENT is between a rock and a hard place rating wise and it's in condition races like this where his immediate future lies. For a horse that is a box walker he holds his condition well and is a 500kg horse on race day. He and Tennessee Wildcat are very similar in that we hope that they can win their race every year to justify us carrying them but in fairness they are good lead horses for our fast work and for that reason are valuable to the yard.
SHEMARA is very disappointing in that we initially thought that she would win her maiden at the very least and we go to post today off a lowly rating of 63. We know that she wants soft ground but are confused as to her optimum trip. I've always maintained that this track is ideal for horses that think about it a bit and that's the reason she is running. Off this rating she has done her time here and will drop into a claimer next start if I get my way as I just don't enjoy training them when they fall below a rating of 70 unless I know they can improve.
NEVER SHY AWAY is a lovely filly by Zoffany who's saving grace is that he's the sire of the beautiful Who's Steph. I seriously doubt that this lady is in that league but she has done marvelous since her debut at Leopardstown. We had to stop with her after that for a week or two and the break really helped her blossom. She is still growing and will be a lovely physical at three and I would love her to run well today so that I can either put her away after this or give her one more run to win her maiden. She gives the impression that she will handle soft ground and should enjoy the trip as like Steph, I do feel that she is a 10f type for next year.