FOUR DECLARED FOR DUNDALK THIS EVENING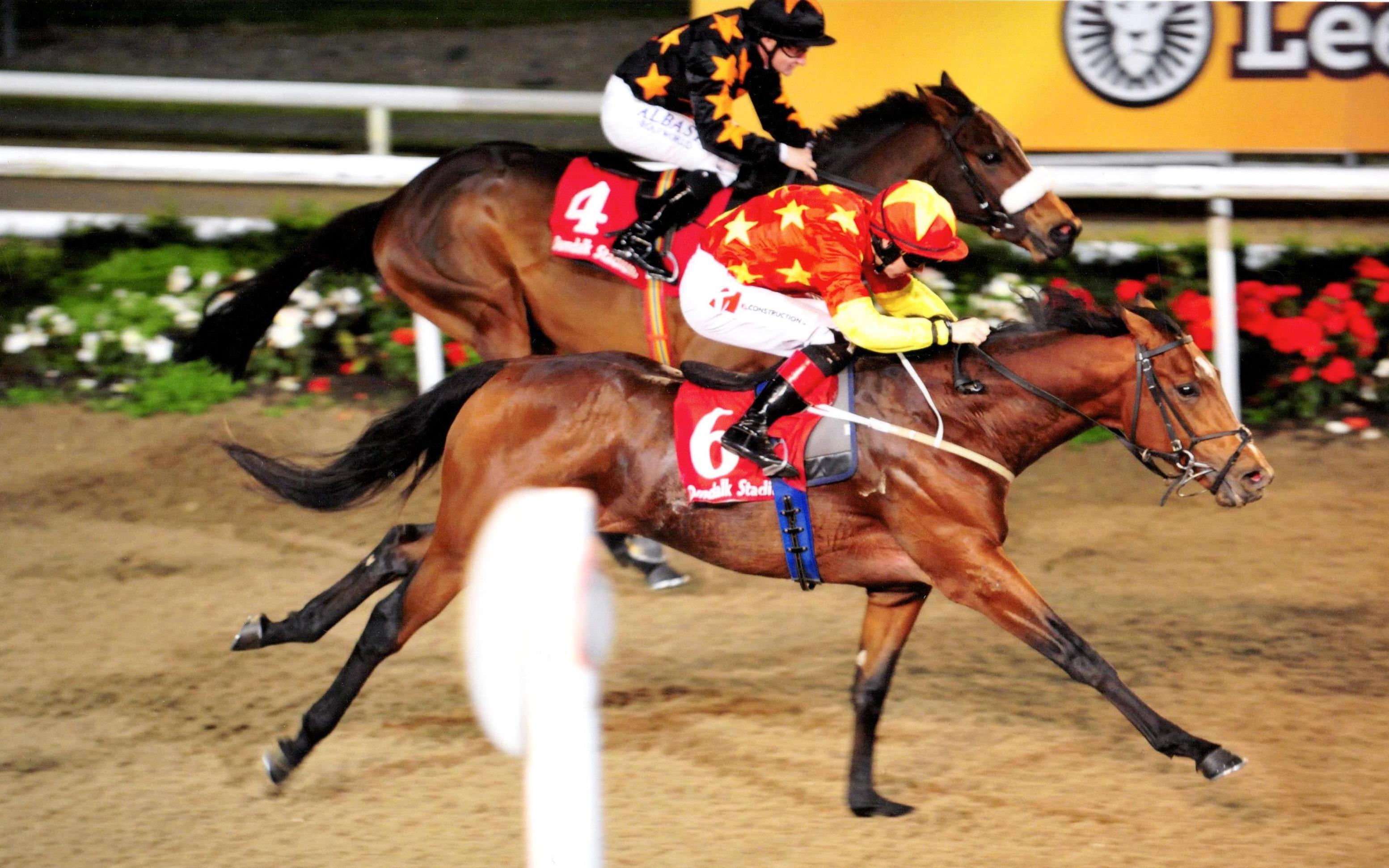 Above: OVERCOMING wining at Dundalk on 1st November 2017. He makes his seasonal reappearance in the Irish Stallion Farms EBF Race over 1 mile this evening.
We are racing at Dundalk this evening and if truth be told every turf meeting run so far could have benefited from being switched to Dundalk. It's really been a soft start to our turf season but Cork on Sunday looked to take it to a new level, that is whatever the word is for deeper than bottomless! Whatever word you use it didn't make for pretty viewing but thankfully none of mine raced on it.
I've declared four tonight and thankfully all four look to have some semblance of chances and a winner would be nice. TREBLE CONE was introduced here three weeks ago and he should have improved for that experience. We felt a step up in trip was in order and as he seems to spend his mornings looking around him, we've decided to put blinkers on him to make him concentrate better. He shouldn't be behaving as green as he is with all the work he has done and hopefully they will make Colin's job a bit easier.
OVERCOMING has his seasonal debut in the 8f conditions race and only four of us go to post here. Three of us are similarly rated but while Full Moon carries no winners penalty, he ran a close second to my Bobby Boy on the opening day at Naas and the 5lbs allowance could be the difference tonight. Overcoming has grown and got stronger over the winter as you would expect and his work says he's ready to start back. I think he's up to running to his rating but needs to improve to win this and tonight's winner probably needs a performance that rates in the 90's. So quantity doesn't always mean quality and this four runner race could be very interesting to watch.
I won't let this race pass without reminding you that this race used to be the Listed Patton Stakes but the authorities chose to move that race back to the start of March to facilitate Aidan going to the UAE Derby and then onto Kentucky. That's all well and good but our flat season has lost a perfect Listed race at the start of our season when a conditions race back in early March would have done the same job for Aidan. After all the first three home were from Ballydoyle, so why mess up the programme to suit one team?
RAGTIME RED is on his last chance tonight as I felt that last weeks race was as bad as you could find and he didn't win that! Colin felt that one more try over 8f was warranted before we find him a new home. This race presented itself and hopefully Sean can work his magic but I'd say it's a tall order against some older horses and not to mention stall 13!
It's going to be a long night at the office for my team as IT'S ALL A JOKE runs in the last race. Nine go to post for this and our lad returns early after an ok run last week. He definitely wants every yard of the 6f and I would hope that we could eventually step him up to 7f especially now that he's settling a bit better than he used to. He's no star but is doing a job for his owner at the moment while his 2yr olds are maturing which I'm thankful for as every owner needs some action to keep interested. I would hope another placed run would be on the cards but would expect that one or two of the others are better handicapped just now.