ELEGANT POSE HEADS TO GOWRAN, 29TH MAY 2018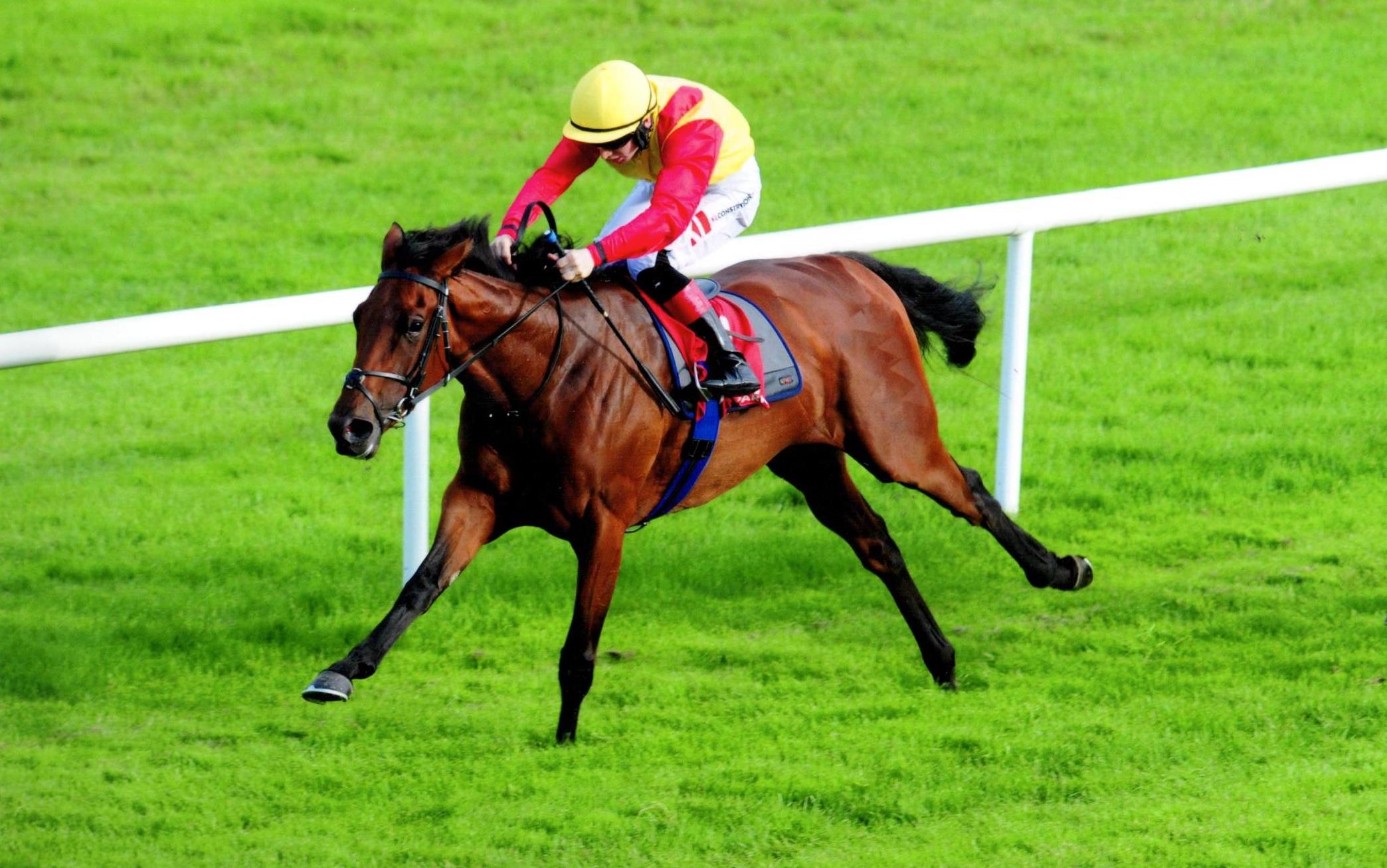 Above: Elegant Pose flies the flag for us in the Irish Stallion Farms EBF Victor McCalmont Memorial Stakes (L.) at Gowran Park this evening. Pictured above winning at the track in July last year.
We head down to Gowran with just the one runner tonight in the Fillies Listed race which has attracted seven runners. ELEGANT POSE is a lovely lightly raced filly by Elusive Pimpernel who is a half sister to Brendan Brackan. She returns tonight after a very below par effort at Newmarket the last day in the GR2 Dahlia Stks. She either hated the firm ground that day or was out of her depth at that level or maybe it was a bit of both but either way she ran shocking and showed no physical signs for such a poor run. That track is notorious for horses that don't handle it so hopefully it was a one off. We will walk the track as usual tonight and if I think that it's more firm than good then we more than likely won't run. If we do partake then the penalty we carry for being a listed winner leaves us wrong with most of those in opposition so it is a big question to ask of her. She seems in great order and is ready to run again so hopefully we can maintain her otherwise consistent race record.