Day 3 of Irish Derby Weekend at The Curragh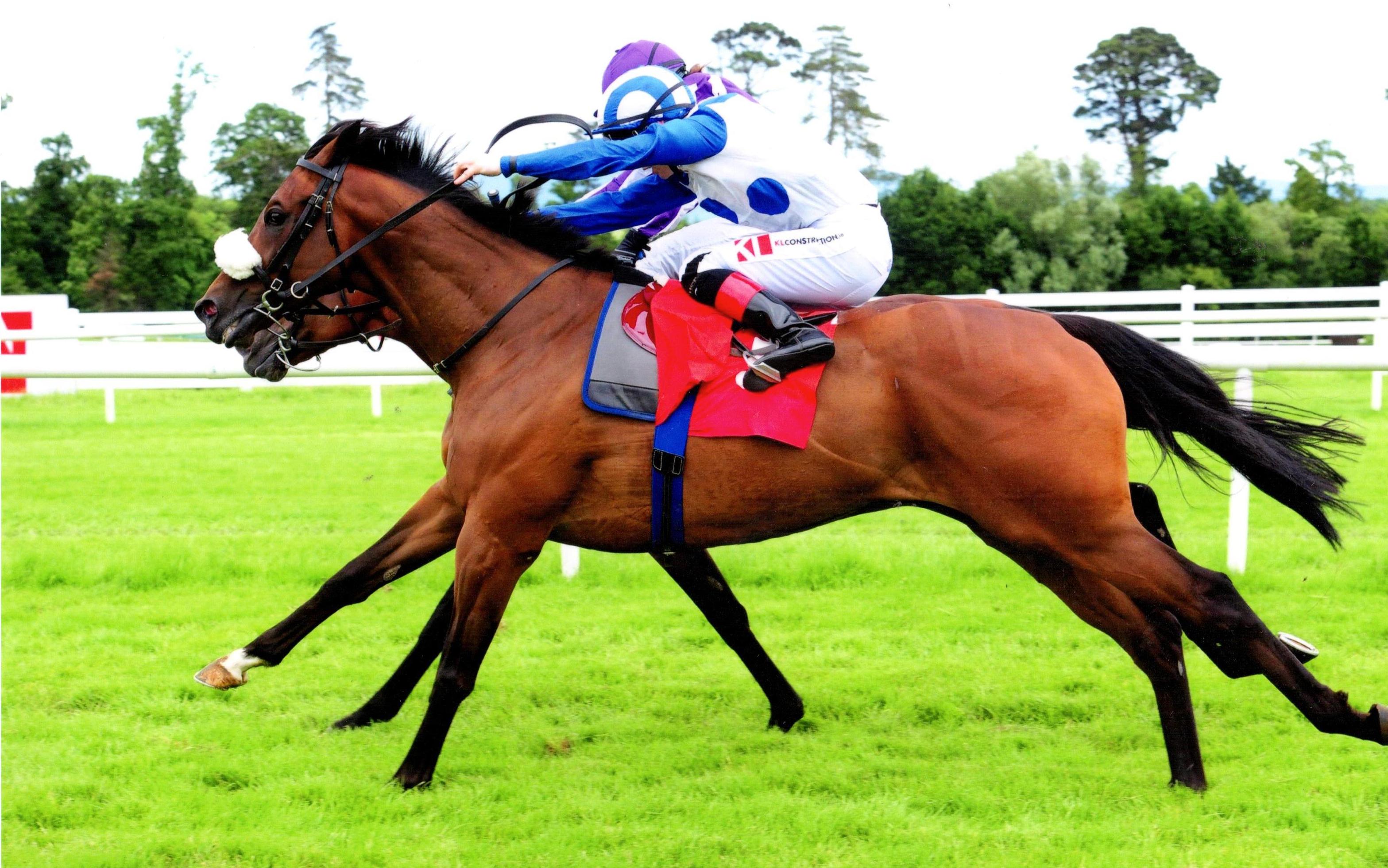 Photo:TENNESSEE WILDCAT
Already we are on the third day of the Derby festival and I'm very happy with how my horses have performed over the last two days. The 'new' Curragh is gradually taking shape and I must say that yesterday was the first Derby day in my career that I actually enjoyed as it was comfortable and had a lovely friendly vibe to it and it will only improve as the development is finished. It's not before time but certainly worth waiting for and our industry deserves such a venue, let's enjoy it.
We kick off with another two year old maiden and this time all ten runners are un-raced so we will all learn something after today's race. I'm starting a lovely colt by Dark Angel called GIGA WHITE for Mark Breen who had Camelback here last year. He trusted me to buy this lad so I've no one else to blame if he's ordinary and at the moment we like him as a nice colt. Yes at the time I felt we paid a bit over the odds for him but colts by this sire are very hard to buy and if you want one you have to put your big boy pants on. You know the drill at this stage and he will be ridden to run well with improvement in mind. Looking at the past winners of this race makes you think that Ballydoyle target their best colts here so this should be an informative race.
Our next few races today are for some of our old stalwarts that owe us nothing but continue to earn good prize money every year. TENNESSEE WILDCAT was used the last day to make the pace for Mustajeer so sacrificed his chance of good place money as he likes to be ridden cold. 10f is his optimum trip now and he loves fast ground so it wouldn't surprise me if he collected good money today but as always it's on his terms.
TONY THE GENT (Tony the pony) returns to the race he won last summer and is ready to defend his title! Another who is getting older and wiser at home but helps to lead all the babies which is an important job around here but it gives Tony an easy life. I'd be disappointed if he didn't win at least a premier handicap this year as I'd fancy him to run well at Listed level at some stage. His brother arrived in the yard this last week and seems to have the same laid back temperament, hopefully he's as good if not better.
SONG OF NAMIBIA was disappointing the last day in the Cork Derby and Colin reckons he made too much use of him that day. We will take our time today and ride for luck and aim for place money , anything after that will be a bonus with this lad as he definitely owes the team nothing. Hopefully they go a decent gallop so he can settle and then Colin can ride a race on him.