Who's Steph takes her chance in the Noblesse Stakes (Listed) at Cork today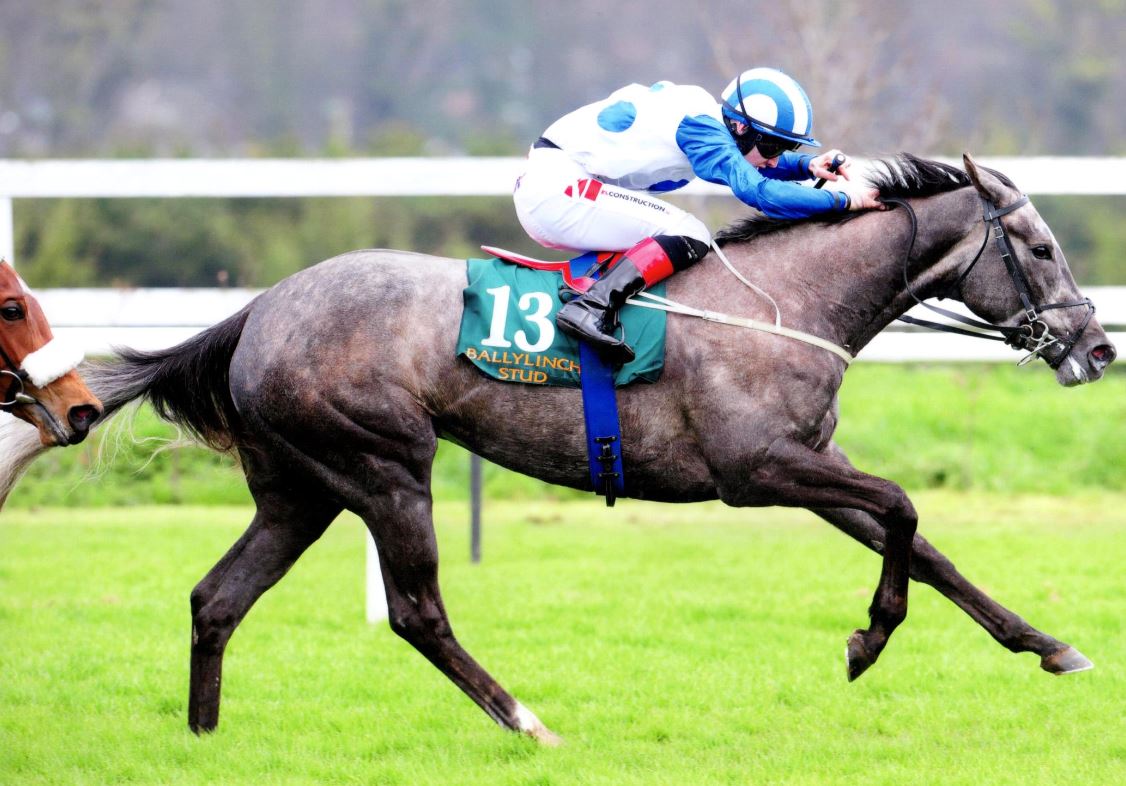 Photo: WHO'S STEPH
We head south for the season's first visit to Cork racecourse and I've declared six to run on their seven race card which features the Fillies Listed Noblesse Stks over 12f.
My first runner of the day is in the lowly 45-65 3yrs only handicap over the extended 8f. PALABRES is a grand physical and a filly that I rated last year but one that I'm hoping was just too immature to show her best on the track. We gave her four runs before accepting that maybe it was immaturity that was preventing her from showing on track what we thought we were seeing at home. I've always maintained that horses handicap themselves and this girl is on the breadline as far as we are concerned here as she won't get too many more chances to up her game and rise up from her lowly rating of 61. Sadly again we have a desperate draw (14 of 18) but if she is on the right side of the handicap then she should be able to overcome that draw. Hopefully she makes the first step to staying on the team for that bit longer by being raised after today's run.
TONY THE GENT is becoming a yard favourite and he ran a cracker in the Lincoln under a tremendous ride from my 10lbs claiming apprentice Johnny Shinnick. He's a grand horse for teaching the lads but every now and then the main man has to ride him and today is such an occasion. I personally think that the few pounds he was raised up in Dundalk this winter for placed efforts will cost him but it's a race that he can win and he may just need the assistance of Colin today but I'm sure my two young lads will have another chance to win on him again this season.
The queen of Glenburnie WHO'S STEPH makes her seasonal debut today in the feature race. I know she carries a GR3 penalty but my reasons for running are that it's a fillies only race and it's an ideal race to try her over this trip for the first time. She is at her best on a soft surface but hopefully she has the class to handle today's goodish ground. On ratings she is the one they all have to beat and hopefully she comes out on the right side today as she is the one we are all looking forward to running this year.
ZANDER steps up in trip to 10f for the first time today after a very below par effort last time in the speedy Madrid Handicap at Naas. Colin felt that his mind wasn't on the job that day and that he went to post too keen and then did the opposite in the race. We know he has the ability it's just about getting him to grow up and channel it in the right direction. I'm not a fan of taking on older horses this early in the season but I need to see this guy run again soon so that we can make a solid plan with him. A good honest run in the frame will suffice otherwise we could be having a wee chat with the vet on Monday!
The last race of the day is the 10f median auction maiden I'm starting two more three yr olds in this today. Colin has chosen TOP LINE TOMMY to ride as he's had the benefit of a previous run albeit late last year. He's a fine big gelding that wants every yard of today's trip and will need to step up to 12f sooner rather than later. I also believe that he will be better under more testing conditions but he's ready to start today so he runs.
Gary will ride our second string NICKAJACK CAVE whos having his first start on the track and truth be told there's not that much between these two at home and Gary could well be on the best one, time will tell. What I'm absolutely sure about is that both horses will be better over further and softer conditions and I've no doubt that both are capable of winning their respective maidens. Let's hope one of them can get it done today.
HGD