We head to Naas with 7 Runners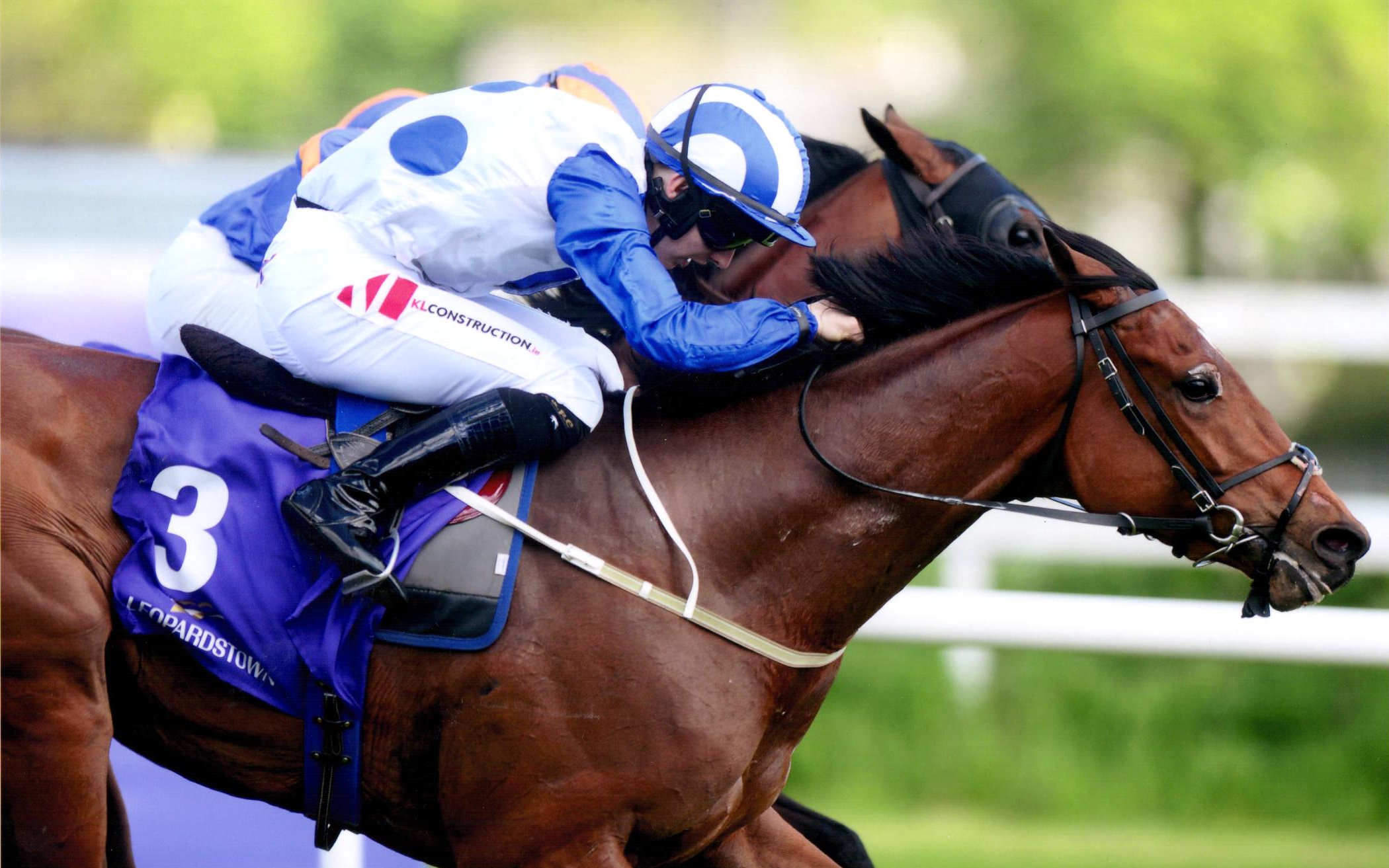 Pic: BUCKY LARSON
We head to Naas today with seven declared to run on an eight race card laden with quality. We start the day off in the first race a 7f maiden for 2yr olds that have never raced before. I run two in this as I start to get runs into my backward two year olds before putting them away for the winter. Colin is back from suspension and sadly he missed nothing as we failed to hit the score board in his absence and he rides CONOR HOGAN in this race. A big backward middle distance sort for next season is ready to start and the only reason he runs over 7f is because it's a race for un-raced horses. Hopefully he won't be too outpaced early on that he can lie up and hit the line strong. He is a good moving sort so I'm happy to start on nice ground but Im told that Camelot's like some soft in the going?
Gary gets the ride on SCORCHED EARTH who looks the part but sadly shows us little at home. He is a brother to Washington DC but I'm not convinced that he's inherited any of his speed! He has done plenty at home and I'm hoping that he wakes up a bit on the racecourse which can happen and he needs to get started today. I've trained plenty by the sire but he has me confused at this point and the jury's out for me with Zoffany.
We have a large gap before our next race which is the big sprint handicap the Joe McGrath over 5f. MEDICINE JACK goes to post here and I'm slowly losing patience with him as he's not trying that hard for us. His dam is called Agony Aunt and I'm going to need one when I'm finished with this lad! Ideally he wants soft in the description but I'm fed up making excuses for him and he can just run as he will do his own thing anyway, and he can't win anything if he doesn't run.
PYTHION lines up in the GR2 Beresford Stks with seven going to post. This is a fine big colt that we pulled out on Champions Weekend as the ground was far too firm on the day irrespective of what any PR machine would like you to believe. This lad will handle nice ground and I couldn't risk jarring him as today's race was a similar alternative. It's always hard stepping into pattern company after only one run and invariably his inexperience will find him out in this company but we like him and think that he will mature into a lovely middle distance type next summer.
I run three in the last race as they qualify and it gives me an opportunity to see one or two things that we can't identify at home. Colin rides BUCKY LARSON who is probably our best chance on today's card and is in good order and has his favorite ground. He likes to be ridden cold but has grown up a lot this summer leading a lot of work at home and seems to have progressed nicely. As always in an Irish handicap he will need his share of luck to win but we hope that he will be in the frame at least.
Gary rides OMRAN who has been disappointing recently but he is showing signs of his old sparkle at home and hopefully he can show something today to give us encouragement. He has had a wind op earlier this year and I'm not that sure that it has worked 100% which could be his main problem.
TONY THE GENT only runs so that we can give young Johnny Shinnick another ride on the track. I feel that it's very important to get as many rides as is possible quickly under your belt to get the feel for the job as it's different to riding work at home. I'm not that sure that he has done much pony racing so the more experience he gets on the track the better he will be, like a young horse he should improve with racing! Tony is a gent and an ideal horse to educate a young lad and he should learn plenty riding him.
HGD