Brendan Bracken heads for Heritage Stakes (Listed) at Leopardstown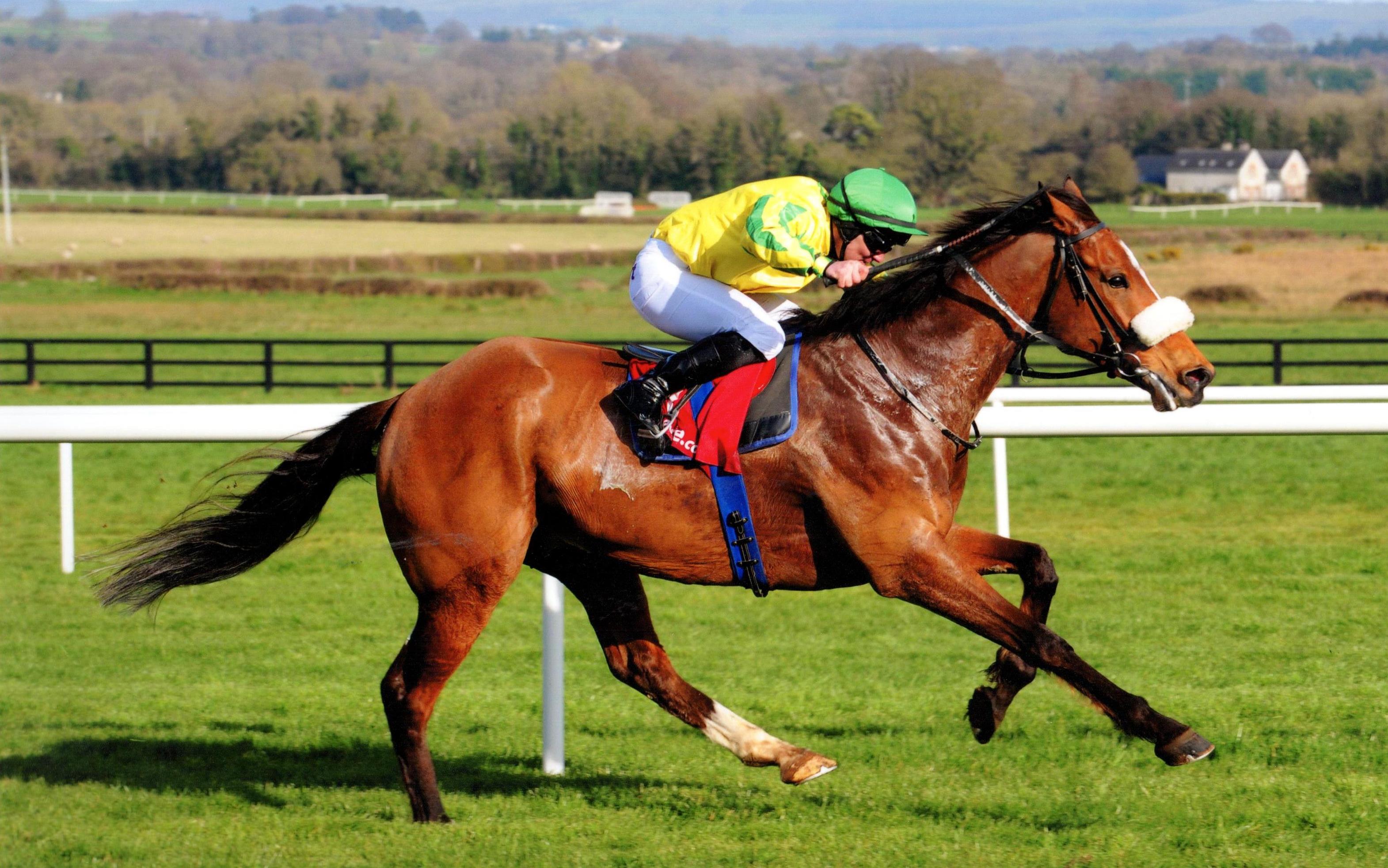 Above: Stable legend Brendan Brackan landing the Tote Irish Lincolnshire at Naas in March 2017. He's back in action today in the Heritage Stakes at Leopardstown.
We head back up to Leopardstown with three runners for the rescheduled Heritage Stakes day or more commonly known as STUDENTS DAY! Now most Monday's can be dreary old days but I'd bet that tonight won't be too dreary for some of the young people attending today's meeting. The ground was heavy on Saturday and some said it was as bad as recently seen for this track. There has been little or no grass growth yet this Spring and the track does look tired after a busy winter but that will change quickly in the next few weeks once the temperatures rise a little (he says optimistically!).
I run a Pivotal filly in the first race called SHANNOW who should handle the ground and she gives the impression at home that she will need a trip. She is slow to come in her coat and will definitely need today's experience but she is ready to start. She needs to improve to win her maiden. I'm relying heavily on Pivotal's progeny record of being able to handle soft ground kicking in today, If by some quirk of fate that SHANNOW doesn't, then we really could find ourselves in no mans land.
Stable legend BRENDAN BRACKAN starts his season off in the day's big race and he is the top rated but isn't getting any younger as he races into his 9th year. The Heritage Stakes is a Listed race over 8f and Brendan carries his Group 3 penalty and concedes weight to all but one in opposition. He's in great form and is a real character around the yard, showing plenty of his old enthusiasm in the mornings. He leads plenty of the important work here and when it suits him he can throw in a shocker but I've no doubt that he will put his game face on once he gets on the horse box. Some of the younger guns should be open to improvement and it will be a tough task for Brendan to fend them off but he will keep them honest!
TALK NOW runs in the fillies 7f maiden and she is also ready to start albeit I've no idea how she will handle conditions. By a sire called Finjaan (she's the only one I've got here by him), we should learn plenty from today's race. She was a shocking mover as a two year old but has transformed this year and the lads are happy that she can handle soft going . On her home work I would imagine she's up to winning a little race but whether it's a handicap or a maiden we will find out today. They say it's better to be born lucky than rich and I can tell you that her owner Declan Landy is a very lucky man!