Yonkers and Tony the Gent head to Killarney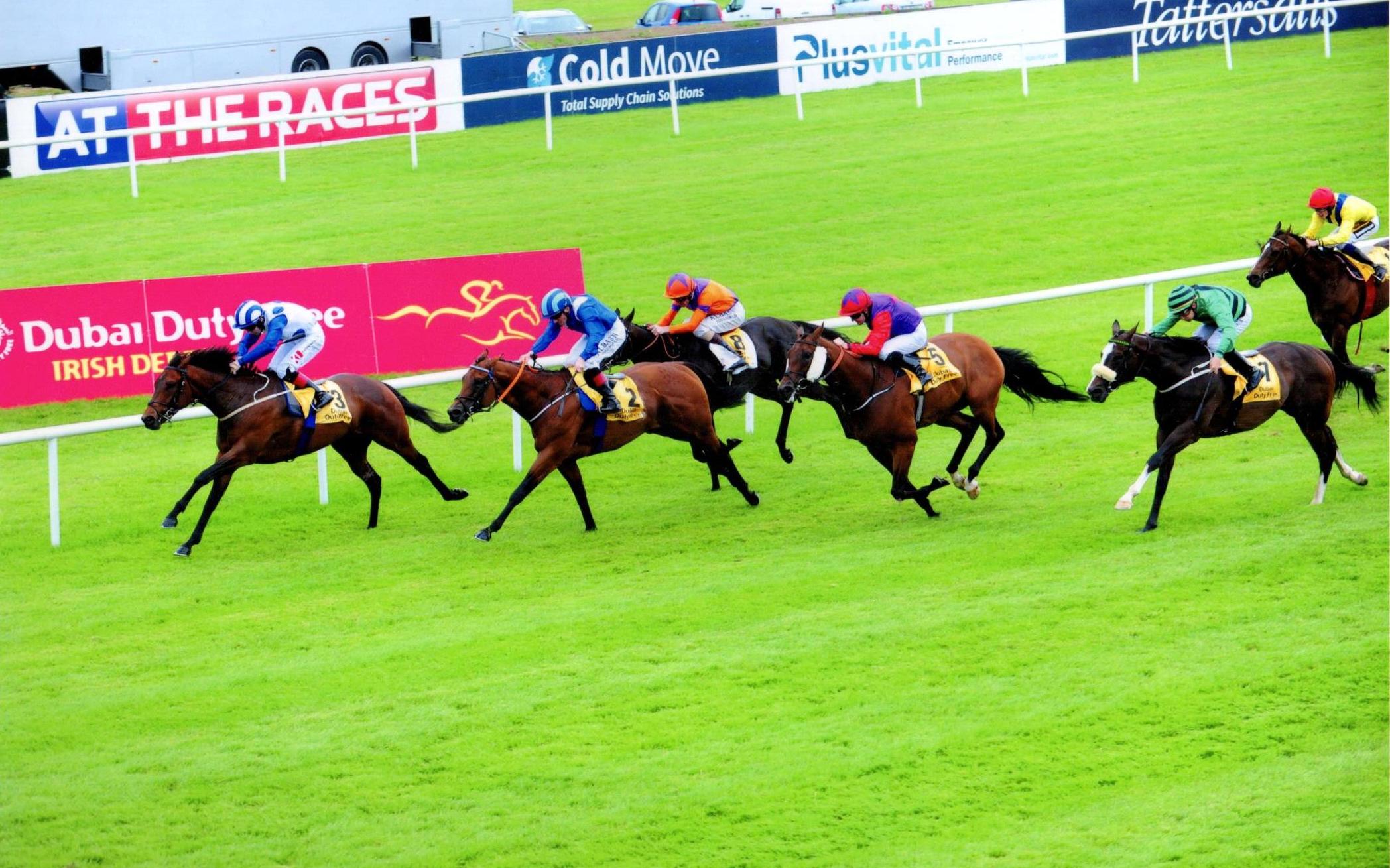 Killarney summer festival starts today and it's the one meeting that I do love to visit as it's probably the nicest part of Ireland to spend time in. Sadly I can't make it today as I don't have runners tomorrow and can't justify making an overnight trip! It's a sharp track but fair as it has a lovely long straight which does give everyone a chance to win their race.
I'm sending two runners down for today's meeting and YONKERS kicks off proceedings in the first race which is the 2yr old maiden over 8f. He is a nice big colt that was purchased at Keenland last summer and sent to me to train. He never woke up the first day at Gowran and Colin had to be extra hard on him just to let him know that racing is a bit different than galloping at home. That is the reason I never expect too much from my two year olds on their first run as they can behave like that at times and it's important to accept it and to think of the next day as it's only the first race of hopefully a long career. We have got stuck into him since and he's ready to run back and should definitely be involved today but has the small problem of other well bred colts to worry about!
The daily's say that I've won this race a few times and have been placed but don't let that colour your view as it's 'False News'. They are confusing this race with Tuesday's winners race and I would suggest that I've never even had a runner in this maiden before! Hopefully Yonkers can put that right today and be a first Irish winner for his Australian syndicate, ironically he will have a colt by Australia to beat once he has dealt with the one by Galileo!
TONY THE GENT runs here off a solid placed effort the last day at the Curragh and should have a favorites chance. Hopefully he doesn't drop as far out today as it wouldn't be ideal around here and as he's drawn well he should be able to ride forward. That said, he has his own way of doing things and as usual Colin will do what he thinks is best and ride him as he finds him on the day. He's a great character to have on the team as he wins his share every year and hopefully he gets on the scoreboard again today but the handicapper does have him in his grasp.
HGD