A working evening at Naas with four runners.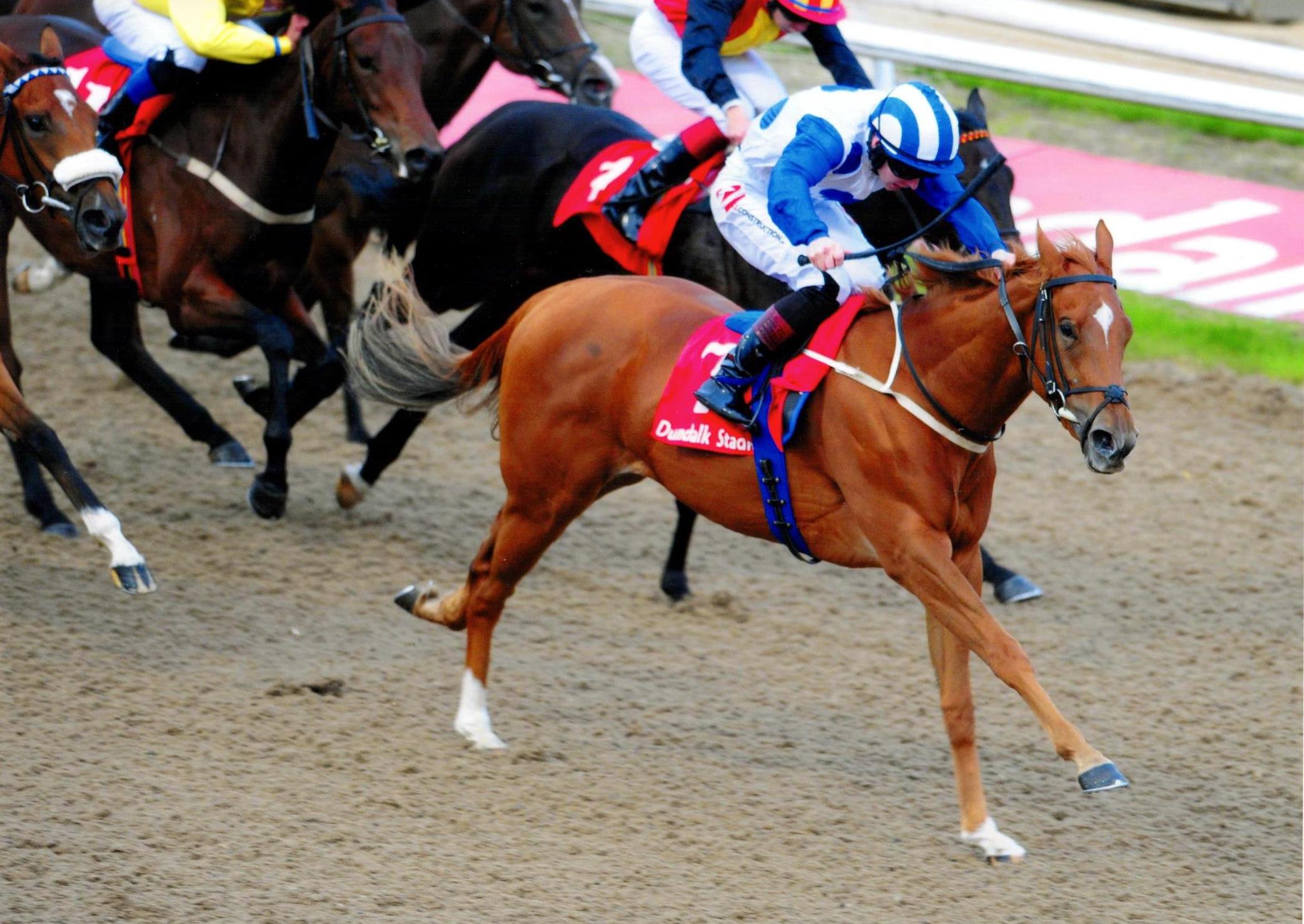 Picture: Melisandre winning her maiden at Dundalk.
Back racing at Naas tonight and we have declared four to run on their card, three fillies and one big gelding having his first start.
The night kicks off as usual with a two year race and this is a fillies maiden where I introduce another one by Zoffany called MOJAMBO. She is a grand timid type and if she is anything like my others by this sire then she will definitely need a trip! She is ready to start as usual and will learn plenty from this experience. I'm delighted that my string of two year olds are all coming closer to starting as we have been very patient with them thus far.
CW 403 kgs
PARTYMAN is a gelded son of Choisir that has taken an age to get to this point. He was always a very heavy horse and until we gelded him was very difficult to get weight off him. I love this sire but his progeny are hard to source for the likes of me and sadly this is not going to be one of his best and I'm hoping that his performance on track will be better than it is at home!
CW 487kgs
MELISANDRE has had the good manners to have already won her maiden and we were able to take our time with her and let her mature. She's still a small slip of a thing but has the ability to win a little handicap of this nature. Whether she's 'man' enough yet is debatable but she needs to get on with it now. Evan has just literally finished his leaving cert exam and it's nice to start him off again for the summer.Any rain that falls won't help her cause.
CW 413kgs
LR 408kgs
LW 415kgs
ALWAYS DANCING is another little filly taking on the older brigade tonight and I'm sure that there's a little handicap in her over 8/10f. She's very genuine and try's hard and I'm hoping for a solid run here so that we can aim her at one in the near future. Again, any rain that falls won't help her cause tonight.
CW 420kgs
LR 420kgs
All been said it's very much a working night for us and I don't expect to have any winners and will be pleasantly surprised if we do.
Comments