Fairyhouse is our destination today with 3 runners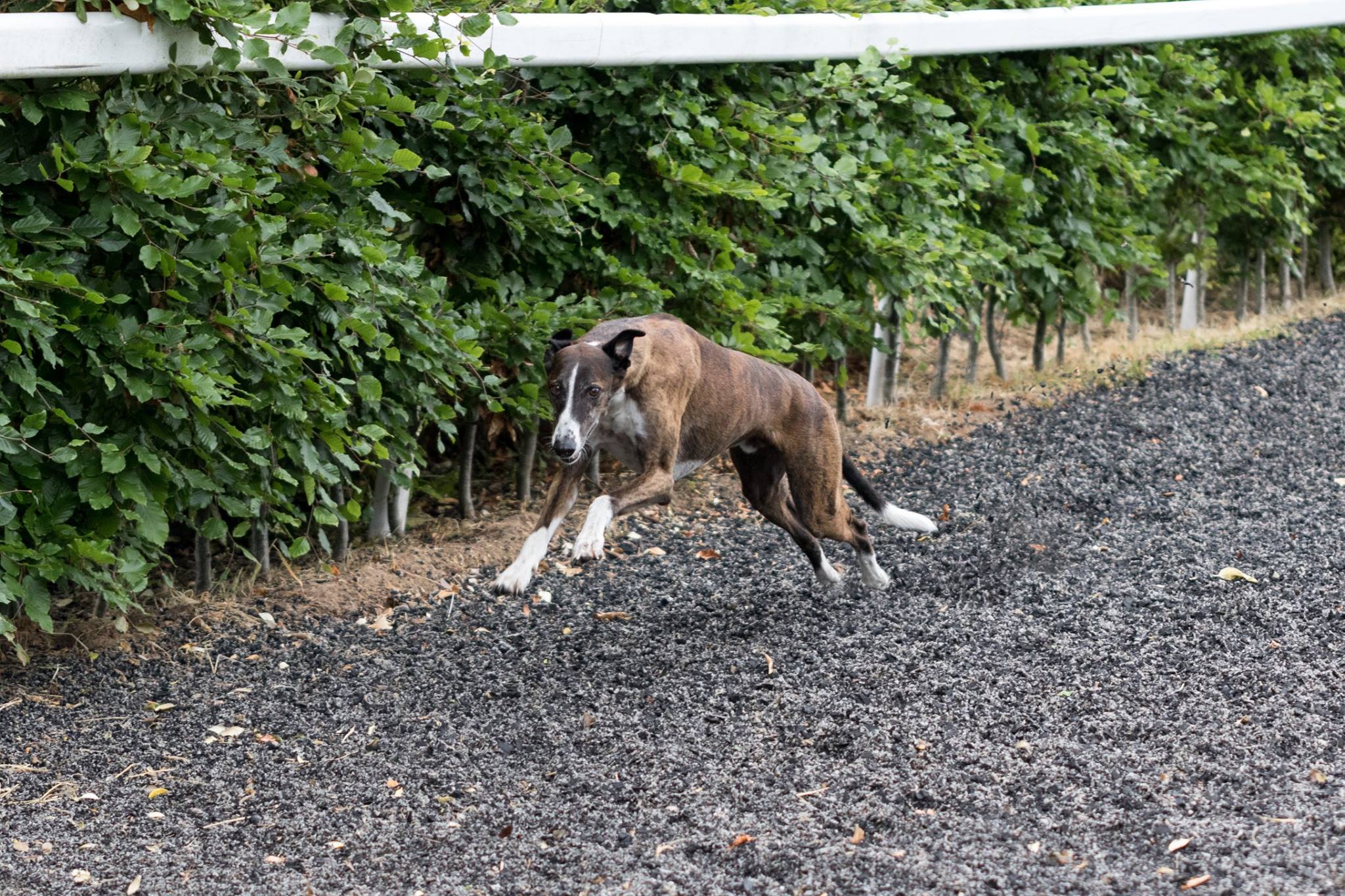 Photo: Enzo - The Perfect Athlete
I have declared three to run locally at Fairyhouse today and they have been working until late at night and from early mornings to produce a nice safe surface for today's meeting. I think it's a credit to all the tracks recently who have been preparing and producing safe surfaces through this heat wave for us to race on but I do feel for them when asked to do so for the jumping lads, I'd say it's borderline impossible to do so.
Seven go to post for the first race which is a 2yr old fillies race over 6f and OSMOSIS is having her first start in this one. She is a lovely filly by Tamayuz which is the first by him that I've trained so I've no experience of them to work on. This lady has plenty done as was in the first batch that I received from Juddmonte but just needed as much time as we have given her. I would think that while today's trip is perfect for an introduction she will definitely be going further as she matures. Hopefully she enjoys the experience and without a run I would think she will be vulnerable to any with previous runs under their belts.
KODI KOH runs back quick after an adequate run at Bellewstown last Thursday. I think it will be just a case of entering her in this grade at this trip and hoping that she falls into one at the moment as sadly she lacks in the ability stakes. We have come this far with her it would be a shame not to get a little one with her before we pull up stumps. Sean keeps the ride as his allowance can only help her and he gave her a good ride last time.
VISCOUNT WILSON falls into the same bracket I'm afraid and we are hopeful that he can win a little one before being moved on. He should make a little duel purpose sort for someone as he gets a trip and with the juvenile hurdles just around the corner he would be ideal for that route. Colin said after his last run that even though he's not the biggest horse, he would prefer a galloping track to a small tight track as he has a big stride for his size.
There is a small race in both the three year olds but as always the two year old will hold my attention today. I'm hoping for nice runs and a winner would be an unexpected bonus today.
HGD