We run 3 today at our final Turf Meeting of 2019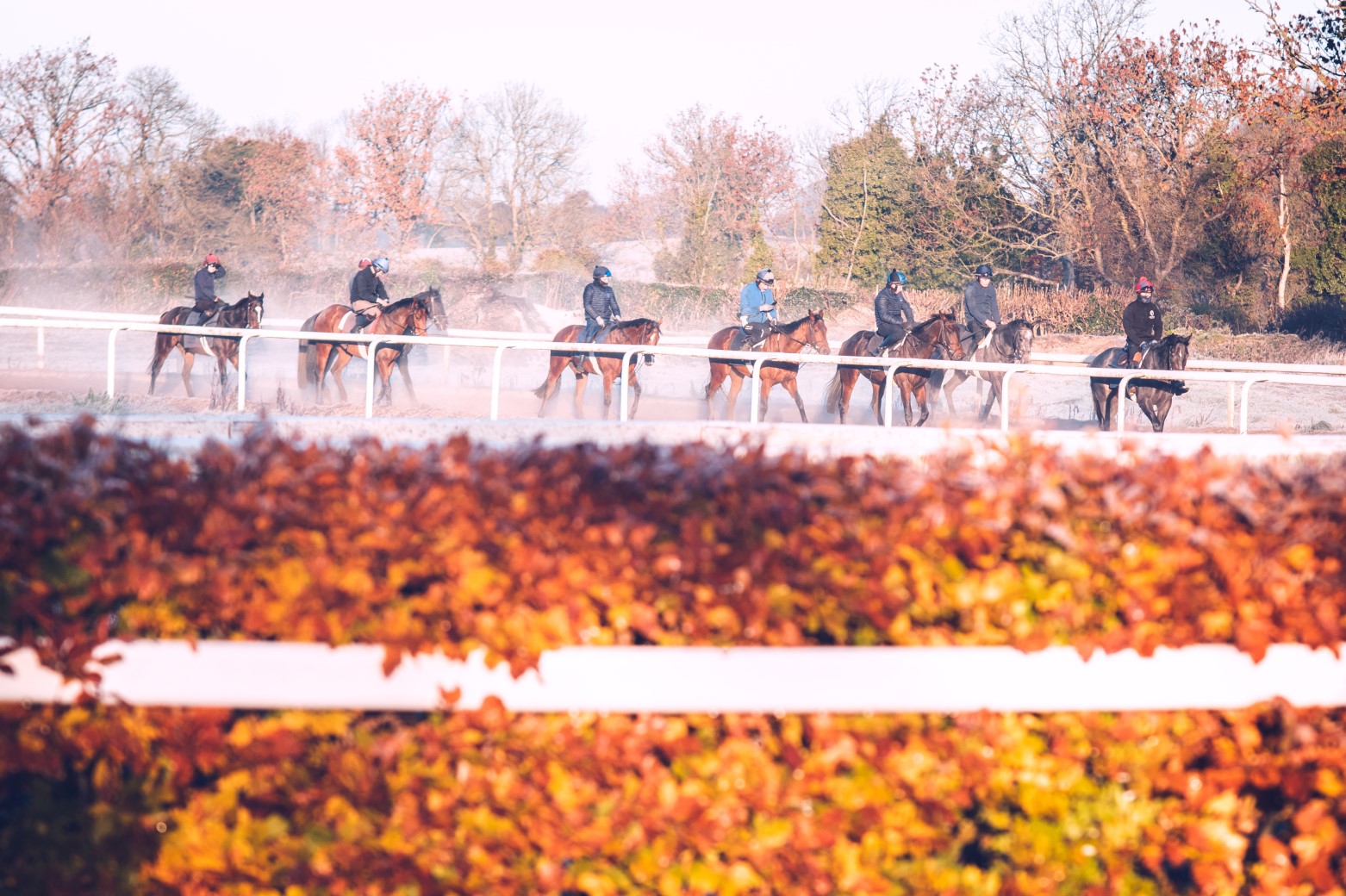 Finally it's the last day of the season and I've declared three on today's card. While it's been a good season it's not the ending I was hoping for as Donnaccha put the jockeys championship to bed in the last week, I was hoping to drag it in to today's card. I've great respect for what the O'Briens are doing in and for Irish racing and I congratulate Donnacha on his second championship. It's a remarkable achievement considering what he has to put his body through on a daily basis and I know not one professional would begrudge him his success. It was fantastic that both Colin and Donnacha rode 100 plus winners each this season and our game is better for having both involved. A fact worth mentioning is that both riders have been busy,nearly 1200 rides between them this season and neither man had a stick suspension! That's fair going by the two lads.
My three runners are all two year olds today and we kick off with WHOAREYOUANYWAY in the 6f maiden. He made his debut at Navan last week and we learned that he appreciated soft ground and just may not handle Dundalk so we run him back quick in this. I'm not a fan of his sire(Lethal Force) as the few I've had let me down at one stage or another. I trained this lad with Dundalk in mind but if he wins this then he could justify waiting with him until next season.
CHIRICAHUA is a lovely colt by Camelot that I'm hoping will grow into a smart 3yr old. I started him at Navan three weeks ago and when the penny dropped he hit the line strong finishing second. That form was well franked at Leopardstown in a Gr3 and I did consider running this lad in that race but decided to come this route. I see him as a real 10/12f type next year so what ever he does at two is a bonus. A real classy miler would have more speed than him today but this is just the next step in his education.
ESTEPONA SUN ran well in the Forans final and he showed that he appreciated the soft ground that day. While he may have bumped into two nice sorts at Dundalk I was still disappointed with that run and was happier with him after Naas. That is why he runs back here today and we can always try Dundalk again if we need to.
So I'm relying on the babies today and in fairness to my team of two year olds, they have pulled their weight for us once I started running them.
Hopefully we can end on a high note, see you all next year and thanks for the support.
HGD